Polycystic ovary syndrome (PCOS) is a relatively common condition thought to affect around 5% to 10% of women of childbearing age. Around half of the women who have PCOS will have no symptoms but for those that do develop symptoms, this will usually occur from around the age of 16 or 17 to about 25.
We will look in more detail at what PCOS is and the problems it can cause but before we do that (and assuming if you have reached this page you may already know about the condition), let us answer the question at hand: can a vegan diet help with polycystic ovary syndrome?
The Vegan Diet & PCOS
Many people choose to go vegan for health reasons and there is no doubt that a well-planned vegan diet can be extremely healthy. Certain nutrients can be harder to obtain, such as iron, but a varied vegan diet can usually provide these, whilst there are specialist vegan supplements for anyone concerned they are not getting the vitamins and minerals they need.
People may opt for a vegan diet for weight loss, but equally, there are lots of vegan athletes and bodybuilders who develop finely honed, muscle-packed physiques on vegan diets too (using vegan protein powders or just high protein vegan foods). All in all, there are many claims made about a plant-based diet and what it can do, both good and bad. But, when it comes to polycystic ovary syndrome, what are the facts?
Why Might a Plant-Based Diet Help with Polycystic Ovary Syndrome?
To cut right to the chase, as with many health claims made about various diets, there is no concrete evidence (by which we mean backed by robust and peer-reviewed research) that a vegan diet can cure or reverse PCOS, nor that it can even ease or reduce the symptoms. You may see sites claim that a vegan diet healed, cured, fixed, reversed or removed someone's PCOS but the NHS states that: "There's no cure for PCOS…" and that "The exact cause of PCOS is unknown".
In addition to the opinion of the National Health Service, Verity, the "UK's only Polycystic Ovary Syndrome charity" make no mention of a cure. In fact, under their PCOS myths section, they state that "PCOS cannot be cured" and what is more, the site makes literally no mention whatsoever of veganism.
Could a Vegan Diet Help Manage PCOS Symptoms?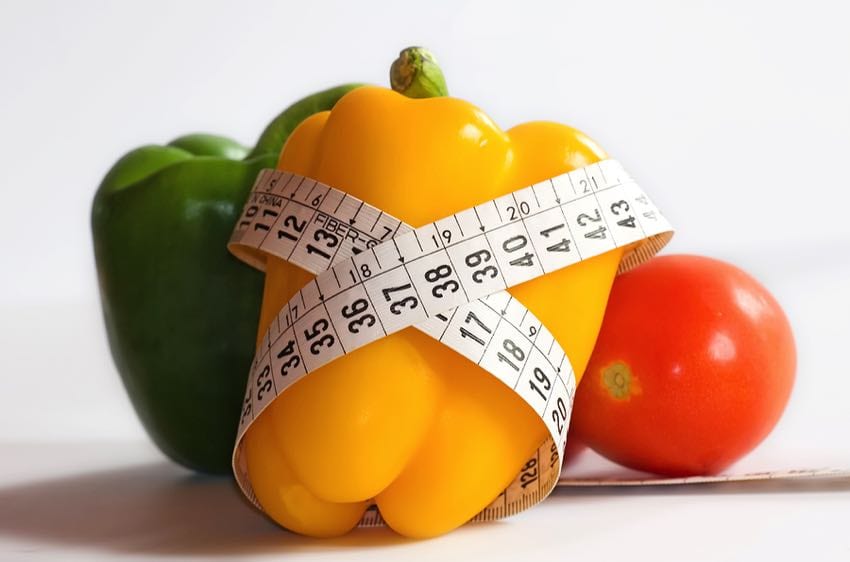 Verity, like many other authoritative sites, do state, however, that polycystic ovary syndrome and its symptoms can be managed. This can be done in a range of ways but all experts agree that diet can be a factor and this is where the idea that going plant-based can help with PCOS was probably formed.
The NHS explain that PCOS is "related to abnormal hormone levels in the body, including high levels of insulin." Insulin is a peptide hormone that helps the body metabolise carbohydrates, fats and protein and helps control blood sugar levels. There have been reports linking a vegan diet to helping control diabetes and so it is no surprise that people have wondered what role a plant-based diet might play in limiting the impact of PCOS.
The NHS also state that lots of women who have PCOS are "resistant to the action of insulin in their body and produce higher levels of insulin to overcome this. This contributes to the increased production and activity of hormones like testosterone." High testosterone levels cause many of the symptoms of PCOS.
Weight & PCOS
Being overweight puts an individual at risk of a number of health issues. It makes your body produce more insulin and this can cause diabetes and also polycystic ovary syndrome. For this reason, one of the main pieces of advice for anyone with PCOS is to make sure they maintain a healthy weight. A dietician with a special interest in PCOS is quoted on the Verity site as saying that "many women who choose to follow a healthy diet do start to feel better and may see improvements in their symptoms, especially if they achieve a healthier body weight."
This view is firmly backed up by the NHS who echo the sentiments, explaining that for those who are overweight and have PCOS, "losing weight and eating a healthy, balanced diet can make some symptoms better." Several studies have indicated that vegans tend to have lower BMIs (body mass index), the most highly regarded of which was published in the International Journal of Obesity and was based on EPIC-Oxford research that incorporated a huge sample of participants. Therefore, once again, it is easy to see why people might link a vegan diet with being beneficial for those with PCOS.
Not Everyone with PCOS Is Overweight
However, there are a few issues to consider here. First of all, losing weight is only likely to be of benefit for those who are overweight in the first place. Losing weight is not a magic panacea for all but there are few health issues that overweight people will not find improved by dropping a few pounds. Equally, the sources above state that eating a healthy and balanced diet might help with reducing symptoms and could make people feel better in general.
In addition to the various caveats here and the fact that this is quite generic – become a healthier weight and eat a better diet – there is the major issue that there is a big difference between recommending a healthy diet and recommending a vegan one. There are many unhealthy vegans and equally many people who are not vegan who do have a healthy diet. Just because vegans have a lower BMI in general, does not mean that becoming vegan will automatically make you lose weight.
Anecdotal Evidence That Veganism Might Help
Whilst it may seem that we are suggesting that veganism will definitely not help with PCOS, this is not the case. All we are saying is that there is not enough evidence at this stage to say categorically that it will. However, of course, we would encourage people to follow a vegan diet anyway and as long as it is healthy, varied and low on processed foods and sugar, the chances are it will improve some symptoms of PCOS.
There is a fair amount of anecdotal evidence supporting the idea, for example: this testimony. Anecdotal evidence should not be ignored but, ultimately, we have no way of testing the veracity of it. Moreover, there is no way of knowing what other changes a person had made to their lifestyle, whether the symptoms may have eased anyway of their own accord or what medication they were taking.
Always Consult Your Doctor
Ultimately, therefore such stories, compelling though they may be, do not allow us to state with any real conviction, that a vegan diet can help with PCOS. A vegan diet will, of course, save animals from death and suffering. It is also hugely beneficial to the environment. In addition, a well-planned vegan diet (check out the health and fitness area of our site) would certainly tick a lot of the right boxes in terms of helping with PCOS, insulin control and weight loss.
From that point of view, if you suffer from polycystic ovary syndrome and/or care about the welfare of animals and/or care about the environment we would absolutely recommend giving a plant-based diet a try. However, before doing that, if you are concerned about PCOS, think you may have it, or just want more information, your doctor (who can also offer advice about vegan nutrition) should definitely be your first port of call. A vegan diet may help as a complementary option but is likely to work best alongside, rather than instead of, a conventional approach.
What Is Polycystic Ovary Syndrome?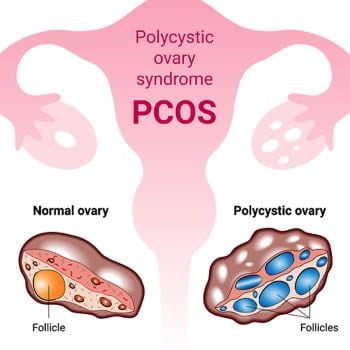 As we have already mentioned, PCOS is a reasonably common endocrine disorder that is believed to affect around 5% to 10% of women of childbearing age. Some studies suggest figures as diverse as 2% to 27%, part of the issue being that many women do not have any symptoms and remain undiagnosed. Indeed, one piece of research found that just under 70% of women with PCOS were unaware they had it.
Technically speaking, a syndrome is "a recognizable complex of symptoms and physical findings which indicate a specific condition for which a direct cause is not necessarily understood". This concept backs up what we said earlier, that ultimately, we still do not fully understand what causes polycystic ovary syndrome and how its mechanisms work.
Main Features
It affects women's' ovaries and hormones and the NHS specifies that the three main features of it are:
Polycystic Ovaries – The issue from which the syndrome takes its name may not be apparent to women with PCOS. What is more, women with PCOS do not actually have cysts, rather they have enlarged ovaries that may contain a higher-than-normal number of follicles (tiny sacs filled with fluid that surround eggs).
Irregular Periods – Due to the impact on their ovaries, women with PCOS do not ovulate regularly and so do not have "normally timed" periods.
High Levels of Androgen – Androgen is the generic name for predominantly male sex hormones. High levels of androgens can lead to excess facial and bodily hair and also, perhaps paradoxically, hair loss.
Symptoms
Those with PCOS have sacs in their ovaries that are unable to properly release eggs and this can make it much more difficult to conceive (get pregnant). Anyone experiencing difficulty becoming pregnant will often be checked for PCOS, whilst other symptoms to look out for, aside from irregular periods, include:
Hirsutism – Excess hair growth, often on the back, chest, buttocks or face
Weight Gain – Any unexpected or unexplained weight gain should be investigated
Hair Loss from Head – Thinning or hair falling out may be a sign of PCOS
Bad Complexion – Oily skin on the face or body and acne
Whilst we do not currently understand how and why people get PCOS, it seems to run in the family. Also, as said, it is certainly linked with being overweight due to the links between insulin resistance and PCOS. Sadly, there is no outright cure for it but it can be managed and controlled and, with treatment, most women should still be able to get pregnant.
As said earlier, a healthy vegan diet is a great way to lose weight and may also have other additional benefits with regards to PCOS. That said, if you think you may have polycystic ovary syndrome your first port of call should be your doctor.