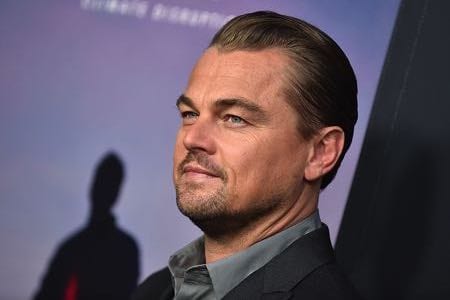 Leonardo DiCaprio is undoubtedly one of the best Hollywood actors of his generation. His roles have been diverse and engaging. Many people may remember him most fondly for his portrayal of Jack Dawson in Titanic when his boyish good looks were at their peak. But he has shown a wide-ranging talent with much more gritty roles in films, such as The Aviator, Blood Diamond and The Revenant (for which he won the Best Actor Oscar). We are not questioning his acting prowess. But we are asking, is Leonardo DiCaprio vegan?
Unlike some vegan celebs who wear their vegan credentials on their sleeves, things are not so clear with DiCaprio. At the time of writing, there is no definitive evidence of the actor ever saying that he is vegan. Without DiCaprio explicitly stating that he is vegan, it would be mere speculation to suggest he is. In fact, there is more evidence out there that suggests he isn't vegan. Or at least he wasn't when he was filming The Revenant. He admitted in an interview that he ate raw bison liver for the part. We're not sure that fits into the "as far as is possible and practicable" part of the definition of veganism!
DiCaprio might not officially be vegan, in fact, it seems fairly safe to say that he almost certainly is not vegan at all. But the actor has undeniably helped the vegan cause, and we'll explain how in this article.
Has Leonardo DiCaprio Helped Veganism?
DiCaprio is a long-standing advocate of various environmental issues. In fact, in 1998 he even set up the Leonardo DiCaprio Foundation which has, "the mission of protecting the world's last wild places". Since its inception, it has awarded more than $100m in grants and supported more than 200 environmental projects.
Leo has also nailed his ecological colours to the mast by narrating or producing various environmental documentaries over the years. These include:
| Documentary (Year) | Subject Matter | Leo's Role(s) |
| --- | --- | --- |
| The 11th Hour (2007) | Environmental destruction in general | Narrator, co-writer, producer |
| Virunga (2014) | Conservation work in the Virunga National Park in Congo | Executive producer |
| Catching the Sun (2015) | Growth of solar power | Executive producer |
| Cowspiracy (2015) | Environmental impact of animal agriculture | Executive producer |
| The Ivory Game (2016) | Issues related to the ivory trade | Executive producer |
| Before the Flood (2016) | Climate change | Presenter/narrator, producer |
| Ice on Fire (2019) | Effects of arctic methane release | Narrator/producer |
Those familiar with vegan documentaries will no doubt have noticed Cowspiracy amongst those films. Though undoubtedly focussed on the environment, the message of the film is clear: go vegan to save the planet. Being an executive producer on that film appeared to have an effect on Leonardo's dietary choices. According to Keegan Kuhn, one of the documentary's directors, DiCaprio gave up eating beef as a result of the film.
Leo also made his views heard on one of the biggest stages of them all: the Academy Awards. After being awarded the Best Actor award for The Revenant… (he narrowly beat the bear!), he made an impassioned speech. In it he said, "climate change is real, it is happening right now, is the most urgent threat facing our entire species" and called for an end to procrastination.
It is fair to suggest, then, that DiCaprio's environmental credentials are beyond reproach. And given that helping the environmental necessarily benefits animals, he's certainly on the right track from an animal welfare perspective. But can he really be seen as a true environmentalist? Some people would argue that in not being vegan (if indeed he isn't) he is harming the environment. And, in that case, he is being a hypocrite for speaking out about environmental issues. But is that a valid standpoint?
Can You Be an Environmentalist But Not a Vegan?
Many people who have chosen veganism for environmental reasons would suggest that the two issues are intrinsically linked; indeed, some would argue that it is impossible to be an environmentalist without embracing veganism. For us, that is a little short-sighted and prescriptive though.
For instance, there is no doubt that David Attenborough is an environmentalist, and a very effective one at that. He has had a positive influence on millions of people through his many nature programmes. And indeed his calls to protect wildlife and the environment in general. But he is not a vegan (despite having reduced his meat consumption in recent years). Does that invalidate his positive contributions towards the environment? Not in our book.
On the flip side, we have Lewis Hamilton. He is vegan, but also drives a Formula 1 car for a living and jets around the world all the time… both of which are far from carbon-neutral activities. But he too has used his elevated public position to advocate for animal and environmental causes. Given his reach, he is likely to have had a much more positive effect than your average Joe or Joanne who are vegan and who don't fly or own a car.
In an ideal world, people would all behave in ways that minimise the damage they do to the environment. But being in a position to influence millions of people is likely to have a far greater effect than making changes on an individual level. Of course, leading by example is bound to add to the weight of the arguments any celeb makes; or the arguments contained within the documentaries they produce or narrate. But no one is perfect. Not even vegans!
DiCaprio's Investments in Vegan Products
There is another way in which DiCaprio has helped the vegan movement gain momentum: his investments in vegan food companies. Leo has made significant investments in the following vegan-friendly food producers:
Beyond Meat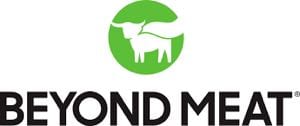 In 2017, Leo invested in vegan meat producer, Beyond Meat. They make a range of meat-like products from burgers to meatballs to sausages and in general are better at recreating meat than earlier substitutes, such as Quorn. DiCaprio was apparently drawn to the company due to the potential environmental benefits of the products compared to real meat.
Hippeas
In the same year, DiCaprio reportedly invested in organic chickpea puff maker, Hippeas. The vegan, gluten-free, kosher snacks have significant amounts of fibre and protein. They are certainly one of the top vegan-friendly crisps out there in our opinion. And, clearly in Leo's too.
Investing in a vegan-friendly product is not necessarily going to ensure its success. And indeed, it might just be a way for Leo to make loads of cash for all we know. But in backing firms that are producing vegan foods as opposed to those making non-vegan products, he is helping vegan companies grow. The knock-on effect of his investments is that these products, and potentially other vegan goods, will get more media coverage. This is turn will increase people's awareness about why they exist and the aims of such companies. For instance, Beyond Meat state in their "mission":
By shifting from animal to plant-based meat, we can positively impact four growing global issues: human health, climate change, constraints on natural resources, and animal welfare.
People who read such statements may be encouraged to research the science, and potentially shift towards veganism. Of course, plenty will simply ignore it but if someone as famous Leonardo DiCaprio is backing a product, it will get more exposure than it otherwise would. As such more people will try it and potentially eat it instead of non-vegan alternatives.
Leonardo DiCaprio's Top 10 Film Performances
Since the LA native made his film debut in the classic Critters 3 in 1991, he's appeared in more than 30 films, many of them huge hits. He's worked with some of the greatest filmmakers of modern times, including the likes of Steven Spielberg, Martin Scorsese, Quentin Tarantino, Danny Boyle, Christopher Nolan and Alejandro González Iñárritu. And though this is completely subjective, here's our list of the top 10 film performances of Leonardo DiCaprio.
The Wolf of Wall Street – A fantastic performance as the unscrupulous stockbroker, Jordan Belfort. One of many collaborations with legendary director Martin Scorsese.
The Aviator – Another Scorsese film, this time a biopic of film director and aviator Howard Hughes. DiCaprio's portrayal of the chaotic and declining mental state of Hughes was impressive, to say the least.
The Revenant – It's exhausting watching the Revenant, so acting in the lead role must have been a real test of stamina. The famous scene in which Leo was mauled by a bear might have caught the headlines but his performance deservedly won him his first Best Actor Oscar. The film itself is a beautifully shot spectacle and exhibits the talents of Mexican director, Alejandro González Iñárritu.
What's Eating Gilbert Grape – One of Leo's early film roles but one that showed he had tons of talent. He plays mentally impaired Arnie, the brother of the protagonist (who was played by Johnny Depp). DiCaprio's performance is impressively nuanced and heart-warming.
Gangs of New York – Yet another Scorsese film in which DiCaprio has appeared, and shone. He plays Amsterdams Vallon, an Irish Catholic immigrant in 1860s New York. As the title suggests, there's plenty of gang violence in the film, most brutally from the menacing antagonist, Bill the Butcher, played expertly by Daniel Day-Lewis.
Django Unchained – One of two Quentin Tarantino films in which DiCaprio has featured, this revisionist western saw DiCaprio shine amongst a stellar cast. The subject matter and violence of the film can be brutal at times, but Leo's performance is solid and measured.
Catch Me If You Can – The great Seven Spielberg directed this biographical crime flick, in which Leo stars alongside Tom Hanks. DiCaprio plays an increasingly sophisticated con artist called Frank Abagnate and the film portrays the cat and mouse chase as FBI agent Carl Hanratty (played by Hanks) attempts to track down and arrest Frank. Surprisingly compelling viewing.
Once Upon a Time… in Hollywood – Another Tarantino film, and one which got all the critical acclaim it deserved, DiCaprio's performance as washed-up actor Rick Dalton is certainly memorable.
Inception – Whether or not you can get your head around the premise of Christopher Nolan's science fiction epic or not, there is no doubting the fact that Leo carries the film. That he shines despite there being so much in the way of visual distraction only highlight's DiCaprio's star quality.
The Departed – An intense crime drama directed by, you've guessed it, Martin Scorsese, DiCaprio plays Billy Costigan, an undercover cop who infiltrates the mob. Leo's portrayal of the stresses of a double life and the severe consequences of being discovered is one of his best performances to date.
Apologies to fans of J. Edgar, Romeo + Juliet and, of course, Titanic, but those are our top 10 picks, and we're sticking to them.
Leonardo DiCaprio & Veganism: Conclusion
There is no clear evidence in the public domain to suggest that Leonardo DiCaprio is vegan. But there is plenty to suggest that he has helped the vegan cause and many related environmental causes. Through involvement in various environmental and vegan-related documentaries (such as Cowspiracy), DiCaprio has helped further causes related to veganism. This is also something he has done through his investments in vegan food companies Beyond Meat and Hippeas.
It might disappoint some vegans that Leo hasn't (at least publicly) fully embraced veganism. None the less, the fact that he has used his significant platform to advocate for vegan causes should be welcomed. Ultimately, DiCaprio is putting his money where his mouth is in relation to environmental issues. This can only serve to help animals around the world, which, after all, is what veganism is all about.