Miley Ray Cyrus, daughter of Billy Ray Cyrus and Tish Cyrus (nobody seems to really know or care about her: this one's for you, Tish), is perhaps most famous for her transformation from wholesome girl next door, Hannah Montana, into a wrecking ball-riding, Robin Thicke-twerking sexy pop vamp. We'll come, briefly, to some of that shortly, but first, let's answer the question at hand… is Miley Cyrus vegan?
2013-2019: Cyrus Seems to Be Vegan
Miley Cyrus is in some ways a divisive and controversial character and when it comes to veganism she has also managed to be a little provocative too, upsetting some vegans along her journey. In short, Miley Cyrus was not vegan, then for several years she was vegan and now she is broadly pescetarian.
In 2015, on The Tonight Show, she explained why she had become vegan, saying to host, Jimmy Fallon, that the realisation that her pet blowfish was an intelligent, sentient being really struck home after she ate sushi. She said of her fish, "He really knew who I was and really got excited when I was home." She then added that "one day I went to a sushi restaurant with a few of my friends and they were serving blowfish and I thought, 'You know. This is an intelligent animal.'"
Floyd the Dog
Cyrus is thought to have been vegan since about 2013, though some sources put the date at 2014. There are alternative and equally unusual theories about why she decided to go vegan too. A report in 2015 by Paper Mag said that the key motivation for her switch to veganism was an incident involving her dog. The feature states that "… her beloved dog, Floyd, an Alaskan Klee Kai, was mauled by a coyote. She quit consuming animal products almost immediately. She hasn't spoken much about the switch…"
It is hard to fully understand why this incident made her become vegan but clearly realising the importance of animals must have been part of it. Even prior to this she was an advocate of animal rights but following her plant-based revolution, she stepped this up and became more vocal on a range of issues.
Nora the Pig
She has also stated that her "pet" pig was partly responsible for her conversion to veganism. Whilst pets are not usually considered to be vegan, hers, Nora, was a rescue pig gifted to her by PETA (People for the Ethical Treatment of Animals) and was only actually sponsored in her name, spending its life at a sanctuary. It was gifted to her for her 20th birthday in 2012 "In recognition of her compassion for all animals as well as the kindness that she inspires".
Whilst it is unclear when exactly the We Can't Stop star became vegan, nor why, we do know that she was not just a dietary vegan. Many so-called vegan sports stars might follow a vegan diet but not be vegan in other areas of their lives. However, in 2019, Cyrus told Vanity Fair "Choosing to live as a sustainable vegan activist means wearing more vintage … playing with the newest eco-materials and technology, and making custom vegan pieces with some of my favorite designers". She listed a number of those before adding "and of course Stella McCartney—we went to the Met Ball together to use that platform to encourage cruelty-free fashion."
A Lot Changes in a Year: 2020 Miley Is Non-Vegan
A lot changed worldwide in 2020 and in the scheme of things Miley Cyrus's decision to introduce some animal products into her diet was pretty low-level stuff. However, it certainly created quite a stir in some vegan quarters. As widely reported in major media outlets, including The Independent, Cyrus revealed on The Joe Rogan Experience that she was no longer vegan.
"My brain wasn't functioning properly"
On the American comedian's podcast she said "I was vegan for a very long time and I've had to introduce fish and omegas into my life because my brain wasn't functioning properly". She said that the vegan diet she was on during her time as a plant-based eater was "the strictest you've ever known" but she felt it had left her "running on empty".
We firmly believe that a well-planned vegan diet can provide all the key nutrients, from protein to iron and from vitamin B12 to zinc, for optimal health. This is a view supported by major health organisations and also anecdotally by the fact that athletes, such as Serena Williams (to name just one), have excelled in their fields whilst eating wholly plants.
Obviously, we do not know what Miley was eating, nor precisely what issues she was experiencing. A very strict vegan diet does not necessarily equate to a well-planned one. Whilst we suspect she would have had expert nutritionists helping her, we cannot be sure. Moreover, human bodies are unique and incredibly complex, so it is possible that something about her particular vegan diet just wasn't right for her.
Irrespective of this, we know that from September 2020, or possibly earlier, she was no longer following a vegan diet. She said it was not an easy decision for her and when she first ate non-vegan food she "… cried, like, for a long time. I cried for the fish… it really hurts me to eat fish." It was a decision she felt she had to take for health reasons and she also said to Joe Rogan that her "brain wasn't functioning properly".
There were some hugely misleading and erroneous reports about veganism and brain shrinkage but it may be telling that introducing animals into her diet was not the only change the star made. She changed her eating regimen in a number of ways, including adding gluten, and it is perfectly possible that these other issues were at least part of the reason for her physical improvements. It also seems slightly strange to us that she managed quite happily on a vegan diet for around six years, performing energetic dance routines and going on multiple tours, before deciding it was an issue.
We do not mean that as a criticism, nor to cast doubt on her choices or explanations for them. However, it certainly seems plausible to us that it was not just her vegan diet that was responsible for the issues she was experiencing. Of course, not everyone was so reasonable about her switch.
Cyrus Vegan Backlash
The singer was well enough versed in the ways of the world, the media and certain sections of the vegan community to know that some people would not be happy with her decision. She told Rogan "They're going to come for me but that's okay, I'm used to people coming for me." That said, she did describe the possibility of a backlash as "terrifying", which in many ways is a sad indictment on the world.
At the time of us writing this, it is unclear exactly where Miley stands on other areas of veganism. She ditched a vegan diet citing health reasons but obviously that would still mean she could be vegan in terms of other areas of her life (fashion, cosmetics and so on).
She hasn't said too much about this on social media or through interviews, although she has reiterated her love of animals and so there is no real reason to assume she has left veganism behind in these other parts of her lifestyle. Moreover, as far as we can tell, she only eats as little meat/fish as possible.
Whilst some vegans would have her cast into the fires of hell for eating any animal products, a more pragmatic approach may be to appreciate the good work she does in other ways. She has raised awareness about veganism and animal rights, and continues to speak out on a number of related issues. What's more, the six years or so she was vegan, and indeed during which she was very strict about it, have obviously meant a good deal of animal lives have been saved.
Miley Cyrus Vegan Conclusion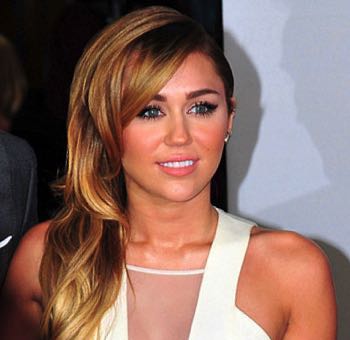 Love her or hate her, Miley Cyrus is a modern artist who gets people talking, seems to be honest and open about her life and opinions, and appears to be keen to make the world a better place. Since some time in 2019, she moved from a strict vegan diet to one that includes some animal products.
For approximately six years before that she was vegan, her beliefs encompassing fashion and other products, as well as food. So, while she might not be a full vegan these days, she has done more than many people to help the vegan cause of reducing harm to animals.