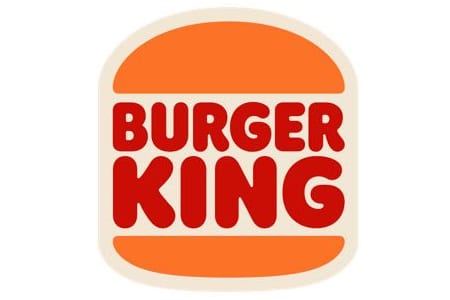 A burger joint might not usually be the first point of call for your average hungry vegan. But even those fast-food chains that have traditionally relied on the sale of cooked animal products have begun to wake up to the fact that a growing number of consumers want plant-based food options.
In this article, we'll examine what Burger King has to offer vegans and those seeking to follow a plant-based diet. Let's assess whether they've taken any positive steps since the controversy over their 2020 launch of their plant-based (but not vegan) Rebel Whopper.
Vegan Food Offered at Burger King
According to Burger King's site, there are only actually three officially vegan food products they sell. These three products, detailed below, have been given accreditation from the Vegan Society (of which more later). Note that the Burger King site states that both the Vegan Royale and the Vegan Bean Burger "may contain" milk and/or eggs.
This is really just to cover their backs in case very minor cross-contamination results in some kind of severe allergic reaction and many vegans (who don't have allergies at least) will be happy to consume them even with this slight risk of contamination. The choice is yours, of course.
Vegan Royale
This vegan alternative to the ever-popular Chicken Royale was launched in April 2021 and it promises to be a real hit with vegans and those who just want to reduce their intake of meat. The product was created by The Vegetarian Butcher (who also produce the Plant Based Whopper) and comes in a toasted sesame seed bun with vegan mayonnaise and iceberg lettuce. Importantly, it actually tastes good too!
Vegan Bean Burger
The alternative to the Vegan Royale is this Vegan Bean Burger that was launched in January 2021 to coincide with Veganuary. Based on their Veggie Bean Burger, it has two vegan-friendly bean burger patties, in the same kind of sesame seed bun as the Royale, and includes lettuce, tomatoes, ketchup and vegan mayo. Not as nice as the Royale in our view, but not a bad option if it takes your fancy.
Fries
Well, fries are fries. What is there to say? Well, one thing to note is that the Burger King fries are certified as vegan by the Vegan Society, so they must be fried in vegan-friendly oil and separate fryers (from ones used for any meat items). In addition, there is no mention that they may contain milk or eggs.
Based on the above, it is fair to say the options are not particularly extensive for vegans at Burger King. Certainly, they fall far short of some other food chains, such as Papa John's. On the other hand, they are at least starting to make an effort in relation to vegan-friendly food and they are certainly better than KFC or Nando's in that regard, in our view.
In theory, the plant-based Rebel Whopper could be vegan as it is made without any animal-derived ingredients. The reason it is not classified as vegan and why most vegans wouldn't go near it is that it is cooked on the same equipment as the standard meat burgers. According to Burger King, it should be possible to request your Plant Based Whopper patties are cooked on a separate grill, which could mean they are vegan friendly, but it is up to you whether you trust that will actually happen (assuming you can't watch it being cooked). The onion rings could be vegan if cooked separately, but they are cooked using the same equipment that is exposed to milk, eggs and fish, so vegans should give them a miss.
Burger King Vegan Food – Nutritional Values
Here we'll give you the nutritional stats for the three vegan-friendly products at Burger King. To give a comparison, we'll add the data for the Chicken Royale which, as the name strongly hints at, is not vegan.
| Typical Values (per serving) | Vegan Royale | Vegan Bean Burger | Burger King Fries (Regular) | Chicken Royale (Non Vegan) |
| --- | --- | --- | --- | --- |
| Energy kJ | 2420.9 | 2206.2 | 1179.4 | 2495.4 |
| Energy kcal | 578.6 | 527.3 | 281.9 | 596.4 |
| Fat g | 31.8 | 20.8 | 14.3 | 35.8 |
| Saturates g | 2.8 | 2.1 | 5 | 4.3 |
| Carbohydrate g | 51.8 | 68.6 | 31.8 | 45.7 |
| Sugars g | 6.7 | 11.7 | 0.2 | 6.6 |
| Protein g | 17 | 12.9 | 3.5 | 22.3 |
| Salt g | 1.4 | 1 | 0.5 | 3.1 |
As you can see, there isn't really too much between the Vegan Royale and the Chicken Royale when it comes to the nutritional data. The meat option is a little higher in saturated fat, salt, calories and protein, although the Vegan Royale is actually a pretty good source of vegan protein. It is also worth noting that the vegan version has a higher carb content.
When it comes to the Vegan Bean Burger, this is a slightly healthier option on the face of it with significantly less fat, but it is high on carbs and sugar and also a fair bit lower in terms of protein. All in all, none of these would be particularly useful for those who have chosen veganism for health reasons but as an occasional treat they are certainly ok.
Should the Vegan Society Given Accreditation to Any Burger King Products?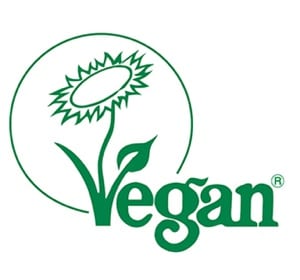 Given that Burger King has always relied on animal flesh to make money, there are some who argue that the Vegan Society shouldn't give them the kudos of accrediting any of their products, even if such products are (essentially) vegan. It could be argued that such accreditation serves to validate Burger King's business model (or those of other establishments built on selling dead animals).
The thing is, if there was no recognised trademark, it would be up to restaurants to self-police the situation. In theory, they could simply slap a vegan tag on a product to make it appeal to the vegan masses without taking too much care about the origin of the ingredients, or the prospect of cross-contamination with animal products.
As explained in their useful video on cross-contamination, the Vegan Society insists on various minimum standards that must be met for a company to earn the Vegan Trademark for any of their products. This includes incorporating the concept of cross-contamination into staff training (which we would hope would already happen!) and undertaking on-site auditing of procedures.
With this in mind, if you see the Vegan Trademark next to products that are sold in an establishment that also deals with meat and other animal products, your plant-based options should be safe from cross-contamination. Clearly, there is always a small risk, but it is better to opt for a product with the vegan trademark than one without, in our view.
A Brief History of Burger King
Burger King started life back in 1953 although it was then known as Insta-Burger King. By that time, McDonald's was already established and the founders of Insta-Burger King had actually visited the original McDonald's restaurant before they started their own (rather similar) burger chain. We're not suggesting they copied the model… but they certainly gained some inspiration from the forerunners of the fast-food business.
After a successful expansion in the early years, the company stumbled somewhat in 1959 and was bought out by a pair of franchisees from Miami, James McLamore and David R Edgerton. They renamed it Burger King, restructured the organisation and expanded to over 250 locations around the United States. They sold up to the Pillsbury Company, who were later acquired by the UK conglomerate Grand Metropolitan, who later still merged with Guinness to become Diageo.
The business structure has gradually shifted towards franchise ownership so that by 2018 approximately 99.5% of Burger Kings outlets were privately owned, as well as privately operated. By 2016, Burger King had expanded to almost 17,000 outlets dotted around approximately 100 countries and territories, which was still a significant way behind McDonald's but not far behind KFC.
Conclusions: Vegan Food at Burger King… Slowly But Surely
Burger King are at least making a bit of an effort when it comes to vegan food. The recent launches of the Vegan Royale and the Vegan Bean Burger show they are committed to giving vegans something to eat at their outlets and the fact these products (and the fries) have been certified by the Vegan Society gives a level of reassurance when it comes to cross-contamination risks. They also have an ongoing Meat Free Mondays offer that gives money off the Vegan Royale or the Plant Based Whopper on Mondays (to customers who sign up to redeem it).
It is a bit of a shame the Plant Based Whopper isn't cooked on separate equipment to the meat products as standard. And, changing this practice could be a positive step from a vegan point of view. We'd also like to see a few more vegan-friendly sides available and perhaps a couple of desserts. Ultimately, none of that would be enough to convince many vegans to set foot in a Burger King restaurant given the number of animals killed to produce their products. But for us, any step towards a more vegan world is a positive one, so we are glad there are at least vegan options at Burger King.