When it comes to thinking up the most likely cities in the UK to house plentiful vegan restaurants, it's fair to suggest Glasgow might not be at the top (or anywhere near the top) of your list. But contrary to tired old clichés about Glaswegians only ever eating deep-fried Mars Bars (which definitely aren't vegan, by the way) and haggis (which is also very far from vegan), we are happy to report that Scotland's most populous city has plenty on offer for those following a plant-based diet.
Glasgow perhaps doesn't have the quantity or variety of vegan restaurants as you'll find on the London vegan food scene, and there are perhaps a greater concentration of vegan eateries in Brighton. But disciples of veganism can certainly get their fill of fine fodder in Glasgow, as we shall explain in this article.
Note that the info we provide here is all correct at the time of writing, but it's always worth checking with the establishments in question about the specifics of what they offer, especially if you have any allergies.
The 78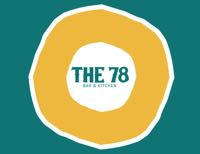 It's fair to say that The 78 doesn't offer the most extensive or imaginative vegan menu in Glasgow, but what it does do, it does very well. From the artichoke hearts grilled in white wine and garlic sauce to the meatball sub, they offer relatively hearty vegan food to accompany your beer, wine or other drinks of choice.
The venue itself is rather cosy for a city centre establishment and though it's fairly simple with no bells or whistles, patrons rave about the welcoming atmosphere and excellent customer service to be found. On the food front, the meatballs get the thumbs up from many customers and apparently the vegan tacos are also well worth tucking into!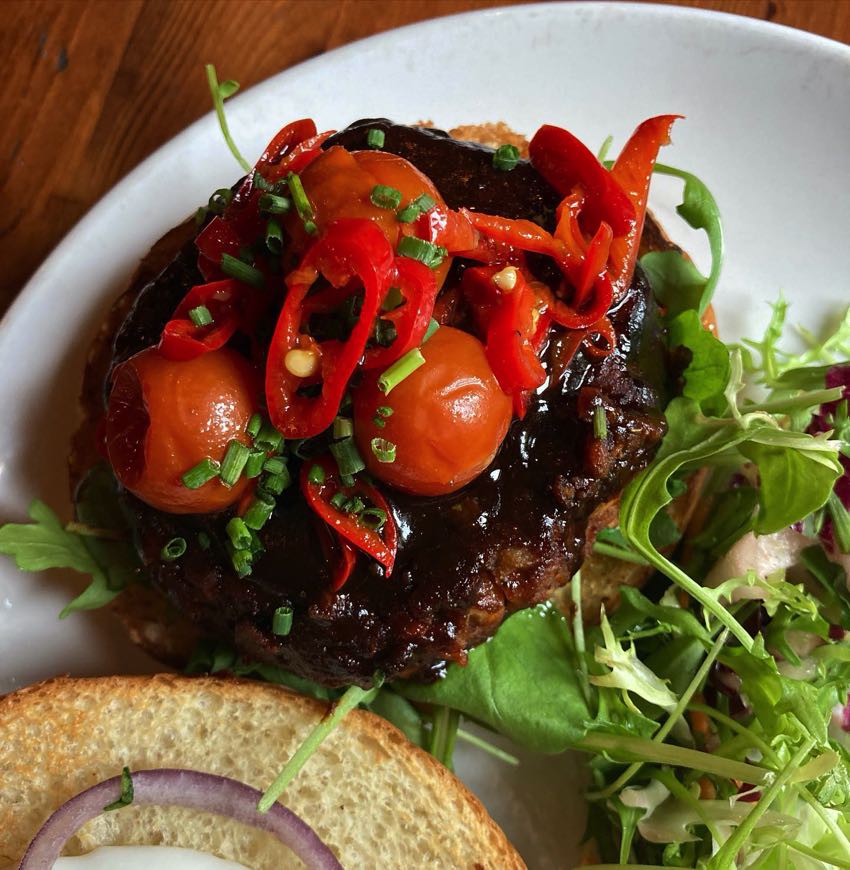 Mono
For any vegans who were once fans of black pudding, you're in luck at Mono as they do a highly rated vegan version of the stuff. Aside from that, this ultra-chilled café bar and music venue has plenty of inviting dishes, sides and snacks on their 100% vegan food menu. Although it's not elaborate, there are one or two more interesting dishes than would tend to appear at vegan-friendly bars (such as the aforementioned Reuben).
Mono have regular gigs, usually featuring new and up-and-coming bands from Glasgow or other areas of Scotland. And given that they've been welcoming customers for two decades now, it's safe to say they've struck the right chord with vegans or those who just fancy going to a fine bar which serves good food and a wide selection of drinks.
Soul Food Kitchen
Soul Food Kitchen is as much about the community, events and workshops as it is about the food they serve. But many people might want to visit to sample the well-balanced Buddha Bowls that are packed with nutritional delights or one of the beautifully constructed vegan burgers. But for many, the food is secondary to the talks and workshops on various health and vegan-related subjects from hormonal imbalance to making your own sauerkraut.
One of several vegan-friendly eateries within a stone's throw of Argyle Street, their fans rave about the raw vegan desserts such as the Peanut Butter Cheesecake or their Pistachio Brownie. While they also have a fine array of cold press juices, kombucha and smoothies, as well as coffee (with a choice of vegan-friendly milks).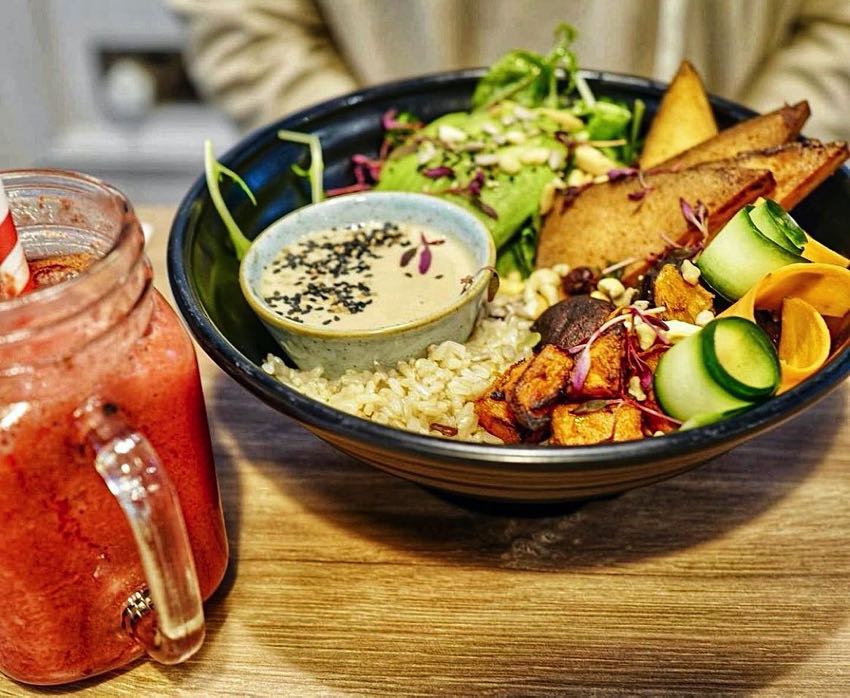 The Glasvegan
Those seeking a quick vegan food hit (with a smoothie or coffee) would be well advised to visit The Glasvegan. Located just south of Argyle Street near to Glasgow Central Station, they serve a wide array of sandwiches, crepes, burgers, nachos, "not-dogs" and more. They have some tasty-sounding I-Scream Milkshakes, while their Sweet Crepes appear to garner plenty of love on the socials.
It's not going to be the vegan eaterie for those seeking a special meal out, though they do have on-street seating for when the weather is clement. But you can be assured of some good value vegan fodder that is tasty and sustainable and it's the perfect option if you want to grab some food for a train journey from Central Station or even for a snack or quick meal before heading to a bar or pub in the city.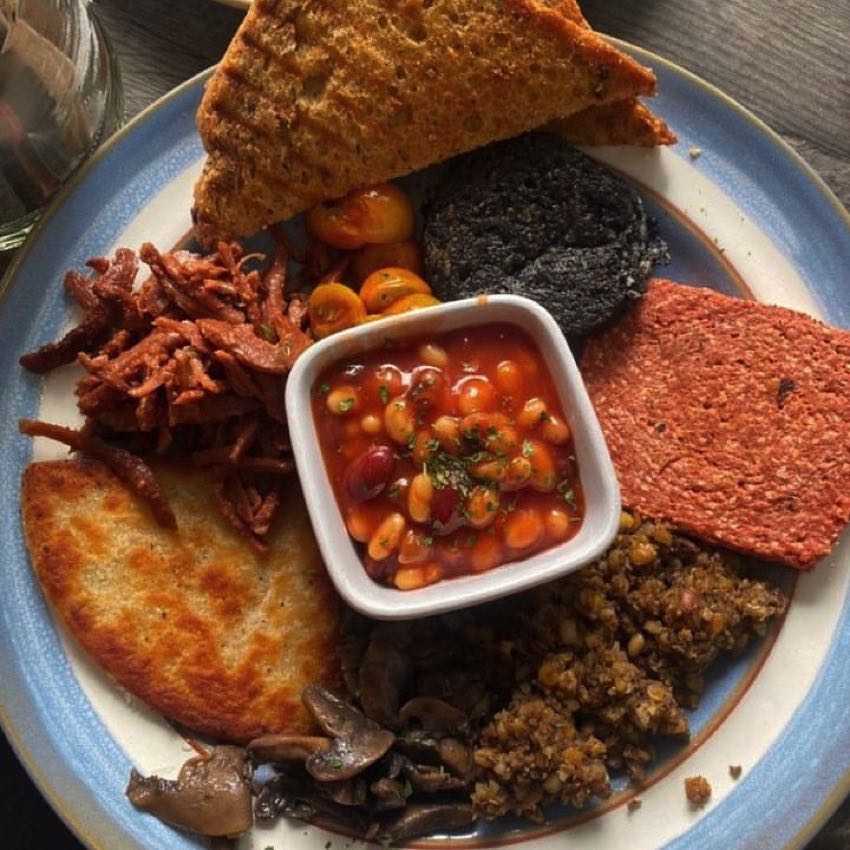 Stereo
Located between Glasgow Central and Glasgow Queen Street train stations, Stereo is yet another vegan-friendly establishment that incorporates food, drink and live music (and club nights). They focus on their vegan food and chilled ambience in the daytime, with bands and/or DJs taking centre stage when the evening arrives.
Stereo have been going since 2007 and have garnered a loyal band of supporters who are very complimentary about both the vegan food on offer but also the welcoming and inclusive atmosphere of the venue. Whether you are seeking a relatively light bite such as their incredibly tasty Coriander and Lime Jackfruit Cakes, or you would prefer something a little heartier (such as their Banana Blossom Tacos), there should be something that appeals. And that's especially the case for those with a sweet tooth, as their small but imaginative selection of vegan-friendly desserts looks well worth tucking into.
They have some things on the menu that are par for the course for vegan eateries, such as a number of plant-based burgers. But there's nothing lazy about how Stereo approach their menu and they have clearly put plenty of thought and effort into presenting appetising and interesting vegan cuisine without overcomplicating things too much. And the results appear to go down very well with locals and tourists alike.
The Flying Duck
Sister venue to the abovementioned Stereo, The Flying Duck has a similar ethos of being a venue for up-and-coming (and sometimes already established) bands and musicians while also providing great vegan food and a chilled place for people to meet and hang out. The big difference with Stereo is that this place keeps their 100% vegan menu very much as a plant-based version of popular fast-food staples including burgers, hot dogs and loaded fries.
Having said that, most people who visit The Flying Duck will do so for the music or other events and the food will no doubt be a welcome addition. But, as with their sister venue, all are welcome to this establishment which has a reputation for offering a relaxed, inclusive and welcoming environment (even for non-vegans!).
Suissi Vegan Kitchen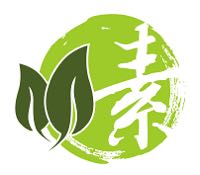 Located in the Partick area of Glasgow to the west of the centre, Suissi Vegan Kitchen offers vegan-friendly Asian dishes with Thai favourites like Pad Thai, Rendang from Malaysia and Szechuan Tofu from China. The restaurant offers excellent value with most mains costly less than a tenner, and there are also some very appetising desserts (if you have room) including Banana Pancakes (with banana and Lotus biscoff spread – yes, it is vegan! -, ice cream and syrup) and Pisang Goreng (Malaysian-style banana fritters).
Although this is a little further out of the main centre of Glasgow, if you are a fan of Asian cuisine and you fancy sampling this vegan-friendly version of it, it's well worth the short trip to Partick. Their noodle-based soups are worth the journey alone, with Laksa, Tsing Tong, Soya Miso and other soup bases available with a choice of ramen, yellow, udon or vermicelli noodles.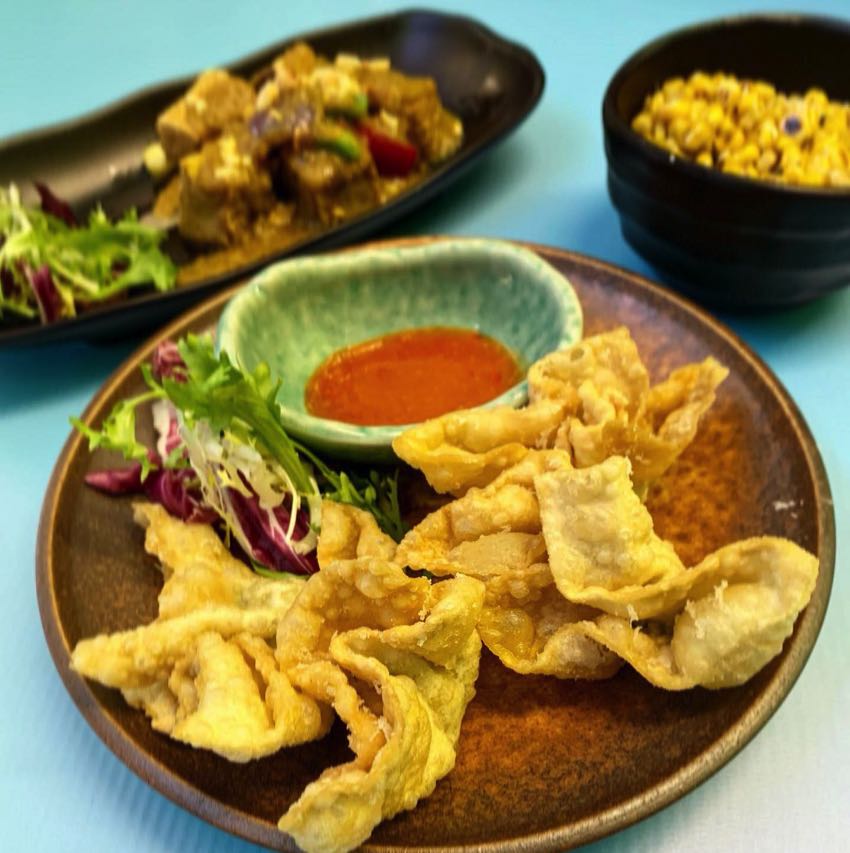 Selected Other Vegan Food Options In Glasgow
As well as all the usual chain restaurants serving at least some vegan options and the establishments mentioned above, there are plenty more vegan cafés, restaurants and delis in and around Glasgow. Here is a selection of the best of the rest of them.
Plant Blonde
A new addition to the vegan food scene in Glasgow (having opened in March 2022), Plant Blonde is a vegan bakery that creates and sells all manner of delights including biscuits, cakes, pastries and confectionery.
Pink Peacock
Describing itself as "a queer, Yiddish, anarchist café and infoshop", Pink Peacock serves vegan food with a pay-what-you-can price tag (and that includes providing for those who can't afford a penny!). Serving primarily homemade bagels and toppings (or shmirs), they also have soups, desserts and one or two other options – all 100% vegan and all coming with only a suggested price tag.
Serenity Now Cafe
A friendly vegan café to the northwest of Glasgow city centre, Serenity Now offers a good range of (mainly) healthy vegan food and they even offer vegan snacks for dogs!
The 13th Note Cafe
Yet another music venue with vegan café attached to it, The 13th Note has been around longer than many in the city and continues to bring in plenty of customers whether for the gigs they put on or for the nourishing vegan cuisine they create.
The Glad Cafe
A 100% vegan (and dog friendly) café built around a creative arts community that is welcoming and entertaining. With some highly rated vegan pizzas serving as the main draw in the evening and various salads and small plates available in the day, there are all kinds of interesting events hosted at The Glad Café, so check out their website for the latest information.
Things to Do in Glasgow
Though once viewed by outsiders as a rough and ready industrial city with not much to attract visitors, these days Glasgow is a cosmopolitan, cultural hub that houses some brilliant museums, galleries, music venues, bars, clubs and restaurants. And, of course, a LOT of pubs. Aside from the city itself, it also serves as the gateway to some truly beautiful natural environments. The Isle of Arran is quite easily accessible from Glasgow, as are Loch Lomond and the Trossachs National Park.
Museums Aplenty
If you are a fan of museums, you are spoilt for choice in Glasgow. The Riverside Museum houses the Glasgow Museum of Transport and won the European Museum of the Year award in 2013 and it's brilliant for fans of steam locomotives. If art is more your thing, the Kelvingrove Art Gallery, the Burrell Collection and the Gallery of Modern Art (GoMA) are all well worth visiting. While the Open Museum and the People's Palace both bring exhibits of various aspects of Glasgow life to the masses.
Whisky Lovers Are in Luck
One of the reasons many people visit Scotland is for the whisky and if you are that way inclined, you will be warmed to discover that Glasgow has plenty of distilleries you can visit. Arguably the best (and certainly the most famous) is the Clydeside Distillery which runs tours and whisky tastings for eager customers with prices ranging from £15 per adult. Given that whisky and most other spirits are vegan, this could be the perfect way to spend an afternoon before heading to one of the music venues/vegan cafes for an evening of fun.
Legendary Music Venues
Speaking of music venues, Glasgow has loads of fantastic venues, some of which have gained legendary status over the years. Some of those mentioned above are edging towards that, but it's hard to compete with the Barrowland Ballroom in terms of the greatness of the acts it has hosted: as well as local legends Primal Scream, who've played the Barrowlands on numerous occasions, other great bands to have graced the stage include The Clash, The Smiths, Foo Fighters, U2 and Oasis.
Speaking of Oasis, the Manchester band were famously discovered by Alan McGee at another Glasgow venue, King Tut's Wah Wah Hut. He signed them on the spot. Other massive names to have played King Tut's include The Killers, Manic Street Preachers, Florence and the Machine and Radiohead. Not a bad roll call!
Take a Tour to Unlock the City
One of the best ways to explore and get under the skin of Glasgow is to take a walking tour. There are many companies offering walking tours in the city, often with some theme or other. These could include architecture, usually incorporating the work and legacy of Charles Rennie Mackintosh; while others could be focused more on whisky and/or pubs, street art, or other subjects of interest. There are also hop-on/hop-off style tours available if you feel like you might fancy lingering in some places in the city.
As well as all the attractions mentioned, there are numerous shopping opportunities in Glasgow, from traditional Scottish products like tartan and haggis to the various arts and crafts that can be picked up at the markets that are located at different points around the city. The Merchant Square Craft Market is particularly interesting while the Barras in the east end of the city is also well worth checking out.
Vegan Restaurants in Glasgow: Conclusions
If you are a vegan who is interested in music and the arts, Glasgow could be a very good place for you to visit. As we have seen, many of the vegan eateries in the city double up as music and/or arts venues and given the wealth of cultural talent in and around Glasgow, you are sure to find some real gems if you visit some of the places mentioned above on any given evening.
When it comes to the actual vegan food itself, there is a good range from which to choose. From your fairly standard vegan versions of fast food to the more refined or specialist options, most people's tastes will be well catered for in Glasgow. So whether you want vegan-friendly loaded fries with a dirty (plant-based) burger, or you'd prefer to opt for Malaysian noodle soup or a nutritious Buddha Bowl, the Glasgow vegan food scene is large and diverse enough to cater for almost anyone.