People love candles. The warm glow of the flickering flame on a winter's night, the evocative fragrances of festive spices or tropical fruits, the metaphor for the passing of time and the temporary nature of existence. Maybe we're reading too much into it! Whatever it is that appeals about these burning blocks of wax, they are very popular. But not all candles are the same and, unfortunately for vegans, some are made from animal products including beeswax and even tallow (rendered animal fat!).
We've covered what can stop candles from being vegan in our aptly titled article, Are Candles Vegan?. So, here we will instead focus on the best vegan candle brands in the UK. We'll also give a little information about vegan candle making kits too in case you fancy giving that a go.
Best Vegan Candles in the UK
You can barely enter a gift shop, a homeware store or even a card shop without being faced with a wall of candles, often with rather pungent scents. Here, though, we'll feature some of the best vegan candles around, and that means they contain no animal ingredients and no ingredients that have been tested on animals.
Vegan Bunny Candles
Price – Approximately £8 for 100ml, £15 for 200ml
Where to Buy – TheVeganKind Supermarket
Example Fragrances – Lavendar and Sage Soy Candle; Rose Blossom Soy Candle; Chai Latte Soy Candle; Ginger and Lemongrass; Pumpkin Pie; Cinnamon Swirl Candle
Main Ingredients – Soy wax and essential oils
A candle producer with strong vegan and environmental ethics (as the name would suggest!), Vegan Bunny have a wide range of vegan-friendly and cruelty free candles that are made predominantly from soy wax. As well as ensuring all their ingredients are vegan, they are sure to appeal to those who came to veganism for environmental reasons as they are completely plastic-free (including the packaging) and they ensure they offset their carbon and even donate to a vegan charity to boot.
Looking at the fragrances on offer and Vegan Bunny candles have something to suit all tastes. Example fragrances, made with the addition of essential oils, include the more traditional options such as Lavender or Spring Blossom, to the more out there Vetiver and Palmarosa or Patchouli and Basil.
They also have a Self Care Candles category (which includes candles called things like Me Time or Bring Summer Back), while their Vegan Bakery Candles have proved popular (Hot Cross Buns Candle and Lavendar Muffins being two examples). We particularly like the look of the Alice in Wonderland collection, the "Off with their heads" option includes pure rose geranium and palmarosa essential oils. Note that the 100ml candles are estimated to provide 25 hours of burning time, with the 200ml double that.
Harper's Candles
Price – Approximately £5 for 125g, £8 for 225g
Where to Buy – TheVeganKind Supermarket
Example Fragrances – Bakewell Tart; Raspberry Ripple Ice Cream; Hygge; White Jasmine; Washing Line
Main Ingredients – Soy wax, natural and synthetic fragrances
Harper's Candles began life in 2012 when Victoria Harper began, well, making candles. Its strong ethical stance in relation to animals meant that the products were all vegan-friendly and cruelty free from the start and all are handmade in the UK. As well as individual soy wax candles, Harper's Candles also produces and sells candle subscription boxes.
When it comes to fragrances, Harper's Candles are big on variety with categories including Sweet, Floral, Fresh, Aromatics and Seasonal. Apart from the above-mentioned examples, the following fragrances also piqued our interest: Sugar and Cinnamon Doughnut; Jaffa Cake; Raindrops on Roses; and the rather strange-sounding Ducklings Don't Snore and Dirty Crow. Note that Harper's suggest that the 125g candles burn for about 20 hours and that the 225g candles last around 30 hours.
Young Mary's Candles
Price – Approximately £10 for travel-size, £25 for standard, £33 for large
Where to Buy – TheVeganKind Supermarket
Example Fragrances – Alexandria – Lily of the Valley; Lake Victoria – Peppermint; Maputo – Seaweed with Berries
Main Ingredients – A "specially blended" vegan wax
Created by Lola Jemibewon, a Nigerian-American who currently lives in the UK, the Young Mary's brand is inspired by and pays homage to Africa. The various candles are named after African countries, towns or cities or landmarks, with fragrances inspired by the locations in question. For instance, the Côte d'Ivoire candle has a chocolate scent as the country is the largest producer of cocoa in the world, perfect for fans of vegan chocolate! Meanwhile, the Madagascar candle has a fusion of heart of jasmine, citrus fruits and cinnamon, inspired by the island nation.
Young Mary's suggest that the small candles will burn for around 24 hours, the standard candles should last 45 hours, and the large candles should last for over 70 hours (all with "proper use"). It is not clear exactly what wax or waxes are used to create these candles, but they are apparently "specially blended" and fragrances containing natural oils are added. They certainly look sophisticated and they are proving popular with customers.
Flamingo Candles
Price – Approximately £10-£12 for standard candles, £14-£16 for special edition candles
Where to Buy – Topshop; Paperchase
Example Fragrances – Mulled Wine and Berries Cocktail; Lemon and Goji Berry; Fizzy Sherbert; Lavender and Chamomile; Frida Kahlo Raspbery Granita and Frangipano
Main Ingredients – Soy wax and various scents
People seeking bright and brash vegan candles could do worse than to check out those on offer from Flamingo Candles. Established in 2013, they are big on bright colours and distinctive fragrances. They also have various themed candles (such as their Hello Kitty and Frida Kahlo ranges of candles), as well as Cartoon Pillar Candles that say things like "Pow!" or "Zap!" on them.
Whether you are seeking Pink Lemonade, Gooseberry and Elderflower or something designed for your particular sign of the Zodiac, there is more choice here than you'll find from most brands. Their pillar slogan candles can make great gifts too (although the slogans themselves are not the most imaginative around).
The Nomad Society Candles
Price – Approximately £15 for 120ml, £35 for 500ml
Where To Buy – TheVeganKind Supermarket
Example Fragrances – Wanderlust (orange blossom and musk); Daydreamer (toasted coconut and vanilla); Bohemian (jasmine and honeysuckle)
Main Ingredients – Soy wax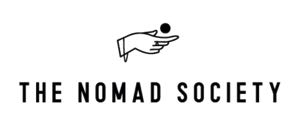 Designed for "the wild at heart, gypsy souls, wanderers and free spirits", candles from The Nomad Society candles are inspired by the great outdoors and the fragrances aim to evoke nature. Made in southwest France from sustainable soy wax, the scents possess a nuance and balance to them that can be lacking in some of the cheaper options.
Not as widely available as some of the candle brands featured above, their candles are available from a handful of independent shops around the UK and from the Nomad Society site itself. They are not the cheapest either, but when it comes to quality and refinement they are up there with the best vegan candles around.
Where to Buy Vegan Candles

Unlike some more widely available vegan products such as vegan shampoo, vegan candles are a little harder to come by. Although candles are very widely available and appear in all kinds of shops from gift shops to card shops to cosmetics shops, often the labelling on such candles leaves a little to be desired. As such, for those wanting to avoid candles that include any ingredients that have come from animals or might have been tested on them, we'd generally advise you stick to brands (like those above) that are 100% vegan.
As with any other product, using TheVeganKind Supermarket to buy your candles automatically reassures you that the products are vegan friendly (as they don't sell any non-vegan products!). There are also a good number of local independent vegan-friendly or ethically-minded shops that only sell vegan products, but you'll have to search out your nearest options.
What Stops Candles Being Vegan?
We go into this in a fair bit of detail in our dedicated article, Are Candles Vegan? As such, we won't explain too much about that here. Ultimately, though, the main things that stop candles from being vegan are the inclusion of animal-derived ingredients. One of the most common non-vegan ingredients is beeswax, which is seen as a good alternative to paraffin wax. The problem is, from a vegan perspective, bees are exploited and quite probably harmed in order to acquire said wax, hence such products are not vegan friendly.
Various fragrances, colours or additives could also be from animals or have been tested on them, while some candles have wicks made from animal products (for example, wool), though usually they are made of cotton (which is vegan). The safest way to avoid non-vegan candles, of course, is simply to buy only candles from companies that you trust are 100% vegan and cruelty free.
Vegan Candle Making Kits
Making candles can be messy, frustrating and time-consuming… but if you do take a bit of time planning and you get the right materials, it can also be hugely rewarding. Who knows? It might even be the start of your own vegan-friendly business!
There are lots of candle making kits on the market that are aimed at those people who just want to try it out. Obviously, for vegans at least, buying kits that only include vegan-friendly wax (for example, soy wax) is vital, and you might even want to make sure that it is from sustainable sources. If you happen to really enjoy the process and you have come up with some original (or fairly original) candle ideas, you might want to take it to the next level: creating candles that you can sell to people for a profit.
This is easier said than done, of course, but finding good value, reliable and ethical suppliers is key, for the vegan wax, the scents, the wicks and the jars or tins you are planning to use. Then it's about deciding on the design of your products and then getting them out there at local craft fairs or similar and getting a website up and running. The chances of success are not great given how many vegan candles are around these days, but if you can carve out some kind of niche then you never know!
Of course, you might try making a candle with one of the many kits around and decide it is a lot less hassle just to buy one of the excellent options we mentioned above. The choice is yours!