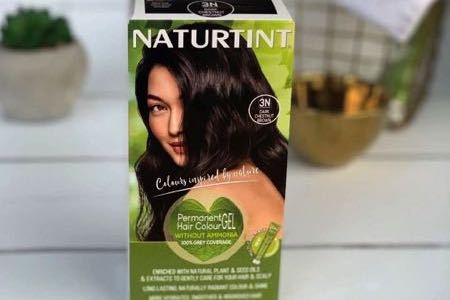 Hair dyes can be a great way to give yourself a new look or indeed to cover up grey hair, but with so many varieties on the market it can be difficult to figure out which brands are truly vegan friendly and cruelty free. Given that hair dyes are notoriously (and sometimes necessarily) full of certain chemicals, many people will also want to consider any potential harm to health or the environment that might be caused by using certain types of hair dye.
In this article, we'll run through some of the best vegan-friendly hair dyes available in the UK. We'll be focussing on hair dye that is applied at home rather than those applied by professionals at a salon. Though if you are going to get your hair coloured, it is certainly worth finding out what brands your stylist uses and suggesting they opt for one of the vegan options available.
Best Vegan Hair Dye in the UK
Here are some of the most popular home hair colouring brands in the UK that are either registered as vegan friendly or who make solid claims to be so. Note that we do not profess to being experts (or even amateurs!) when it comes to applying hair dye or choosing the right product for your particular hair type or colour of choice. We would certainly recommend you read the instructions carefully of any hair product you purchase and perhaps also take the advice of a professional hair stylist, especially if you are opting for a permanent dye.
Bleach London
Price – £6 to £9 for most colours/bleach or tone kits
Where to Buy – Amazon, Boots, Superdrug
Example Colours – Proper Copper; Gobby Pink; Bruised Violet
Bleach London is a haircare brand with a handful of salons and a vast number of colours and a range of toning kits and bleaching kits too. With various edgy options on the colour front, from pastel green to purples and pinks, Bleach London is not a brand for the faint of heart (or head).
They have been fully vegan and cruelty free since 2017 and their website has some handy features including how-to guides to help ensure you don't mess up your locks (or accidentally dye your face bright purple!).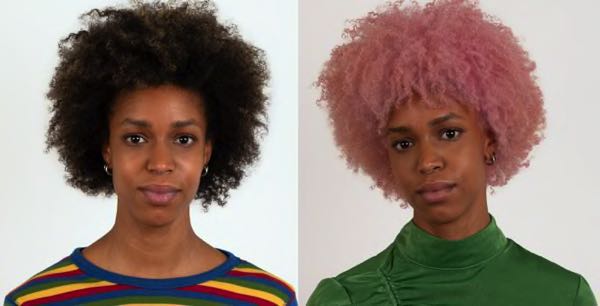 Paul Mitchell Professional Hair Color
Price – Varies by salon
Where to Buy – At professional salons
Example Colours – Pink Flamingo, Teal, Purple Quartz, Steel, Yellow
Founded back in 1980 in Hawaii, Paul Mitchell was ahead of the game when it came to only selling products that had not been tested on animals. As such, it is safe to say they are not simply jumping on a cruelty-free bandwagon with their vegan-friendly Professional Hair Color, but that they have maintained strong ethics from the start. Having expanded both their international reach and product range over the years, they offer professional hair care products for every hair type, colour and level of permanency you could imagine.
Unlike most of the others mentioned here, Paul Mitchell is not a do-it-yourself dye to apply at home. Rather it is sold to salons and applied by professionals. As such, prices will vary wildly depending on your location, the colour type chosen, what other work you are having done and the general prices of the salon in question. The colours themselves don't have quite as exciting names as some others, but they are robust and effective and they are the number one choice for some of the best hair salons around the UK and further afield.
Lush Henna Hair Dye
Price – £14
Where to Buy – From Lush shops or their website
Example Colours – Rouge Henna, Marron Henna, Noir Henna, Brun Henna
Lush are a brand that will be well known to those who are against animal testing, and though not all their products are vegan, as they use honey or other animal products in around 5% of their products, they are a brand with a strong ethical stance on many important issues. More importantly for those wanting to colour their hair, they are 100% cruelty free and their henna hair dye is 100% vegan.
This hair dye will suit people who want to avoid the harsh chemicals that appear in many hair dyes on the market as these contain only natural ingredients. It is a little messier than some products (it's basically like smearing mud all over your hair!) and it will not be as permanent as some of the chemical options. But when it comes to keeping it natural, it is hard to beat – especially for those who want to use the same hair dye substances as the ancient Egyptians, among many others over the ages.
Naturtint
Price – £11-12
Where to Buy – Amazon, Holland and Barrett
Example Colours – Silver Grey, Terracotta Blonde, Dark Chocolate, Fire Red
Another brand with a strong emphasis on natural ingredients, Naturtint have been trying to reduce the number of chemicals in their hair products for more than two decades, and with some success too. None of their products is tested on animals and they do not contain any animal-derived ingredients, so they are fine for vegans to use. While they endeavour to include mainly natural ingredients such as quinoa, organic shea butter and even meadowfoam seed oil, they tend to include hydrogen peroxide and para-phenylenediamine (PPD) in some of their products, but only in relatively small amounts.
They offer permanent, semi-permanent and retouching colour options covering a wide range of colours and shades. They tend to focus on more traditional colours and shades than the likes of Bleach London (see above), and they offer colouring advice and a useful FAQs section on their website if you need any guidance before you buy. You can purchase their products from their website, in your local Holland and Barrett shop or in various independent hair care/cosmetics shops around the country.
Manic Panic
Price – £11-12
Where to Buy – Amazon
Example Colours – Mystic Heather, Electric Amethyst, Fuschia Shock, Blue Steel
Originating in New York City in the late 1970s, Manic Panic has grown into a well-regarded hair colouring brand that is both 100% vegan and cruelty free. They offer a wide range of semi-permanent hair colour options, as well as the Manic Panic Flash Lightning Bleach Kit (that can be used before applying your colour of choice).

If you have a look at the gallery on the Manic Panic site, you'll notice that they don't really do subtle shades. But if you are looking to make a real impact with your hair, you will surely be attracted to Manic Panic.
What Stops Hair Dye Being Vegan?
As with (almost) any product, the most obvious thing that would stop a hair dye from being suitable for vegans is if it contained any products made from animals. In many – but not all – food products, it is often relatively easy to spot ingredients that have come from animals.
This is partly because many of them are printed in bold on the list of ingredients as they are often classed as potential allergens (such as milk and its many derivatives). But also because people are more aware in general that things like gelatine and whey are animal products.
Animal-Derived Ingredients
When it comes to hair dye (and cosmetics more generally), the ingredients often include all kinds of chemicals and technical names that many people would not necessarily recognise as having derived from animals. Examples of some animal-derived ingredients that may pop up in non-vegan hair dyes include:
Carmine – Could appear using any one of many names such as natural red, carmine lake or E120, this red dye is created from crushed cochineal beetles and is definitely not vegan.
Stearic Acid – This fatty acid is often made from animal fat, though on occasion it could be produced from cocoa butter or shea butter. The problem is, lists of ingredients rarely state the source, so unless the product itself is explicitly marked as vegan, you ought to assume it has been produced from animals.
Keratin – Usually made from animal hair, this family of fibrous proteins is found in various hair products and occasionally hair dye as it is thought it can help strengthen hair.
Glycerol/Glycerine – As we explain in our article on glycerol, the substance can be made from animals or plants and – as with stearic acid – it is rarely explained on the packaging which it is. As such, unless the product is specifically marketed as vegan friendly, it's best to avoid any hair dye that contains glycerol or glycerine or E422.
Tested on Animals
Unlike ingredients, which have to be listed on all cosmetics products sold in the UK by law, products do not have to state whether or not they have been tested on animals. This being the case, it can be very difficult to ascertain such information. Obviously, if a product claims to be cruelty free (and it is certified as such by the Leaping Bunny Program, you can be confident it hasn't been tested on animals. It is unlikely a product is going to make it obvious when it has been tested on animals, of course.
But given the growing number of people turning to cruelty-free products, it would seem likely that if a manufacturer has produced a hair dye that hasn't been tested on animals, they will certainly at least mention that on the packaging as it really is something of a selling point. As such, while it is not a foolproof system, if a hair dye (or other cosmetics product) doesn't state that it is cruelty free and hasn't been tested on animals, it is probably safe to assume that it has been. We discuss more of the related issues in our article on the difference between vegan and cruelty free products.
Where to Buy Vegan Hair Dye
Vegan hair dye can be purchased from well known retailers, such as Amazon, Superdrug, Holland & Barrett and Boots, whose websites have a filter that allows you to select vegan products. It's always worth double-checking the products that appear in such searches, however, as occasionally some products appear that do not contain any animal ingredients but which might have been tested on animals (see above). For most vegans, a product that has been tested on animals or that includes ingredients that have been tested on animals would not be something they would want to purchase.
As well as the big high street stores, many independent shops, often those specialising in ethical products, will sell vegan-friendly hair dye. Also, you can usually buy vegan-friendly brands from the producers themselves. And, sometimes you can only buy vegan hair dyes from the brand's website, at least with some of the smaller brands. Clearly, it is a difficult market to break into, given the stranglehold some of the giants of the industry have, but there are some vegan-only brands that are starting to appear in the bigger shops. As these brands will shout about being cruelty free and not containing animal ingredients, it is likely that consumers will better understand that many hair dyes are tested on animals and hopefully they will make the choice to switch to vegan brands instead.
A Very Brief History of Hair Dye
People have been using hair dyes of some form for thousands of years and archaeologists believe even the Stone Age saw people dye their hair with iron oxide. Henna, turmeric and other plant-based dyes have been used over the ages, while ochre (a natural pigment found in types of clay) has also been utilised.
Naturally occurring chemicals like the aforementioned iron oxide, as well as a combination of lead oxide and calcium hydroxide, were used in ancient as hair dyes (though we can't vouch for the safety or effectiveness of such concoctions!). But it was not until the 1860s that synthetic hair dyes were developed.
William Henry Perkins
The first synthetic dye was reportedly made in 1863 by accident by a scientist called William Henry Perkins who was actually attempting to find a cure for malaria! After a bit of tweaking and the help of his chemistry professor, August Hoffman, the molecule para-phenylenediamine (PPD) was created and it became the basis of hair dyes for years to come.
Eugène Paul Louis Schueller
The first commercially viable hair dye was created by a French pharmacist and businessman called Eugène Paul Louis Schueller in 1907. He created a chemical hair dye, which he called Aureole… a name that was later changed to L'Oréal – recognise it?! The first hair dye made to be applied at home was created in 1947 by another firm that is still around today, Schwarzkopf, and as people became evermore vain, unable to accept grey hairs or indeed just fancied experimenting with their hair colour, hair dyes blossomed into a multi-billion pound a year global industry.