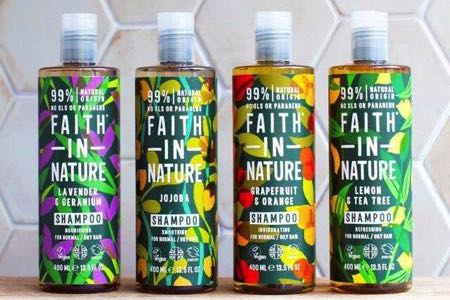 There are plenty of surprising non-vegan ingredients that sneak into everyday products, but with a little research, it is relatively easy for vegans to avoid animal products when it comes to food. Things can become a little more challenging, however, when trying to establish the vegan credentials of some everyday products, such as cosmetics and toiletries. As we will explain, this is because it is not just the addition of animal-derived ingredients that can render such products non-vegan; many of them have also been tested on animals or contain ingredients that have been tested on animals.
In this article, we will run through some of the best vegan shampoo products that are available in the UK. We will then explain where to buy vegan shampoo and then explain a little more about what can stop shampoo from being vegan and why simply looking at the ingredients contained in a product does not tell the whole story. Before we delve into how to avoid non-vegan shampoo, let's give our picks for the best vegan shampoo around at the moment.
Top Vegan Shampoos in the UK
Here are our favourite vegan-friendly shampoos, all of which are cruelty free. Note that the prices are approximate and are likely to vary and the ingredients of some products may also change. Always check with the manufacturer or the product label for the most up-to-date information, especially if you need to avoid certain ingredients due to allergies.
Faith in Nature Shampoo
Price – Approximately £5.50 for a 400ml bottle, £55 for 5 litre container
Where to Buy – TheVeganKind Supermarket; Holland and Barrett; Boots; Wholefoods Market; Oxfam Shops; Planet Organic
Fragrances/Varieties – Dragon Fruit; Lavendar and Geranium; Grapefruit and Orange; Avocado; Coconut; Fragrance Free; and more
Best For – Those seeking an established, sustainable and environmentally friendly brand with an all-round top product

Few brands have produced sustainable and ethical products for as long as Faith In Nature, who started life back in 1974. The company believes in "harnessing the power of nature without harming it in the process". Sounds nice, in theory, but what does that mean in practice? Well, for a start all of their products are cruelty free and contain only cruelty-free ingredients. They also contain only 100% natural fragrances and are vegan. Note that some of their products contain traces of palm oil, which they say are "notoriously challenging to eradicate" and which they discuss in the FAQ section of their site.
Faith In Nature also ensure their products and packaging are free from parabens and sodium lauryl sulphates (SLS). Their packaging is also 100% recycled and recyclable. With all this in mind, it's fair to say that Faith In Nature don't just talk the talk when it comes to the environment, they most certainly walk the walk. But are their products any good? Well, thankfully, yes, they are! Some natural products can lack a bit of viscosity or might not lather up well enough, but we're pleased to report no such issues with Faith In Nature shampoo. The range of fragrances is also impressive with some fairly standard options such as coconut to more exotic choices, such as dragonfruit or shea and argan, for those wanting the silkiest, smoothest hair around.
As well as the standard 400ml bottles, Faith In Nature also sell five-litre refills, and for those seeking to minimise plastic, their shampoo bars should fit the bill very nicely. Incidentally, Faith In Nature even produce a dog shampoo for those who have companion animals.
Umberto Giannini Shampoo
Price – Approximately £6-£8 for a 250ml tube/bottle
Where to Buy – TheVeganKind Supermarket; Boots; Waitrose; Ocado
Fragrances/Varieties – Grow Long Vegan Root Stimulating Shampoo; Scalp Restore Anti-Dandruff Shampoo; Thick-tastic Vegan Thickening Shampoo; Flowerology Violet & Chamomile Flower Vegan Blonde Shampoo
Best For – Those seeking products that care for their hair and scalp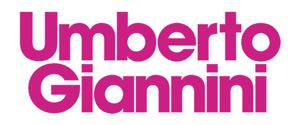 Created by award-winning British hairdresser Umberto Giannini and his partner Claire back in 1988, UG (as they call themselves) have offered various vegan and cruelty free hair care products since day one. As such, they were definitely ahead of the curve and we applaud them for being a 100% vegan business from the beginning.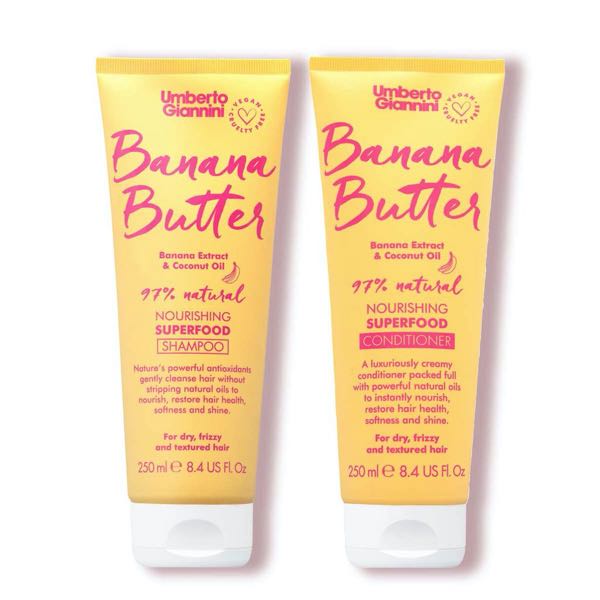 From their popular "curl jelly" to various serums, oils, shampoos, conditioners and styling products, UG can act as a one-stop shop for any vegan haircare requirements. Their shampoos are marketed more for their function than their nice-smelling "flavours", with specific options available for root stimulation, to rid the scalp of dandruff, to thicken the hair or specifically for curly hair. Among their other products, they also offer pre-wash treatments as well as conditioners.
Avalon Organics Shampoo
Price – Approximately £7 for a 325ml bottle
Where to Buy – Holland and Barrett; Amazon
Fragrances/Varieties – Lemon Clarifying Shampoo; Peppermint Strengthening Shampoo; Rosemary Volumizing Shampoo; Apple Cider Vinegar Shampoo; Tea Tree Scalp Treatment Shampoo; and more
Best For – Those seeking organic, cruelty-free shampoo products, especially for scalp problems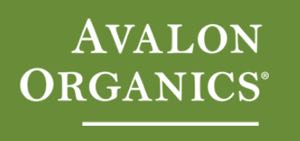 This vegan-friendly*, cruelty-free and organic brand has a good range of shampoo products (as well as conditioners, moisturisers, and other lotions and skincare products). Their shampoo is not as widely available as Faith In Nature products, but for those seeking a vegan-friendly shampoo to help deal with scalp issues, the Avalon Organics Tea Tree Scalp Treatment Shampoo could be worth a try.
It's fair to say the fragrances are not all that imaginative compared to some other brands, but many people aren't too fussed about that as long as they are sure the product (and any ingredients in that product) have not been tested on animals. In the case of Avalon, this is something they make very clear in the FAQ section of their website.
*Note that all Avalon Organics shampoos are vegan and almost all their other products too, except for some of their lip balm products that contain beeswax.
Noughty Shampoo
Price – Approximately £7 for a 250ml tube
Where To Buy – TheVeganKind Supermarket; Boots; Superdrug; Waitrose
Fragrances/Varieties – Pumped Up Shampoo; Blondie Locks Shampoo; Tough Cookie Shampoo; Frizz Magic Shampoo
Best For – Those seeking a good value, sustainable and effective shampoo, especially for frizzy or dry hair
This intriguingly named brand was founded in 2016 by two friends who wanted to create natural, plant-based hair products. With the help of an expert botanist, they have developed a wide range of products that (they say) are "97% natural". Like almost all shampoos we have encountered, there are still a fair few chemical-sounding ingredients, but there are more recognisably natural ingredients than most too.
From a vegan perspective, the brand does very well: all their products are certified by Leaping Bunny as cruelty free and by the Vegan Society as containing no animal products. They make a point of stating that none of their products contain common animal-derived ingredients such as honey, beeswax, keratin or lanolin. Though their range of fragrances isn't as wide as some brands, they are adding to it regularly and the focus is more on the quality of the product rather than on producing strong scents.
Other Notable Vegan Shampoos
Here are a few more vegan-friendly shampoo brands we feel are worth a mention.
Earth Kind – This ethically sound brand produces vegan-friendly and cruelty-free shampoo bars that are also free of plastic packaging. As such it proves a big hit with the most environmentally minded vegans out there. Their shampoo bars cost around £7 each and are available from TheVeganKind Supermarket, amongst other retailers. Varieties include Bergamot & Sage, and Tea Tree & Eucalyptus.
Ayumi – This multi-award-winning haircare, skincare and bodycare brand has a very good range of vegan-friendly and cruelty-free shampoos. Taking some of the principles from ayurvedic medicine and blending various traditional Indian ingredients allows for some sumptuous varieties including Hibiscus & Turmeric, and Argan & Sandalwood.
The Solid Bar Company – Another who specialises in shampoo bars (which, to be fair, aren't for everyone), the Solid Bar Company offer a good range of bars that are both vegan and cruelty free. Varieties include their Luxury Botanical Vegan Shampoo Bar and their 2 in 1 Frankincense Shampoo & Conditioner Bar.
Where to Buy Vegan Shampoo
Although your local supermarket is likely to have at least some vegan-friendly and (possibly) cruelty-free shampoo options, they will be on the shelves in amongst lots that are neither. As such, it can sometimes save a lot of time and label checking to shop for specific brands (like those mentioned above) and to purchase them from retailers who only sell vegan products or those who make it very clear with the labelling when products are vegan and haven't been tested on animals. Some are better than others and it can vary from branch to branch with some chain stores. But here are some retailers of vegan shampoos that you might like to consider.
TheVeganKind Supermarket

Our favourite 100% vegan food retailer also sells vegan-friendly cosmetics, toiletries and other household goods. With a mixture of the most popular vegan shampoos (such as those from Faith In Nature, Noughty, and Umberton Giannini) and less well-known brands (such as K9 Organics or Greenfrog), this well-run and ethically minded retailer will certainly have something that appeals. And, unlike most other retailers, you won't need to constantly check the labels as all of their products are vegan.
Holland & Barrett
Many vegans visit Holland and Barrett for vegan-friendly vitamins or even vegan protein powders, and if you happen to be in there, it's quite easy to pick up vegan shampoo and other vegan products. They are usually well labelled (both as vegan and cruelty free, where applicable). As well as some of the well-known brands mentioned above, H&B also regularly stock some lesser-known brands, including some shampoo bars. Of course, unlike TheVeganKind Supermarket, Holland and Barrett sell lots of products that are not vegan, so do be careful when selecting your products there.
Boots
Given how many products they sell that are neither vegan nor cruelty free, some vegans would no doubt prefer to give them a miss and instead give their cash to businesses that sell exclusively vegan products. On the other hand, the convenience and variety offered by Boots will no doubt appeal to many. And though vegan products are often intermingled with non-vegan products on the shelves, if you know the exact shampoo or product you are seeking, Boots can certainly come in handy.
Amazon
You can get most things from Amazon. Whether you want to fund them over an independent or vegan-friendly retailer is down to you, of course. There is no disputing they make things convenient though.
Supermarkets
As mentioned above, supermarkets will often have vegan shampoo, but occasionally they might be marketed as being vegan without necessarily being cruelty free, so do your homework on anything you find on supermarket shelves.
Local Independent Shops
Many people like to buy local and if you are lucky enough to have an independent retailer in your neck of the woods that stocks good quality vegan shampoo, then this a great option. Not only will such purchases support local businesses, it is likely that such businesses will have a smaller environmental footprint as they would probably not rely on large distribution networks.
Obviously, each business is different, but if you have local companies that are run ethically and sustainably, pay them a visit. It is likely the staff will be more clued up on vegan and ethical issues too, so should be able to help with any queries you might have.
What Stops Shampoo Being Vegan?
As we discuss in our article on the difference between vegan and cruelty free products, many vegans will only buy products that are both vegan and cruelty free; that is to say, products that contain no ingredients made from animals and that have not been tested on animals. Essentially, for the majority of vegans, if a product has been tested on animals it isn't vegan at all and they will certainly give it a miss. The problem arises, however, because some shampoo products are marketed as "vegan" but they might not necessarily qualify as being cruelty free.
An example of such a product is the Herbal Essences Vegan Shampoo. This brand is owned by Proctor & Gamble, a company that own a massive array of consumer products, some of which are tested on animals. So, while Herbal Essences itself appears not to be tested on animals, the profits made from it will go to a company that does test on animals.
Of course, some vegans will not be overly concerned by this, just as some vegans would happily buy vegan fast food from the likes of Burger King or McDonald's despite their profiting from the sale of dead animals. And, when it comes to the ethics of veganism, each person has to define their own lines in the sand.
Animal-Derived Ingredients in Shampoo
Here are some of the animal-derived ingredients that pop up in shampoos, conditioners and other hair products that render them non-vegan. Note that sometimes a plant alternative can be used for the animal-derived version and this is not always specified on labels. Also note that this is not an exhaustive list, but covers some of the main culprits regularly found in shampoo.
Honey – As we discuss in our Is Honey Vegan?, it isn't. This is because of the possibility (or probability) of harm being caused to the bees as well as the definite exploitation of the animals when taking their honey (or related substances).
Beeswax – See honey above.
Bee pollen – See honey above.
Amino acids – These are sometimes added to shampoo and although they can derive from plants, they tend to come from animal sources (unless stated otherwise).
Allantoin – Although it can be produced from the comfrey plant, in practice it is generally produced from the urine of animals. Just what everyone wants on their hair and body, right? Used in various toiletries, allantoin has a moisturising effect so is sometimes found in shampoos that aim to treat a dry scalp.
Biotin – Often cited in shampoo adverts as "vitamin B factor", biotin is often derived from animals, though there are ways to synthesise it without the use of animal products, but unless the product in question is labelled vegan, we would have our doubts.
Carmine – A red dye that is used in some shampoo products, carmine goes by many names including cochineal, carminic acid and even "natural red 4". The problem – from a vegan point of view – is that it is made from crushed insects. It is also added to various foods, incidentally, where it tends to be mentioned in the ingredients as E120 (see our article on Which E Numbers Are Vegan?).
Egg Protein – Used in some shampoos (and other toiletries and cosmetics), this would render the product in question non-vegan as eggs are not vegan, and that even goes for free range eggs, "happy" eggs, organic eggs … all eggs.
Gelatine – Used as a thickening agent in some shampoos, gelatine is produced from animal tendons, skin and bones and is definitely not vegan.
Lanolin – Obtained from sheep's wool, lanolin is used in shampoo and many other haircare and skincare products.
Guanine – Also known as "pearl essence", this is generally obtained from fish scales and, you've guessed it, is not vegan.
Keratin – Ground up animals parts (hooves, hair, quills and so on) are used to obtain this protein that is often added to shampoo and other hair products.
Panthenol – Also known as "provitamin B5" on haircare adverts, this can be obtained from animal, plant or synthetic sources, and it is rarely specified which.
Placenta – One of the more disgusting animal products used, this is talking about products derived from the uterus or afterbirth of slaughtered animals and is apparently used in shampoos and skin creams!
Products or Ingredients Tested on Animals
Knowing exactly which products have been tested on animals can be a difficult thing to work out. This is partly because companies are hardly likely to advertise the fact. But also, there is a belief among some consumers that products sold in the UK or EU are animal-test free.
The problem is, according to PETA, that some testing is still being carried out in China for products sold in the UK and EU. In addition, the European Chemicals Agency (ECHA) also requires animal testing for chemicals that are used exclusively in cosmetics. This means that some manufacturers have added small print to their "cruelty free" claims as they state their products are not tested on animals but with some kind of caveat such as "unless legally required to do so".
Products that display the Leaping Bunny logo are certified as cruelty free. This shows that the company that makes them complies with various criteria to ensure they are free from animal testing, including during all stages of product development.
Environmentally Damaging Ingredients
Although people come to veganism for all kinds of reasons, there has been an increase in the number of people being attracted by the environmental reasons to go vegan. It stands to reason that environmental destruction will by its nature cause harm and death to animals (human and non-human alike) and so it also stands to reason that veganism should shun any products that are shown to do significant environmental damage.
Unfortunately, many shampoos on the market in the UK and elsewhere have ingredients lists that read like an A-level chemistry experiment. Even shampoo that markets itself as "natural" can be packed full of various chemicals. For example, the Herbal Essences "vegan" shampoo we mentioned earlier in the article has the following ingredients:
Ingredients in Herbal Essences "Vegan" Shampoo
Aqua, Sodium Lauryl Sulfate, Sodium Laureth Sulfate, Cocamidopropyl Betaine, Glycol Distearate, Dimethicone, Sodium Citrate, Cocamide MEA, Sodium Xylenesulfonate, Parfum, Citric Acid, Sodium Benzoate, Sodium Chloride, Guar Hydroxypropyltrimonium Chloride, Glycerin, Tetrasodium EDTA, Polyquaternium-6, Sodium Hydroxide, Benzyl Benzoate, Hexyl Cinnamal, Limonene, Histidine, Alpha-Isomethyl Ionone, Coumarin, Butylene Glycol, Magnesium Nitrate, Ecklonia Radiata Extract, Aloe Barbadensis Leaf Juice, Argania Spinosa Kernel Oil, Alcohol Denatured, Methylchloroisothiazolinone, Magnesium Chloride, Methylisothiazolinone
Of course, just because something has a chemical-sounding name, it doesn't mean that it is harmful to the environment or indeed to the person using the shampoo. Sodium chloride is, after all, just table salt. But when you consider the likes of sodium lauryl sulfate (commonly known as SLS), you have a substance that has been linked to skin and eye irritation and the potential for environmental damage, though the evidence is rather sketchy as to whether it occurs in high enough concentrations in household products to do real harm.
Consequences of the Chemicals in Shampoo on the Environment
Despite there being a lack of evidence to show the links between the many and varied chemicals in shampoo (and other products) and environmental damage, there are some indications such links exist. For instance, the US Environmental Protection Agency has noted the presence of "contaminants of emerging concern" (that have originated in personal care products including shampoo) in surface water. The fear is that the presence of such chemicals could have tangible effects on aquatic life as they are thought to "cause significant reproductive effects at very low levels of exposure", which could have lasting consequences.
That is not to say vegan shampoos do not contain any chemicals as almost all do. But the choices made by the more ethically minded producers tend to be to include only chemicals that are shown to do no real harm to the environment or indeed to the person washing their hair in the product.
Aside from the potential consequences of the chemicals in shampoo, there is the issue of the packaging, especially when it is plastic. Although many of those brands mentioned above use both recycled and recyclable packaging, there is still a "footprint" left by them. One way to reduce the environmental impact of your shampoo's packaging is to opt for brands that offer refills, especially closed-loop refills (whereby the companies take away your empty containers when you purchase a new one so they can reuse them). There are a growing number of ethically-minded refill companies popping up around the country and it makes sense to use one local to you to further reduce any environmental impact (for example, from delivery vans).