Whether you're seeking shoes in which to dance the night away or a pair to help you follow in the footsteps of the Proclaimers, there has never been a better time to choose vegan shoes. With so many different types of shoes available and indeed such a vast range of tastes, it is impossible for us to suggest which vegan shoes are "the best". But in this article, we will at least shine a light on some of the top vegan shoe brands out there. We'll also give a brief outline of the materials that are used to make shoes that are certainly not vegan (in other words, what it is that makes most shoes non-vegan).
Note that we'll focus here on shoes such as those worn for work, weddings, funerals, nights out and so on, and we'll have a separate article covering
vegan trainers
and indeed vegan sports equipment and clothing in general.
Best Vegan Shoes in the UK
Cutting to the chase, here we'll go through some of the top vegan shoe brands available in the UK. We're highlighting mainly those brands that are fully vegan rather than those who just have a token vegan shoe option among their mainly non-vegan shoe range.
Ethical Wares
Price Range – Most pairs of shoes fall into the range of £50 to £110
Example Styles – Wide range of styles and vegan-friendly materials
Having started way back in the early 1990s, Ethical Wares (or ethical WARES, as they like to write it) have established themselves as one of the leading vegan shoe brands in the UK. They have expanded their products to include all kinds of others things too, including various types of clothing accessories and lifestyle products, including stationery and even Tibetan incense.
They have a wide range of shoe types available for both men and women, from slippers to dance shoes to walking boots and safety footwear. They also have more standard work-style shoes that mostly look like leather (but which are obviously made from vegan-friendly materials). Their Vegan Derby Boots, priced around the £100 mark, have proved very popular and come in black, patent black, green or purple.
Beyond Skin
Price Range – Most pairs of shoes fall into the range of £65 to £95
Example Styles – Massive range of styles including flats, sandals, loafers and heels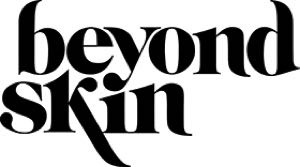 Established in 2001, Beyond Skin is an ethical, vegan footwear company that incorporates English design with Spanish production using Italian materials, so there is a decidedly European feel to their organisation. They have a wide range of styles and materials from casual espadrilles to fancy bridal stilettos. They have plenty of options for those seeking brightly coloured, fun flats or sandals while also offering lots of more formal footwear.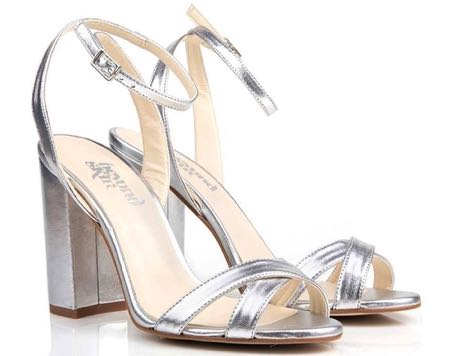 For those seeking options that resemble real leather or suede, there is a wide choice, with their vegan-friendly faux suede boots standing out as excellent value (at £95 a pair at the time of writing) and being pretty stylish too. For something even more eye-catching, their snake-effect knee-high boots are well worth checking out (and of course, no snakes were harmed to make them!).
Freerangers
Price Range – Most pairs range from around £50 to £130
Example Styles – Solid, well-made shoes, boots and sandals that are built to last and look great
Although they don't have as extensive a range of vegan shoes as some featured here, Freerangers still have plenty of ethically made vegan shoes and boots to choose from. Some of the designs might appear a little less refined than some offered by rivals, but we are fond of the clean lines and robust feel of the products. They are handmade to order in their workshop in the UK and there is no questioning the quality of the finished articles. We particularly like their Explorer sandals (which have a Roman gladiator look to them) and the fun-looking Connie Shoes.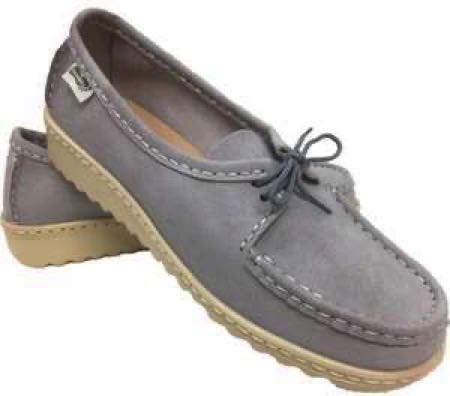 As well as shoes, Freerangers also produce various other vegan-friendly items including belts, handbags, satchels and even sporrans! They also offer a full refurbishing service for any worn-out shoes or boots you've previously purchased from Freerangers. Not only is this particularly useful, it is also great for the environment.
Vegetarian Shoes
Price Range – Most pairs are available from around £60 to around £120
Example Styles – Lots of causal and smart shoes and boots though not so many options when it comes to heels; great range of winter boots for men and women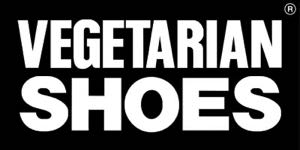 Vegetarian Shoes have been around since 1990 and, despite being called Vegetarian rather than Vegan Shoes, all their products are vegan friendly (they just didn't think veganism was that big a thing back in 1990!). Using a wide range of vegan-friendly materials (see examples below), Vegetarian Shoes provides a wide choice when it comes to vegan-friendly shoes, sandals and boots for men and women.
We think they particularly come into their own when it comes to their boots, with snug winterwear, classy "going out" boots and even robust-looking walking boots. They also have plenty of accessories available with various belts, satchels and wallets made from vegan alternatives to leather. We particularly like the belt made from Vegetan Microfibre with silver studs spelling out the word "VEGAN" – just in case anyone thought it was real leather.
Amazon
Price Range – Shoes to suit most price ranges from around £40 upwards
Example Styles – Everything from slippers and flats to fancy going out shoes
As with almost any product these days, sometimes the easiest option is to turn to Amazon. Searching for "vegan shoes" brings up loads of options, so it makes sense to refine your search somewhat. As well as many independent footwear brands, Amazon also sell vegan shoes made as special editions by more established brands that mainly sell non-vegan options including Vegan Dr Marten's and vegan-friendly shoes from Clarks and others.
What Stops Shoes Being Vegan?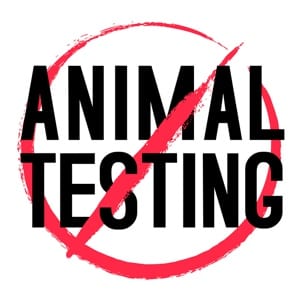 With any product, the thing that is most likely to stop them being vegan is if they are made from materials or substances that derive from animals. When it comes to shoes, the most obvious culprits on this front are leather and suede. Just in case you were not aware (and we are sure you are), neither leather nor suede are vegan as they are made from the skins of animals. And, a lot of different animals are used to create the leather people buy as shoes, handbags and various other consumer products. As well as cows, animals like pigs, goats, ostriches, kangaroos and even dogs have been used to produce leather for humans to use as they see fit.
Clearly, any shoes made from leather or suede cannot be vegan. Though some new vegans will still hang onto an old pair of leather shoes until they wear out rather than simply throw them away (as it could be argued that doing that would be unnecessarily wasteful and hence environmentally destructive). Another thing that is less obvious that makes many shoes non-vegan is glue. This is often animal-based and many shoes use some form of glue.
Using Materials That Have Been Tested on Animals
Some materials used to make shoes might not derive from animals directly, but it is possible they could have been tested on animals. We're thinking here about things like adhesives or dyeing agents. Although there is a difference between vegan and cruelty free products, it is a subtle one. Indeed many vegans, especially those who are vegan for ethical reasons, will not go near any products that have been tested on animals or that include any materials or substances that have been tested on animals.
It can be quite difficult to ascertain whether a particular shoe manufacturer has used glue or some other substance that was once tested on animals. The best way to avoid shoes that might contain such things would be to opt for shoes that are specifically marked as vegan friendly, especially when they are produced by companies that only make vegan products (as they are generally more likely to double-check the background for all the products they use in the manufacturing process).
What Are Vegan Shoes Made From?
Thankfully, there are many vegan alternatives to leather and suede, and these come from all kinds of materials both plant-based and synthetic. Not only are these vegan-friendly leather and suede options better for animals, they are also – generally speaking – far better for the environment too in terms of carbon dioxide emissions, water usage and chemical pollution.
As well as ethical vegans, those people who have arrived at veganism for environmental reasons should also be convinced. Here we'll briefly run through some of the main vegan alternatives to standard leather and suede and other materials that are not like leather as such but which can be used to make shoes:
Cork Leather – One of the most environmentally friendly alternatives to leather, cork leather looks and feels nice and is very durable. What's not to love?
Fungus Leather – Leather alternatives have been developed from various fungus/mushroom varieties in recent years and it has proved both versatile and environmentally friendly.
Microfibre – This is something of a catch-all phrase that covers a range of cloth-like materials and often different materials blended together. Microfibres can include either natural or synthetic fibres or a combination of the two, with cotton, polyamide and polyurethane being common examples.
Cotton – One of the most common natural fibres used for clothing, this plant-based material can also be used to make shoes often in canvas-style materials.
Hemp – Another natural plant-based material that is durable and versatile, hemp-based materials can be used to make all kinds of products including shoes.
Gore-Tex – This windproof, waterproof membrane is particularly good for hiking shoes and similar, and we'll explore this in more detail in the article on trainers and outdoor pursuits footwear.
Rubber – Natural rubber comes from the rubber tree and is a brilliant plant-based material from which to make the soles of shoes, among other parts. It can also be used as an alternative to leather for the uppers of shoes.
Polyurethane – Also known as PU, this synthetic material is very versatile and can be shaped or moulded into various shapes and thicknesses making it a useful option for shoemakers who want to avoid leather.
Recycled Bottles/Plastics – Though synthetic materials are often rightfully criticised for not being great for the environment, using recycled polyethylene terephthalate (or PET) from used bottles can at least stop a lot of plastic from going to landfill, which has to be a good thing – especially if you get a nice new pair of shoes out of it!
There are various other plant-based materials either under development or that are just starting to be used for shoes (such as pineapple leather, cactus leather and even leather made from coffee!) and we fully expect more vegan-friendly options to appear before long.