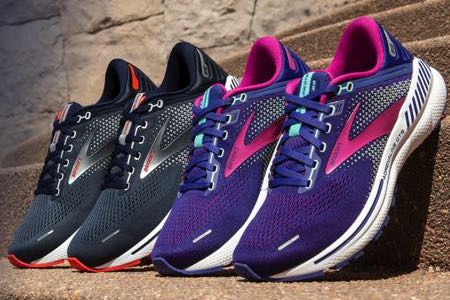 Whether you want a pair of trainers because you want to run the next London Marathon or you just want to look good, if you're vegan, you'll need to do a little research. Some trainers (and trainer brands) are better than others when it comes to explaining what materials and manufacturing processes they use. And some are either completely vegan or actively attempting to move towards vegan-friendly products.
In this article, we'll outline some of the top vegan trainer brands and retailers in the UK and those who at least make an effort to accommodate people who want to buy such trainers and running shoes. We'll also explain what it is that makes many trainers non-vegan and what materials are used in vegan-friendly trainers. Note that we'll cover both trainers designed for running on roads and trails and indeed for wearing when partaking in other sports, and we'll also look at trainers that are designed more with fashion and style in mind. If you are seeking more formal footwear, check out our article on the best vegan shoes, which covers work shoes and "going out" shoes.
Best Vegan Trainers & Running Shoes in the UK
More people than ever are running regularly in the UK, from a "couch to 5km" training programme to their local park runs, to big, organised half or full marathons, there is no doubt that many people have the running bug. And, of course, trainers are the casual footwear of choice for people of all ages all over the world, even if the only running they do is the bath!
Brooks
Price Range – £60 to £200
Best For – Serious runners who want serious running shoes
When it comes to running shoes that are both stylish and reliable, you can't go far wrong with Brooks. The brand of choice for many recreational, amateur and professional distance runners they are highly, and widely, regarded. And the good news for vegans is that almost all their trainers and running shoes are vegan-friendly (the exception is their leather walking shoes).
They have specialist shoes designed for running on roads or trails and they also have a few pairs of spikes for track runners. They put a lot of emphasis on research and technology and are constantly innovating to improve their shoes (nitrogen-infused cushioning or carbon fibre propulsion plate, anyone?!). They also have different styles of shoes depending on your running gait.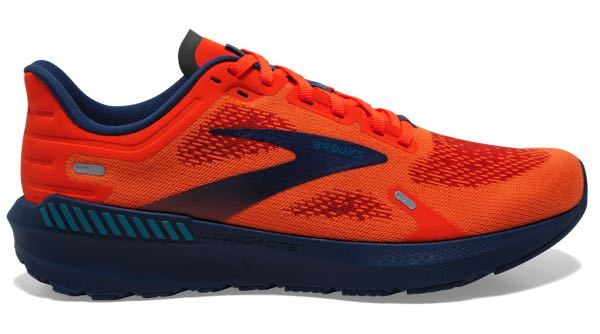 Ethletic
Price Range – £60 to £100
Best For – The ethically minded consumer seeking stylish and environmentally friendly trainers
Using only natural, renewable materials for their products (such as sustainably farmed natural rubber and organic cotton), Ethletic also has a fairtrade supply and production chain that ensures neither workers nor the environment is exploited. They actually started life in 1998 by creating what they describe as the "first fairly manufactured soccer ball in the world", then by 2004 they had developed the first sneaker in the world that had earned the Fairtrade seal.
Since then they've expanded their range of sneakers and trainers and though they don't have as many styles as some producers, they certainly have plenty of karma points. We are particularly fond of the Fair Hiro Sneaker that comes in various colours and also the particularly cheerful Kaleidoscope Sunset Lo Cut Trainer. Knowing that the people who made your trainers are getting treated fairly and paid a decent wage means those who purchase Ethletic's products can stride along with their heads held high.
Vegetarian Shoes
Price Range – £35 to £90
Best For – Vegans seeking stylish but good value casual shoes and trainers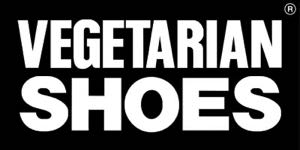 With more than 30 years of producing vegan-friendly shoes behind them, Vegetarian Shoes are one of the first ports of call for vegans seeking any kind of footwear. As mentioned in our article on vegan shoes, the products sold by Vegetarian Shoes are 100% vegan (they just called themselves Vegetarian Shoes because when they started, veganism wasn't really too mainstream).
Made from a wide variety of materials, many of which are made from plants (such as hemp, cork or pineapple), a lot of the designs are similar to the skater shoes made by Vans, though there is a degree of variation of styles. We like the Veg Supreme Hemp Hi Tops and the hemp/cork Vegan Runners.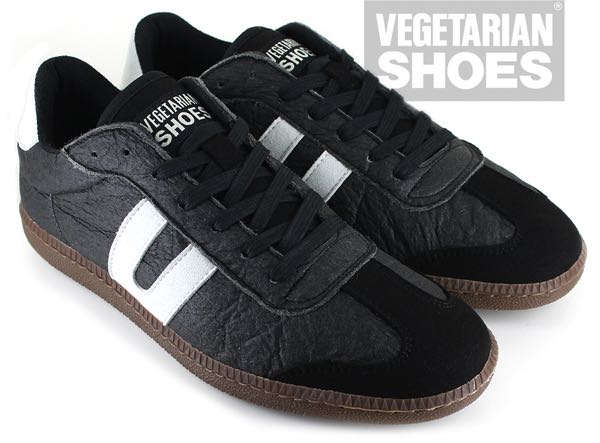 Vivobarefoot
Price Range – £100 to £130
Best For – Vegans seeking minimalist and stylish designs along with unparalleled comfort

Founded in 2012, this minimalist footwear company produces a wide variety of stylish and comfortable footwear for running and other outdoor activities. Though not all their products are vegan friendly, they have a handful of vegan trainers that are lightweight, flexible and usually made using recycled materials. They are not the cheapest footwear brand around (especially considering that their minimalist designs use less material than many others!), but for those seeking to get as close to bare feet while still protecting their soles, these could be a decent option for you.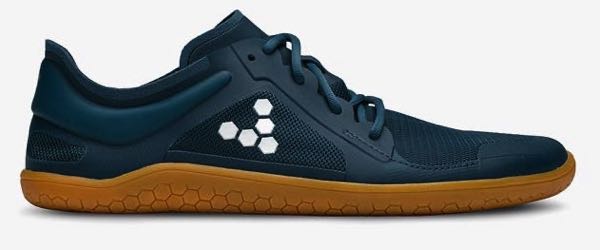 Merrell
Price Range – £60 to £200
Best For – Vegans who love the great outdoors: hikers, trail runners and explorers
Footwear producer Merrell has been around since 1981 and their products are focused on encouraging people to get into the great outdoors. From hiking and walking boots to trainers for trails and fell running, Merrell have a wide variety of well-made and sturdy footwear available. Note that quite a few of their shoes are made from leather and so will not be suitable for vegans. But – unlike a lot of footwear companies – they also produce a good number of vegan-friendly trainers and boots that are good for all kinds of terrain from roads to rocks to ice.
Being designed for many terrains and all weathers, many of Merrell's footwear utilises the breathability and waterproof properties of Gore-Tex (which is vegan friendly, as we mention below). And even though most of the footwear they produce is extremely practical, it doesn't mean it doesn't look good too. Some of the trail boots and mid boots are surprisingly light and allow a good amount of agility while retaining a reassuring sturdiness, while the trainers and running shoes are particularly comfortable while moving at pace. Available from Amazon and a wide range of high street retailers, always check the label to ensure you're opting for one of their vegan-friendly pairs.
Schuh
Price Range – £25 to £100
Best For – Shoppers who fancy browsing and perhaps purchasing a new pair of vegan trainers on a whim
Scottish shoe retailer Schuh have expanded across the UK and beyond since they began trading all the way back in 1981, and though they sell plenty of shoes made from leather, they are beginning to include a growing number of vegan-friendly trainers and other shoes on their shelves. Quite often these will be vegan special editions from trainer brands who also make plenty of non-vegan trainers (such as the Adidas Superstar Vegan Trainers).
But they have also been producing vegan trainers under their own brand, including the rather nice Khaki Win Cordura Trainers. Although there are more non-vegan trainers than vegan ones at present, we think the balance is shifting so we fully expect to see more trainers that are entirely free of animal products in the coming months and years.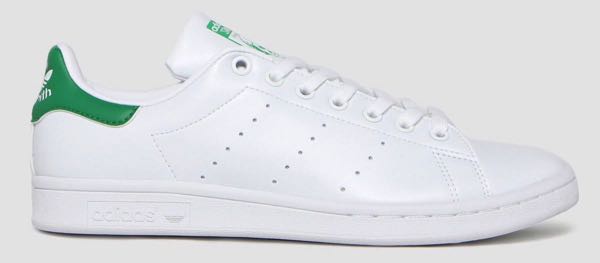 Mizuno
Price Range – £45 to £210
Best For – Runners and players of other sports such as tennis, football, hockey or volleyball
Founded by brothers Rihachi and Rizo Mizuno in Japan, way back in 1906, the company has grown into one of the world's leading brands of running shoes. And the good news for vegans is that they do not use any animal-derived products in any of the shoes they sell in the UK, and that includes dyes and glues as well as more obvious culprits like leather or suede.
As well as a massive array of running shoes, Mizuno also produce trainers that are specialised for certain other sports such as tennis, hockey, volleyball and even korfball. They also produce studded football and rugby boots and spiked golf shoes that are favoured by plenty of professionals around the world. Their years of experience in designing and producing sports trainers and other sporting equipment allow them to make products that are very much fit for purpose. And many of their footwear options also look very nice too, with slick lines and tasteful colour schemes.
Amazon
Price Range – full spectrum of budgets catered for
Best For – Those looking for a quick replacement pair of trainers
Obviously Amazon is not ideal for trainer shopping if you want to try said trainers on before buying them. But if you have tried a pair on at a bricks-and-mortar shop and you know the size, brand and style you want, Amazon can often be a great place to pick up a bargain (for those unconcerned about whether this is really fair on high street retailers!). They have also started offering a "try before you buy" deal for Prime members on many of the trainers (and other products) they sell, which could prove handy.
Amazon stock a wide range of vegan trainers from recognisable brands including Reebok, Superdry, Skechers and New Balance. Given how wide their offering, there is something for everyone, no matter how big or small their budget.

What Stops Trainers & Running Shoes Being Vegan?
In a world as crazy as this, it should come as no surprise that products and substances that derive from animals (or that have been tested on them) make their way into almost everything. Sadly this is true for trainers and running shoes. This is despite the fact that most trainers are made from synthetic materials (as opposed to leather or suede, which are decidedly not vegan).
Leather, Glue & Animal Testing
This is partly because some apparently synthetic materials have been blended with leather. But also some of the glues and dyes used by some manufacturers of trainers either come from animals (such as when animal bones are used for glue) or have been tested on animals. Most vegans will try to avoid any products that have been tested on animals (as long as they know about it!) and opting for products that are specifically marked and certified as cruelty free can help solve this problem.
Human Exploitation
There is also the thorny issue of ethics. There is a possibility that some trainers are made in less-than-ethical-conditions in various countries around the world. During the manufacture of such footwear, it is very possible humans are exploited and many vegans would not be happy to support companies who exploit humans, as they wouldn't want to support companies that exploited non-human animals. As such, checking out the ethics of a company is always worthwhile.
What Are Vegan Trainers Made From?
Broadly speaking, the vegan-friendly materials used to make trainers, running shoes and shoes for other sports can be split into two categories: natural and synthetic. There is a third category of blended materials that mixes one or more natural materials with one or more synthetic materials, but here we'll outline the main materials used based in the main two categories.
Natural Materials
Although there are many vegan alternatives to leather and suede made from plants (such as cork leather, pineapple leather and even "leather" made from fungi), a lot of trainers are produced from more traditional natural materials such as cotton and rubber. Linen (from the flax plant) and hemp are also natural plant-based materials that are very sustainable and also hard-wearing, both of which would appeal to those who were drawn towards veganism for environmental reasons.
Synthetic Materials
When we talk of synthetic materials we are referring to those that are produced by humans as opposed to those that are literally grown on trees or otherwise occur naturally. Many of these materials are produced from certain fractions of crude oil, usually with various chemicals added and various chemical processes applied.
Materials such as polyester and polyurethane and nylon are examples of synthetic fibres that are commonly used in trainers and other footwear. Gore-Tex (which is made from stretched polytetrafluoroethylene) is a more specialised synthetic material that is used in a lot of high-end outdoor footwear.
Increasingly aware of the environmental impact of plastics in general terms, many footwear producers are turning to recycled plastic (often from used drink bottles) to make their trainers. This saves the bottles going to landfill or to be discarded into the oceans and can often produce trainers that will last for years as many of the materials in question are extremely durable.
Vegan Trainers & Running Shoes: Conclusions
Although we have just given something of a snapshot of the many available vegan-friendly trainers and running shoes (and indeed shoes for outdoor pursuits and various other sports), hopefully you will see there is plenty of choice. And, although some of the biggest footwear brands in the world are yet to commit to ditching animal products completely, many are at least producing specifically vegan versions of some of their trainers, which is a step in the right direction.
For many ethical shoppers out there, there is a strong and growing desire for footwear that is both environmentally friendly and that doesn't involve the exploitation of either workers or animals. Given that businesses will always attempt to tap into such markets, we anticipate the number and variety of vegan-friendly trainers will increase rapidly in the coming decade, with major brands sure to enter the market more widely.