Prep Time: 5 min
Cooking Time: N/A
Serves: 4
Difficulty: Easy
Vegan parmesan is perhaps the easiest vegan substitute recipe out there and so if you want to pack some serious flavour into a dish, check it out.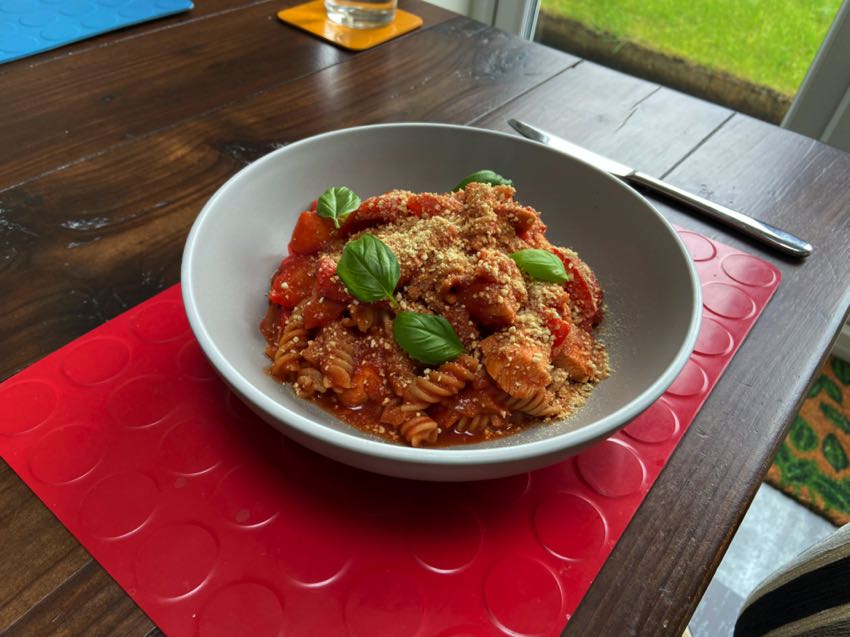 Ingredients
This is a quick and easy way to offer a healthier alternative to dairy parmesan and is even perfect for non-vegans who have realised they don't have any of the traditional hard cheese in the fridge. It takes virtually zero effort, no cooking and is ready from scratch in just a few minutes.
The bulk of the "parmesan" is cashew nuts and nutritional yeast, both vegan superfoods and excellent sources of vegan protein. Indeed the yeast, with 47g of protein per 100g, is comparable to some vegan protein powders!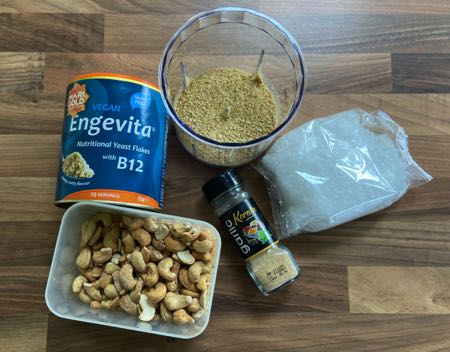 35g of raw (or roasted) cashew nuts
1 tablespoon of nutritional yeast
1.5g (around a quarter of a teaspoon) salt
1.5g (around a quarter of a teaspoon) garlic powder
Method
Okay, brace yourselves for a tough day of cooking. Then forget about that, set aside five minutes and knock up this brilliant vegan parmesan! Just put all the ingredients into a small blender and pulse until it forms a fine powder. If you want you can leave some bigger chunks for texture but just be careful not to over-blitz the mixture as the oils may start to come out of the nuts, giving you more of a consistency of butter or paste. And that. Is. It.
You can be flexible with the recipe, adding more garlic, salt or yeast to create a punchier parmesan, whilst you can also add other herbs and spices if you want to get really creative. We love this on all of our favourite vegan pasta dishes whilst it is also great on potatoes. It won't melt, of course, but it lends the salty tang of parmesan to just about any dish you want, including the classic Italian sauce, pesto. Buon appetite!
A Great Nutritional Source
In truth, this one is not going to win any Italian food awards and it isn't something you can enjoy on a cracker with a nice glass of vegan wine. Having said that, it packs a delicious, tangy, umami hit and will give any pasta dish another layer of flavour. It is also versatile and can be used with far more than just pasta. In addition, it is easy to make and has many nutritional benefits:
Good dose of fibre and protein
Healthy fats
Offers range of vitamins minerals including B12 and zinc