When high street bakery chain, Greggs, launched a vegan sausage roll in January 2019 few people – least of all the firm's own accountants – accurately predicted the positive impact it would have. But the PR surrounding the launch of the product, both positive and negative (by everyone's least favourite vegan-hater Piers Morgan, among others), sent the Greggs profits skywards.
In this article, we'll give the details of the vegan-friendly products that are available at Greggs. As we will see, there is more to Greggs' plant-based offering than just their groundbreaking, iconic (and pretty darn tasty) Vegan Sausage Roll.
Note that many of the Greggs products use palm oil in their recipes. This will be a concern for some vegans, especially those who came to veganism for environmental reasons. But in their defence, Greggs state that they "only ever use 100% sustainable Palm Oil ingredients in our food and drinks and we're proud members of the Roundtable on Sustainable Palm Oil (RSPO)". That will be good enough for some, perhaps not others. Where you draw that particular line is, of course, up to you.
Vegan Food Offered at Greggs
As mentioned, Greggs have the now rather famous Vegan Sausage roll. But they've plenty more besides and there's more on the horizon for fans of their plant-based offerings.
Vegan Sausage Roll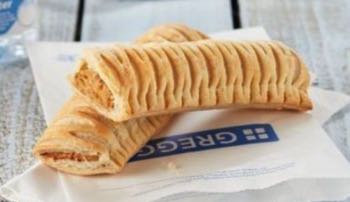 We suspect that most people, if they were being honest, would say they found the Quorn-based (not all Quorn products are vegan but some are) Vegan Sausage Roll from Greggs to taste at least as nice as the meat version. Unless you are Piers Morgan, of course (see video below).
It certainly caused a stir when it was launched in 2019 and it led to Greggs upgrading their profit expectations three times in three months after it launched! Available on high streets and service stations up and down the land, this is seen by many as an excellent vegan-friendly snack/meal/hangover cure.
Vegan Steak Bake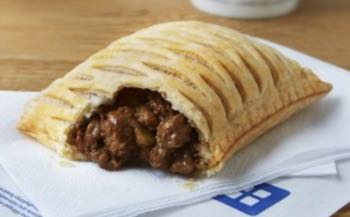 After the success of the Vegan Sausage Roll, Greggs launched the Vegan Steak Bake to coincide with Veganuary in 2020. It proved to be another hit with both vegans and non-vegans.
Similar to their popular meat-based steak bake, this version is made with Quorn instead of meat and is well worth checking out if you haven't already.
Vegan Sausage Breakfast Roll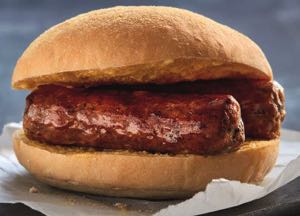 A new product for 2021, the vegan-friendly sausage breakfast roll will be trialled in a "small number of shops" before being rolled out to more outlets later in the year. As with the vegan sausage rolls and vegan steak bakes, Greggs have utilised Quorn as the key meat alternative here and though we think there are better vegan sausages out there, we think this will be a hit with vegans and non-vegans alike.
Vegan Ham & CheeZe Baguette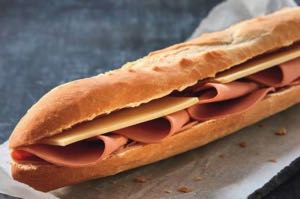 As with the vegan sausage rolls, the vegan ham and "cheeze" baguette will be trialled in a few shops before (hopefully!) being given a much wider launch later. Again, Quorn is being used for the ham. We haven't got the info on where the vegan cheeze comes from and we'll be eager to sample it in due course in the hope that it is one of the nicer options.
Southern Fried Potato Wedges & Sharing Box
If you want something to accompany your Vegan Sausage Roll or Vegan Steak Bake, how about a portion of vegan-friendly Southern Fried Potato Wedges? There's nothing particularly special about them, but they are flavoursome enough and, crucially, fine for vegans to consume.
Hash Browns
There's generally no reason hash browns need not be vegan, and thankfully, Greggs have ensured they've kept things simple – and vegan – with their hash browns.
Sweet Mince Pies
As we detail in our Vegan Mince Pies article, Greggs have produced a tasty and very good value vegan-friendly mince pie that goes very well with you vegan mulled wine over the festive period.
Glazed Ring Doughnut
As we outline in our Are Doughnuts Vegan? article, many – including Krispy Kreme – are not. Thankfully, the Glazed Ring Doughnuts from Greggs are indeed fine for vegans.
Hot Cross Buns
There many things that can stop hot cross buns from being vegan. But Greggs are more forward-thinking than most by excluding milk, butter and eggs from their buns to ensure they are fine for vegans to eat at Easter.
Greggs Vegan Food – Nutritional Values
Here we give you the nutritional data for three of the most popular vegan options at Greggs plus the non-vegan meat sausage roll (for comparison purposes).
| Typical Values (Per portion) | Vegan Sausage Roll | Vegan Steak Bake | Glazed Ring Doughnut | Sausage Roll (Non Vegan) |
| --- | --- | --- | --- | --- |
| Energy kJ | 1286 | 1566 | 822 | 1367 |
| Energy kcal | 309 | 375 | 195 | 329 |
| Fat g | 18 | 23 | 7.1 | 22 |
| Saturates g | 8.7 | 11 | 2.8 | 12 |
| Carbohydrate g | 23 | 33 | 29 | 24 |
| Sugars g | 1.0 | 1.3 | 13 | 0 |
| Protein g | 12 | 8.8 | 2.9 | 9.3 |
| Salt g | 1.9 | 1.9 | 0.46 | 1.6 |
It is interesting to note that the nutritional stats of the Vegan Sausage Roll and the standard meat Sausage roll are similar but that the vegan option has less saturated fat and more protein.
This is just one example of vegan protein being readily available to those on a plant-based diet. As with most food we've featured when covering fast-food chains and restaurants, these could not be described as particularly healthy options given the relatively high fat content.
A Brief History of Greggs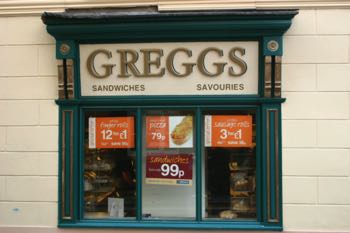 Greggs has a long history and pre-dates many high street food outlets, including burger behemoth McDonald's. It began life way back in the 1930s when Newcastle-born, John Gregg, acquired a van and took over the family egg and yeast delivery business. He added bread and confectionery to the offering and expanded the rounds to cover surrounding areas. In 1951, the very first Greggs bakery opened for business in Gosforth, a Newcastle suburb, which proved a great hit with the locals.
After John Gregg passed away in 1964, his son Ian took over the business and, with help from his brother Colin, things started to expand, opening new shops and expanding the product range. Helped by the acquisition of other bakery chains, such as Thurstons and Rutherglen and, later, Bakers Oven, Greggs was able to spread its influence throughout the UK and by 2011 they had more than 1,500 shops.
This has grown to more than 1,700 today. Offering a relatively nutritious alternative to many "food on the go" options, and attracting many new vegan fans, Greggs are going from strength to strength and as they continue to add more plant-based products we anticipate they will continue to thrive in the coming years.
Conclusions: Vegan Food at Greggs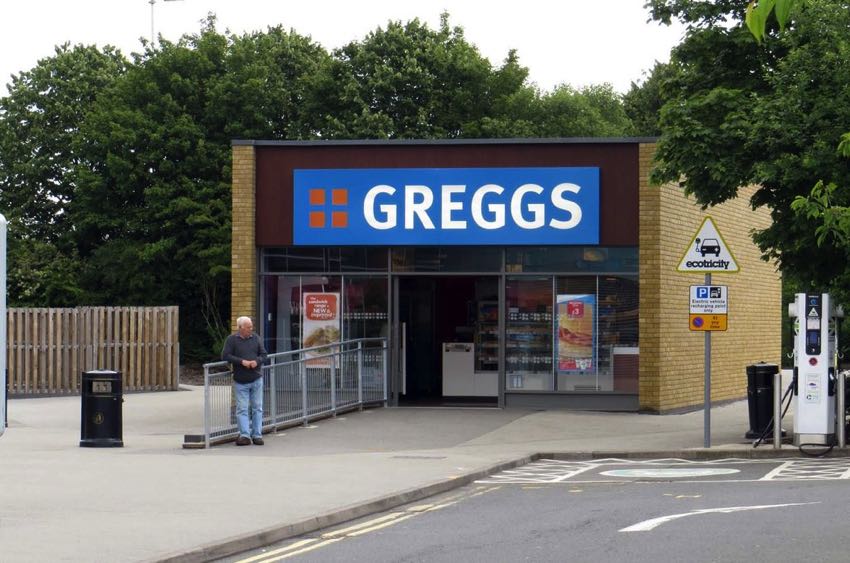 The Vegan Sausage Roll from Greggs was something of a game-changer. It showed high street food chains that offering plant-based options could bring a big boost to business. There's nothing like a massive chunk of cash to convince a food chain to offer more ethical products! For Greggs themselves, it showed there was a big market out there for vegan cuisine and it led to them bringing out the Vegan Steak Bake and other products. By the look of it, Greggs are now fully on board with vegan food and they appear to be looking to expand their range regularly.
Well, we say "fully on board", obviously they haven't become a 100% vegan brand… imagine what Piers would say if they did! But when it comes to popular food outlets, Greggs is certainly ahead of most of its rivals when it comes to catering for the vegan masses. And, long may it continue.