Lionel Messi is one of the finest footballers of his generation and, in the eyes of many, he is the very greatest of all time. He may never have won a World Cup and time is running out on that dream but the Argentine legend holds the record for the most goals scored in La Liga (Spain's top division) and has scored more than 750 goals in his illustrious career (for his club side and the Argentina national team).
Among many other honours, Messi has (with his club side Barcelona) won the Spanish title 10 times, the Champions League four times and the Ballon d'Or (an award for the world's best player) six times. He's even won an Olympic gold medal (with Argentina in 2008).
There is no doubt that Messi is a wizard on the pitch but here we're focussing on his dietary habits and lifestyle. Specifically, we want to know whether or not Lionel Messi is a vegan. We'll take a look at the available evidence for Messi's vegan credentials and we'll also discuss whether it makes any difference to the vegan cause as a whole.
Lionel Messi Is Not Vegan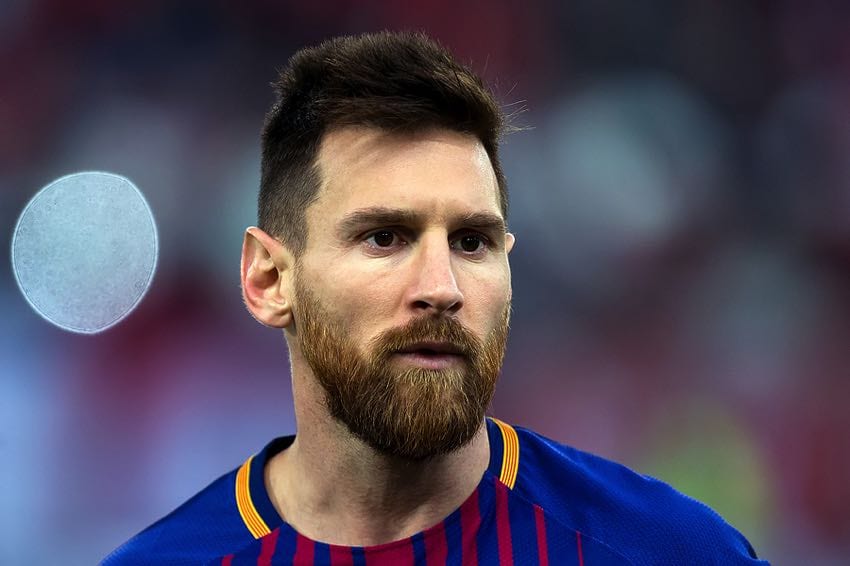 Contrary to popular myth, the evidence suggests that Lionel Messi is not vegan. There are many websites and blogs out there that are quite adamant that the diminutive ace is vegan but none that we have found offers any concrete evidence. Unlike some other vegan celebs who have talked about their plant-based credentials in interviews or on their official websites, that is not the case with Messi. In fact, in the few interviews in which he has spoken about his diet, he appears to confirm that he is not a vegan at all.
As referenced in a 2018 article in the Express, Messi gave an interview with America TV (an Argentine TV channel) in which he explained how he used to have a very poor diet that included chocolate, gingerbread and lemonade. In the interview, he is quoted as saying, "I eat healthy now: fish, meat, salad."
To us, this seems fairly conclusive evidence that Messi is not vegan. And though it is possible he has changed to embrace veganism since the 2018 interview, there is no evidence we can find to support this. Despite this, the internet is awash with stories claiming that Messi is indeed vegan. So, what's going on?
Why Do People Think Messi Is Vegan?
A lot of articles or blog posts that suggest Messi is vegan are based on incomplete, bad or simply no research. A lot of the information about Messi and veganism appears to be based on inference and assumptions that could have been stoked by a 2016 article in the Independent. The article explains that in 2014, Messi began working with Italian nutritionist, Dr Giuliano Poser, who helped Messi overhaul his diet. According to the Independent article, Poser helped Messi shift his diet to focus on "water, good quality olive oil, whole grains, fresh fruit and fresh vegetables", and Poser also suggested that nuts and seeds are "very good". So far, so vegan, although in truth, so far, just basic mainstream nutritional advice.
A more recent article in The Sun from March 2021 went further and suggested that Poser told Messi to eliminate various foods from his diet. This included pork, beef, eggs, shellfish and dairy products, as well as flours, yeast, refined wheat, fizzy soft drinks and alcohol – no vegan Champagne for Lionel!
He was clearly able, therefore, to get plenty of vegan protein from a predominantly plant-based diet. There is no evidence, however, that Messi adhered to the dietary suggestions on a strict basis. It was reported that he had lost three kilograms of weight by the beginning of the 2014-15 football season, so he clearly made some changes but there is lots to suggest completing removing all animal products from his diet was not on the agenda.
It appears likely that Messi made some more healthy choices when it came to the food and drink he consumed and that will have included more fresh fruit and vegetables and less meat, but there is no suggestion that he has eradicated animal products or indeed that he has any ethical propensity towards veganism. There are some vegan celebrities, such as Greta Thunberg or Joaquin Phoenix, who are very vocal about their veganism. They come at veganism from ethical and environmental angles. If Messi dabbled in veganism, it appears it was much more to do with the potential benefits he could gain to his health and, ultimately, his performances on the pitch.
Why We Think Messi Is Definitely Not Vegan
Apart from the fact that Messi himself said he eats meat and fish in a 2018 TV interview, there is other evidence that suggests he is definitely not vegan. A quick scroll through his Instagram, for instance, will show various instances of him with food that at least appears to be non-vegan. For instance, in December 2015 – after he'd had advice from Dr Poser – Messi posted a picture of him at what he describes as a Buenos Aires Grill.
In the picture, it looks very much like he has animal bones on his plate. Although this is not concrete evidence that he actually consumed the meat that previously surrounded said bones, it is certainly circumstantial. He's also posted lots of pictures of (not-very-vegan-looking) birthday cakes, milk-based South American delight dulce de leche and butter croissants, all of which suggest he is about to consume them.
All in all, to us it seems pretty conclusive that Messi is not vegan. Yes, he might include plenty of plant-based foods and these have clearly benefitted him, as most people who came to veganism for health reasons would recognise. But as far as actual evidence is concerned, it seems almost certain that he does not follow a strictly plant-based diet.
Does It Matter If Messi Isn't Vegan?
Whether someone is vegan or not is clearly up to them. Though it is a case of "the more the merrier" from a vegan perspective, if someone chooses not to follow a plant-based diet or to embrace a vegan lifestyle, that is their prerogative. Of course, lots of people seem to think that Messi is vegan. And because very few people are bothered about fact-checking claims made on websites these days, the Barcelona maestro's "veganism" is often just accepted as fact by many people who possibly don't read much beyond the headline of a blog post.
With that in mind, it could be that even the suggestion that Messi is vegan might have encouraged other people to take a plant-based diet more seriously. For us, providing well-researched information that reflects the truth of a given situation is very important. But if people are encouraged to go vegan because they (incorrectly) believe Messi is vegan, then at least there is some benefit to come from those articles and blog posts that didn't bother to do their research properly! So, cheers … we think!
Conclusion: Lionel Messi Is Not Vegan… Even Though People Think He Is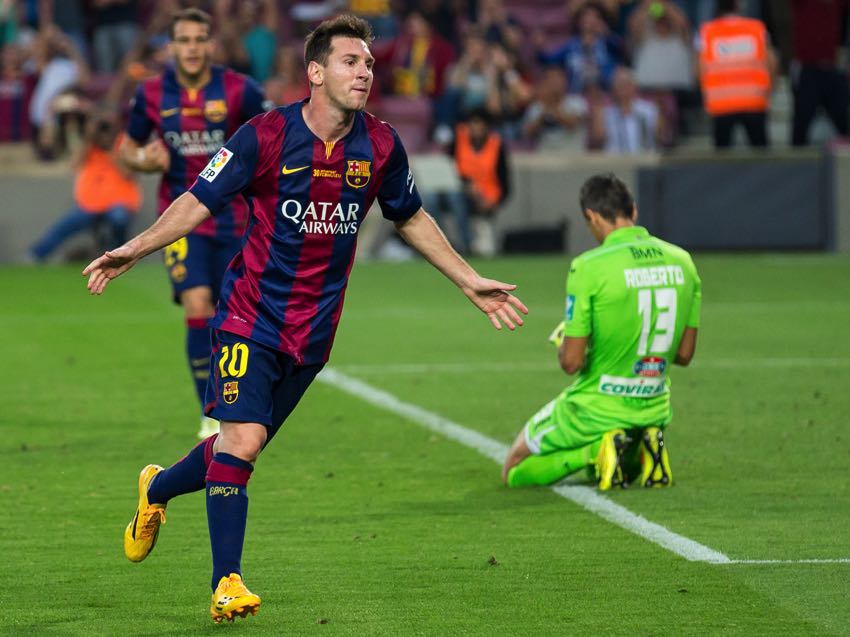 We have found no evidence to suggest that Lionel Messi is, or indeed ever has been, vegan. He went through some dietary and health changes in 2014 and that involved decreasing his consumption of meat and dairy but there is no clear-cut information that confirms he ever completely gave up animal products.
The most recent evidence – his TV interview in 2018 and posts made to his social media accounts – suggests that he has continued to eat meat and fish since his initial dietary changes and there is nothing to suggest he has ditched such foods since.
Although many websites report Messi is a vegan, unless they have access to evidence we have not seen (and which they have not seen fit to reference in their articles), we can categorically state that Messi is not vegan. But, he is a mighty fine football player!