Veganism is growing, there is no doubt about it. And, just as more and more "normal" people are are flocking to the vegan flag, so too are an increasing number of celebrities. Here we take a look at the biggest, baddest, most famous vegan celebrities in the world. Some may look down on this sort of feature as pointless tittle-tattle, but we prefer to think of it as a potentially inspirational article about how even famous people are recognising the virtues of veganism.
In the modern world, celebrities have huge power and, if that can be used to encourage and inspire people to go vegan, which isn't something that is easy to do, then we're all for it. Note that if you're especially interested in vegan sports stars we have a special feature on that, although we've kept a few sports megastars on this list too.
Disclaimer 1
Before we do that though, being the good, honest, fake-news-hating folk that we are, time for a quick caveat. Or two. Or three. First of all, we can't vouch 100% for the veganism of anyone on this list. How are we to know if Beyonce sometimes sneaks to the toilet with a bacon sarnie and a Galaxy chocolate bar?
Disclaimer 2
On top of that, of course, people change and whilst they might be vegan at the time of writing, they might well have changed by the time you get to read this. If you see anyone on this list that you think shouldn't be – or you have a suggestion for a big star we've missed – please get in touch.
Disclaimer 3
Thirdly, it is worth noting that some of the people on this list may only follow a vegan diet, as opposed to a wholly vegan lifestyle. In addition we do not claim to know people's motivations for being vegan. Some vegans look negatively at those who are vegan if it is only for health or environmental reasons. Here at VeganFriendly, though, we think all vegans are great vegans!
Okay, so, enough disclaimers and warnings, let's check out some famous vegans!
Beyonce & Jay-Z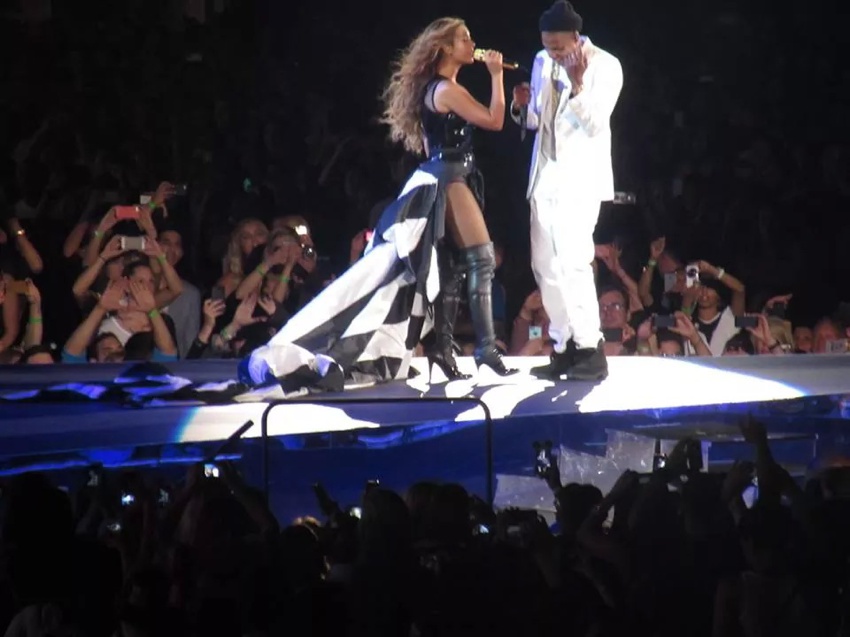 Beyonce and Jay-Z may just about be the world's number one power couple. We certainly reckon they'd be more fun than The Donald & Melania, Posh & Becks or Bill & Melinda Gates, anyway! We've included them together on this list, although if recent reports are to be believed it is more Beyonce who is the driving force behind the switch to plant-based living. Indeed, it is claimed that Jay-Z is struggling to stick to their vegan diet.
The most talked about duo in music only went plant-based in 2013 and indeed there has been much discussion over whether or not they are indeed vegan. Beyonce has said before that she isn't, although it was assumed that she meant she ate a vegan diet but wasn't entirely vegan in all areas of her life. However, other sources claim that she isn't even 100% plant-based from a diet point of view.
We asked the couple to clarify this for us and, strangely enough, they ignored us. Nonetheless, Jay and Bey are certainly doing their bit for the vegan cause. Early in 2019, Beyonce offered free concert tickets for life to one lucky person. This "competition" was put out to her Instagram followers, with one of the conditions for entry being the adoption of a vegan diet. Before you start messaging her, sadly, this is/was only open to those who live in the USA!
Morrissey
Morrissey might not pack the celebrity punch of Mr & Mrs Carter these days, at least not with those under 45, but there is no doubting his vegan credentials. The musician was born in Lancashire in 1959 and wears his vegan and pro-animal credentials proudly. A vegetarian from the age of just 11 – in itself quite a feat in Lancashire 50 years ago! – Morrissey "came out" as a vegan in a 2015 interview with Larry King.
He has been outspoken on a number of issues, with critics arguing his statements have encouraged violence against those that support the meat industry. He likened Anders Breivik's terror attack in Norway "to what happens in McDonald's and Kentucky Fried Shit every day", has said that that one "can't help but feel that the Chinese are a subspecies" due to the way they treat animals and that there is "no difference between eating animals and paedophilia. They are both rape, violence, murder."
A big supporter of the work of PETA, many vegans and non-vegans feel the singer goes too far with much of what he says. However, he certainly brings publicity to the vegan cause and animal rights in general and he is something of a poster boy for those who believe in direct action on this issue. He has made some pretty darn good music too.
RZA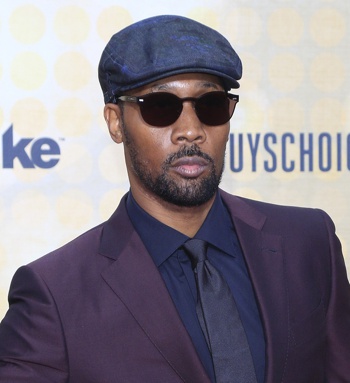 Sticking with music, we're putting the RZA on our list, primarily because we love the Wu! If you don't know, RZA (pronounced "Rizza") is one of the key members of hip hop group the Wu Tang Clan. His advert for PETA seeks to show how animals and humans should be seen as one and the man born Robert Fitzgerald Diggs on the 5th July, 1969, has been a vegan since the late 1990s.
RZA, who has appeared in a number of films (including Ghost Dog: The Way of the Samurai, American Gangster and Repo Man), used to be a fan of fish and chips. However, in 1997 he said "But I stopped eating fish this year. One day I just felt the death in it." He also told PETA that to him it seemed wrong to put "dead flesh … (in a) … live body."
Venus & Serena Williams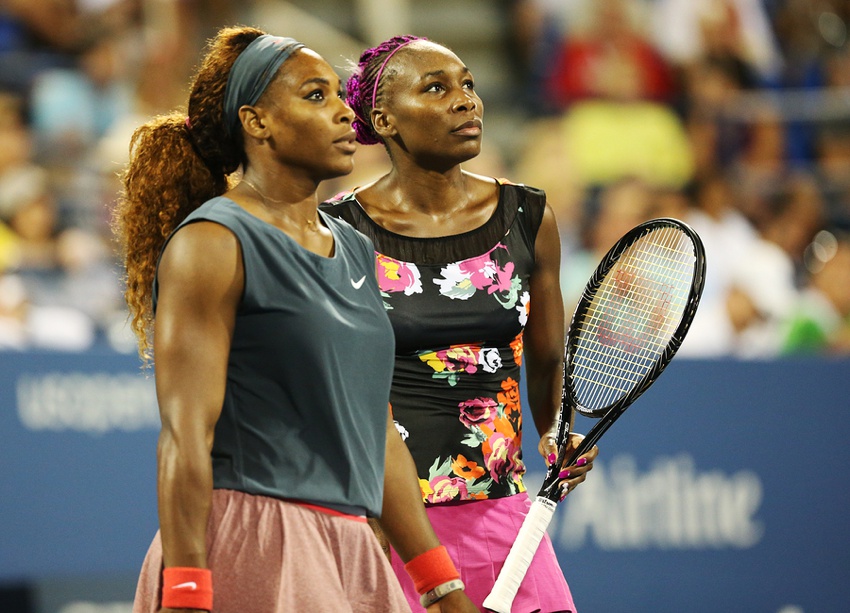 Serena makes our list of top vegan sports stars but she only actually adopted a vegan diet in support of her sister Venus. Venus hit the tennis big time first when she won Wimbledon in 2000. She added six more Slams, which still leaves her a long way behind little sis Serena. The younger Williams sister has an Open Era record 23 Grand Slams to her name and is believed by many to be the greatest tennis player – male or female – of all time.
Whilst both players won many of their titles whilst non-vegan, they have both enjoyed considerable success since adopting vegan diets. Indeed, both sisters argue that their longevity and late-career excellence is partly down to their new diet. At the time of writing, Serena is aged 37 and ranked 11th in the world (despite a long absence for maternity leave), whilst Venus is still ranked inside the top 50 at the age of 38.
Venus went vegan in response to being diagnosed with Sjögren's syndrome, an autoimmune disease that was leaving her very short of energy. She credits her vegan diet with saving her career and sister Serena went vegan in 2012 in support. Three US Opens and five other Slams (and counting!) have followed since and neither sister has lost any of their famous power, so all in all, we'd say their vegan diet is doing pretty well for them!
Woody Harrelson
When Woody Harrelson was playing the dim-witted Woody in US sitcom, Cheers, few would have predicted he would go on to such fame. The versatile actor has played a serial killer in Natural Born Killers, a wise-cracking basketball hustler in White Men Can't Jump and has also appeared in a number of cult classics, such as Kingpin, Seven Psychopaths, No Country For Old Men and Three Billboards Outside Ebbing Missouri. He's also appeared in one of the (many!) Star Wars spin-offs.
He's had a marvellous career and is a great actor but we have got to suspect his biggest, proudest moment was when he won the Sexiest Vegan award from PETA in 2012! Harrelson has been a vegan for many years and actually follows a raw vegan diet. An outspoken advocate on many ethical issues, Harrelson is an interesting character and definitely one of the good guys. He's pretty darn cool too!
Al Gore
Politicians, such as Al Gore, who was the Vice President of America from 1993 to 2001 under Bill Clinton' presidency, struggle to rack up the same cool points as people like Woody Harrelson. However, Gore is definitely right up there with the coolest politicians and whilst he might like the charisma of Clinton, we suspect his ethics are rather better.
Gore's brilliant 2006 film, An Inconvenient Truth, sort to highlight the issue of global warming and following that he was quoted saying, "I'm not a vegetarian, but I have cut back sharply on the meat that I eat". That was in 2009 but by 2013 Gore was a confirmed vegan and whilst we have highlighted role models from the world of sport and music, it is also great to have some vegan inspiration from the more serious realm of politics.
Daryl Hannah
Depending on your age you might best remember Daryl Hannah for her roles in Blade Runner, Splash, Wall Street or Kill Bill. Born in Chicago in 1960, Hannah had a minor mid-career "slump" but came back in fine style in the 2000s and was simply superb in Kill Bill. She's a versatile actress and a keen political and environmental activist too.
She has been arrested on more than one occasion whilst protesting, largely on environmental issues. A vegetarian since a run-in with a cow on its way to slaughter at the age of 11, she is thought to have been vegan since around 2012. She talks about the virtues of veganism on her vlog and believes it is one of the easiest ways for an individual to make a real, positive difference to the world.
Ariana Grande
Ariana Grande, the first ever honorary citizen of Manchester for her response following the Manchester Arena terror attack, has been a vegan since 2013. She Tweeted on 5th November, 2013 that "…today marks my first day as a 100% vegan" and having long been vocal in her support of animal rights she said, "My heart feels very happy with this decision".
The singer, best known for hits, such as Bang Bang, No Tears Left To Cry and Thank U, Next, was named Billboard Woman of the Year in 2018. As well as her music career, she has also appeared in films and numerous TV programmes. As with many of the famous vegans on our list, she is a keen supporter of various other issues and has raised money to help the Manchester victims, those affected by the white supremacist rally in Charlottesville and also for Black Lives Matter.
Influenced by the brilliant Seaworld exposé Blackfish, Grande Tweeted the following: '"I highly recommend all of my fans watch #Blackfish and never go to @SeaWorld again. … Beyond heartbroken #Free Tilly." She also said to MTV that: "I love animals more than I love most people, not kidding. But I am a firm believer in eating a full plant-based, whole food diet that can expand your life length and make you an all-around happier person."
Peter Siddle
Peter Siddle might not be a name familiar to all that many but the Australian cricketer has been a vegan since 2013. He initially became a vegetarian in 2002 and whilst love (his girlfriend was a veggie!) and health played their part in his eventual conversion to veganism he has said:
Animal cruelty played a huge part in my decision to go plant based. After learning a lot more about the processes of factory farming, battery hens, abattoirs etc, I realised that the meat industry was something I wanted nothing to do with. The mental conflict I felt when consuming meat and the thought that an animal had lost its life just for my appetite deeply upset me.

Before I learnt what went on behind the doors of the meat industry, I was unable to make the connection with the beautiful animal that once was and what now sat in front of me on my plate. One year later the same thing happened as I learnt about the dairy industry, which I now think is probably the worst of them all. The intolerable cruelty, which is predominantly hidden from the public is disgusting.
Siddle was named the International Cricket Council Emerging Player of the Year in 2009 and has taken more than 200 Test wickets for his country. Whilst critics have suggested his new vegan diet caused his performances to drop, he has said that is untrue and actually feels his plant-based regime has allowed him to play longer and given him more energy.
Benjamin Zephaniah
British Rastafarian Benjamin Zephaniah was born in 1958 and is a poet, as well as an author and playwright. He has written various poems about veganism, including 22 in his The Little Book of Vegan Poems. He supports a number of vegan organisations, as well as working for other good causes, such as Amnesty International.
He became a vegetarian at the age of 11 before going vegan at … well, later in life. Zephaniah is quoted as saying, "By 15 I was vegan, although I didn't give up honey until 16. For a while my mother thought it was just 'a rasta phase'".
But then he has also said:
One day when I was 11, I asked my mother where did meat come from and she said from the butcher and I said where did the butcher get if form and she said the farmer and I said where did the farmer get it from and she said the cow and I said where did the cow get it from and she said – it is the cow! A shudder went through me! I became vegetarian. When I was 13 I became vegan.
Anyway, whatever age he adopted a plant-based lifestyle, it's clearly doing him a lot of good. Into his 60s now, he still regularly plays football and does kung-fu and he might just be the best vegan poet in the world!
Simon Amstell
We've had vegans from the world of art, sport, music, acting and politics, now let's look at some funny vegans! Simon Amstell, born in 1979, is famed for his acerbic wit and, whilst he initially found fame on the TV programme, Popworld, it was on Never Mind the Buzzcocks on which he really made his name.
He really brought attention to veganism with his brilliant satire Carnage, of which he said ironically, "I have written and directed a film about veganism. I'm sorry." Set in 2067, it features a Britain where everyone is vegan and kids cannot believe how anyone could ever have eaten meat. Sample quote: "Why would anyone eat a baby? Just a little baby. A little baby lamb."
Many have argued that modern veganism really needed Carnage and there is no doubt that, for many, its cutting humour really brought home the horror of the meat industry. Amstell said that, "I watched a film called Earthlings years ago and it helped to upset me into veganism," and we have no doubt that Carnage has given many younger people a jolt of reality.
Romesh Ranganathan
Self-deprecating Crawley comic, Romesh Ranganathan, is of Sri Lankan descent and if you watched any TV in 2018, you probably saw quite a lot of him. His deadpan humour is brilliant and saw him feature in a number of comedies, quiz shows and travel programmes.
Ranga, to use his one-time rap battle name, became a vegan in 2013, having previously been a vegetarian. Not as vocal or outspoken as many of our vegan celebrities, he promotes his vegan ideals quietly and calmly, yet in a way that is highly accessible.
Sara Pascoe
Ending our vegan comedian section is Sara Pascoe, a friend and contemporary of Ranganathan who has won various comedy awards, performed numerous sell-out tours and also a number of TV credits to her name.
As with many of the "slebs" on our list, Pascoe was a vegetarian before she became a vegan. She stopped eating meat at the tender age of seven before going fully vegan in 2012. On her website, she explains more about why she became a vegan, saying:
Every time you purchase a vegan product or eat in a more ethical way, you are voting with your money and creating a market that encourages more food makers to utilise compassionate or non-animal farming". She also said, "It is not a lifestyle I would recommend for everyone, but if you attempt it and feel healthier and stronger GREAT because continuing will be easy…

And while some people can have pre-conceptions about what vegans are like (preachy, judgemental, angry, paper thin with no energy) it is the thing I like most about myself. And every day, I feel I do an incremental very small piece of goodness. And oddly I have found that it has led to me feeling more compassionate in all areas of my life.
Well done Sara, we say; and it's nice to hear a celebrity admit that becoming vegan isn't easy. She also adds on her website that, "You mustn't martyr yourself or make yourself unhappy. It is a difficult endeavour at the beginning, and so if you occasionally 'slip up' or have breaks you really mustn't be hard on yourself."
We would advise anyone thinking of becoming vegan to remember those words. Looking at celebrities and sports people and getting inspiration is great and we hope these people can give you that final push of motivation if going vegan is something you are considering. But it won't be easy and, as with the curated lifestyles and perfect lives shown on social media, the reality is often far less glamourous and much harder work. On the plus side, we've got everything you need to adopt a plant-based life right here at VeganFriendly!