The thought of tucking into a steak purchased from the local supermarket or butcher is enough to turn the stomach of many a vegan. So, there are likely to be fewer still who would contemplate picking up the half-squashed remains of a deer from the side of the M4 and turning it into a Sunday dinner. But there is a strong argument to suggest that eating roadkill does not in fact contravene vegan principles – however unappetising the idea might seem at first glance.
Figures provided by Highways England showed that, during a period covering most of 2017 and 2018, there were 3,300 animals killed on UK roads. These are just the instances registered by local authorities, however. The actual toll is certain to be many, many times higher as most incidents, especially with smaller animals, such as pheasants, go unrecorded.
In this article, we will consider the arguments for and against vegans eating animals that have been accidentally killed on UK roads. We will also outline the – rather obvious – differences between roadkill and deliberately hunted animals as we touch on some of the ethical reasons for veganism and how they relate to the consumption of roadkill.
Reasons Roadkill Is Vegan
The widely accepted definition of veganism, as stated by The Vegan Society, is as follows:
A philosophy and way of living which seeks to exclude—as far as is possible and practicable—all forms of exploitation of, and cruelty to, animals for food, clothing or any other purpose; and by extension, promotes the development and use of animal-free alternatives for the benefit of humans, animals and the environment. In dietary terms it denotes the practice of dispensing with all products derived wholly or partly from animals.
The final sentence of the definition, about "dispensing with all products derived … from animals", would appear to suggest that roadkill would be out of bounds for vegans. But the key word here is "product", which suggests something that has been manufactured or prepared in some way to be sold as a commodity. So, in this sense, assuming that the roadkill in question has been accidentally killed and has not been prepared or sold, it cannot be seen to be a product.
Accidental
In the earlier part of the definition, it states that veganism "seeks to exclude … all forms of exploitation of, and cruelty to, animals for food". It can certainly be suggested that hitting an animal with a car is cruel, but the definition of cruelty explicitly includes the notion that the person causing the suffering to another being has done so wilfully or intentionally. Hence, animals dying when a car hits them when the driver had no chance to avoid the collision cannot be seen as cruel, based on the definition of the term. Horrible, yes, but not cruel per se and the suffering cannot practically be avoided.
Environmental
The definition also references the environment, and there are numerous environmental reasons to go vegan. Ultimately, if someone is able to get, say, 10 meals from a deer that has been killed in a collision on a UK road, that is 10 meals that won't have to come from a supermarket (with all the associated packaging, energy, water and transport costs to the environment). It is also 10 healthy meat meals that won't have to come from a farmed cow, pig, sheep, chicken or other animal, with all the suffering that would cause.
A deer left to rot at the side of the road might provide even more meals for the many (non-human!) scavengers in the wild, however, so there are pros and cons. But ultimately, in theory at least, we feel it is fair to say that consuming accidentally killed wild animals makes sense on many philosophical levels, even if emotionally it would be challenging.
What About Injured Animals?
Of course not all animals that are hit by vehicles are instantly killed. Though there are no reliable figures regarding this issue, there are undoubtedly plenty of animals who avoid a quick death and instead cling painfully to life at the side of road.
There is a chance that some of these animals might be saved if a vet is able to treat them. But often the "treatment" administered is of the merciful variety only: euthanasia. For some vegans, this might seem cruel in itself, but on balance, many people would suggest it would be more cruel to allow the animal in question to remain in a state of suffering (when it would most likely die of the injuries, anyway).
Of course, the fact that so many animals are killed or maimed on UK roads is something that most people – vegans or otherwise – would like to see addressed. And, there are various ways these numbers can be reduced if there is the political will and funding available, which we shall discuss below.
Which Animals Are Killed on UK Roads?
Before we look at ways to reduce animal deaths on UK roads, let's delve into the data to give a snapshot of the types and numbers of animals that end up as roadkill. Note that these figures are likely to be very much on the conservative side, especially when compared with data compiled and presented in weekly reports by the rather gorily-titled Project Splatter.
Their weekly reports are usually between 250 and 350 animals reported killed on the roads in the UK, which would put the annual total at somewhere between 13,000 and 18,000. Even that is likely to be a conservative estimate when all smaller animals are factored in. The data used for the below table is taken from the Highways England: Roadkill on UK Roads report.
Animals Killed on UK Roads from 2017-18
| Animal | Number Killed |
| --- | --- |
| Badger | 587 |
| Bat | 1 |
| Bird (unspecified breed) | 41 |
| Cat | 345 |
| Cow | 8 |
| Deer | 1041 |
| Dog | 236 |
| Donkey | 2 |
| Duck | 10 |
| Fox | 299 |
| Goat | 1 |
| Goose | 5 |
| Hare | 3 |
| Hedgehog | 2 |
| Heron | 2 |
| Horse | 11 |
| Mink | 2 |
| Otter | 50 |
| Owl | 126 |
| Peacock | 4 |
| Pheasant | 5 |
| Pig | 1 |
| Polecat | 16 |
| Rodent | 1 |
| Sheep | 25 |
| Swan | 61 |
| Unspecified Animal | 159 |
Ways to Reduce Roadkill
Irrespective of your personal views on the appeal of eating roadkill, it would be much better for the animals if they didn't get killed in the first place. While it is often suggested collisions with animals are unavoidable, it is highly likely that at least some of the animals were hit as a result of poor concentration, speeding or general carelessness.
Crossing Points & Fencing
There could also be further investment to provide safe crossing points for animals over or under roads that have become particular hotspots for animal deaths. Adding sufficiently robust fencing between woodland and road is another option to discourage animals from wandering onto roads.
Various schemes have been used in many areas of the world with some success. A scientific study carried out by researchers at Concordia University in Montreal assessed 1,000 studies and government reports on the subject and found that mitigation measures were able to reduce roadkill by an average of 40 percent compared to areas of road where no measures were in place.
They also found that the erection of fences in combination with crossing structures (safe bridges or tunnels) proved to be the most effective mitigating method, reducing roadkill by a whopping 83 percent. They suggested using fences without crossing structures caused animals to fail to recolonise empty habitats, so it was advised using crossing structures was preferable where possible.
Whether the government or local authorities will deem roadkill a pressing enough issue for them to invest in its prevention remains open to question. Clearly, it is unlikely to feature high on the priorities of many MPs when the NHS, education, policing and many other areas are seemingly in dire need of investment. But vegans – and others – concerned about the number of animal carcasses lining UK roads should contact their elected representatives to suggest action is taken, fully aware that this isn't an unsolvable problem.
The Difference Between Eating Hunted Animals & Roadkill
It might be suggested that if it's okay to eat wild animals that have been killed instantly when they've been hit by a car, it should be okay to eat wild animals that have been killed instantly by a hunter's bullet. The difference, of course, is one of intentionality. The hunter deliberately tries to kill the animal in question, whereas the driver (one would certainly hope!) does not intend to hit an animal on the road.
Having said that, on an ethical scale, eating a wild animal that has been hunted is still better than eating one that has spent its whole like in cramped conditions on an intensive farm. This is because the quality of life the wild animal has enjoyed up to the point of its death is likely to have been greater than that of the farmed animal, and hence the net suffering caused to animals by eating a previously wild animal would be less when compared to a farmed animal.
Add to that the greater environmental impact of a farmed animal (due to the necessary production of feed, the possible administering of antibiotics or hormones and the energy usage) and the arguments for eating previously wild animals over captive ones become stronger still.
Vegans would rather not eat any kind of meat; but for those people who are seeking to reduce the environmental impact and the suffering caused by their food choices, but are not ready or willing to give up meat entirely, choosing previously wild animals could be an option.
Can Vegans Eat Animals That Die of Natural Causes?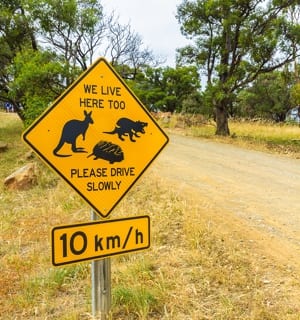 There are plenty of moral quandaries a vegan faces and, as with the roadkill issues raised above, it all comes down to personal choice. A lot of vegans are not particularly enamoured by the many vegan-friendly burgers that are increasingly effective in their ability to mimic the look, smell and taste of meat – right down to fake blood oozing out of them when they are cut open. But there are also many vegans who embrace such products and who might be open to eating of roadkill on the basis that it would otherwise just go to waste and that the suffering was unintentional, largely unavoidable and has already taken place.
Whether these people would also be up for eating animals that have died of natural causes is another question. But with an increasing number of animal sanctuaries that have become home for former farm animals, there is certainly some sense in using the meat from these animals once they have died, at least in theory. Whilst the thought of this is anathema to a vegan, for those that already eat meat, it does seem to make sense logically. If these animals are not used for meat, other products will be raised that will inevitably have an impact on the environment, not to mention of course the slaughtered animal itself.
Roadkill Is Vegan… If Not Appetising
Stopping at the side of the road and scooping the carcass of a dead deer, hare, rabbit or squirrel into the boot of the car and then turning it into meals is never likely to float the boat of the vast majority of vegans. But based on the definition of what a vegan actually is, eating roadkill is not against vegan principles in our view.
However, the fewer animals killed on roads the better. As such, a much more appealing course of action would be to lobby local councils and the UK government to provide funding for solutions to reduce the number of roadkill incidents. In that way, we could help reduce the negative impact humans have on our wildlife and hopefully allow us to see more deer bounding around our fields and woodland rather than lying bloodied on the side of the road.