If you are looking for gift ideas for the vegan in your life, you are in the right place. Whether you are looking for vegan gifts for you mum, dad, brother, sister, friend or business associate, here we present plenty of ideas to save you scratching your head – or worse, reverting to that cliché gift for anyone following a plant-based diet: a vegan cookbook.
There are of course lots of very good vegan cookbooks out there, but chances are most vegans will have received at least two copies of each of the best ones. So, if you want to show your giftee that you value their vegan ethics but that you've put a bit of thought into their latest birthday or Christmas present, you can tick all the right boxes with the gift ideas below.
It should go without saying that most gifts that one might purchase for a non-vegan would be perfectly fine for vegans too. But here we are focussing on the gifts ideas that are aimed specifically at vegans and those following a plant-based lifestyle.
Vegan Food & Drink Gifts
As you will find with even a cursory tour of this site, vegan food can be exciting and very tasty. And, there are also vegan alternatives to or versions of, just about every non-vegan food you can imagine. As such there will usually be a vegan-friendly option for just about any food or drink gift you might consider buying someone who isn't a vegan. Here are some of our favourites.
Vegan Booze Gifts

When in doubt, buy a bottle. If you know someone who likes an occasional drink, you could do worse than buying them a crate of craft vegan ale, a fine bottle of vegan wine or even a bottle or magnum of vegan-friendly Champagne.
Most wine merchants and online stores will now allow you to filter your wine search to include only vegan-friendly wines. If you are wondering why all wine isn't vegan given that it's made from grapes, the reason is that much of it is still filtered using isinglass (the swim bladders of fish!). There are an increasing number of vegan-friendly wines available, however, covering just about every style and budget. The best wine clubs will also allow gift subscriptions that include only vegan wines.
Whilst wine clubs have been around for years, there has been a growing number of craft beer clubs and subscription boxes becoming available in recent times. Many of these allow you to pick vegan-friendly beers that can bee added to a gift box to give any beer lover a fine vegan treat.
For those partial to a glass or two of Irish cream liquor, it is good to know that Baileys, the makers of the most famous variety of the drink, produce a 100% vegan version called Baileys Almande. This is made with almonds, as we explain in our Is Baileys Vegan? article, which means it would be great to take along to a party hosted by vegans, or just as an extra Christmas gift.
Vegan Chocolate Gifts
It's a fact of life that most people like eating chocolate. It's also true that the variety and quality of vegan-friendly chocolate products available is increasing all the time. Some well-established chocolatiers have embraced the vegan revolution, with the likes of Hotel Chocolat offering over 50 vegan-friendly chocolate products the last time we checked. We probably check their site out a little more than we should! Their options range from dark chocolate birthday slabs to chilli hot chocolate, and dark chocolate-covered cherries.
There are also some very good chocolatiers who produce exclusively vegan products, such as Cocoa Libre. Some vegans certainly prefer to support such producers on the basis that they are encouraging companies who don't use animal products in any of the chocolate they sell.
Vegan Cheese Gifts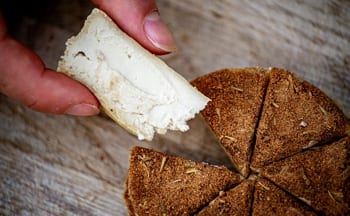 Just as chocolate is a popular gift item, so too is cheese. Vegan cheese has (perhaps rightly) had something of a bad name until fairly recently. The dairy-free cheese that has been produced with little attention to taste or texture, seemingly to fill a consumer gap, has often fallen well short of what most discerning vegans and cheese fans would deem palatable. But things have been changing and now there are some very good vegan "cheese" makers who produce products that are extremely tasty and which are 100% plant-based.
One example of a highly regarded maker of vegan-friendly alternatives to dairy cheese is Tyne Chease. Stocked in various specialist shops, including TheVeganKind Supermarket, they offer a wide variety of artisan "cheases", such as Pink Peppercorn, Ethiopian Spice and Sundried Tomato. With a range of selection and favourites boxes, vegans who miss dairy cheese would certainly appreciate a load of chease as a gift!
Unique Vegan Gifts
If you are looking for a vegan gift with a little more of the wow factor, or you want to purchase something unique or that at least that shows a bit of imagination, here are some options for you.
Vegan Candle Making Kit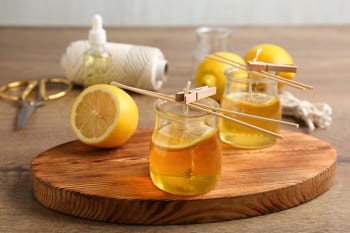 Say adios to the butcher and the baker, it's all about the candlestick maker. At least it will be if you buy your vegan buddy a soy wax candle making kit.
While many candles are not vegan friendly on account of them being made from beeswax or containing animal-derived stearic acid, candles made from soy wax are fine for vegans. And, if you know a candle-loving vegan, what better than giving them the chance to craft their own candles with whatever colours, scents and shapes they fancy?
Vegan Subscription Boxes
The boom in subscription boxes in recent years has meant that last minute gift-buying is easier than ever; simply type the interests of the person you are buying for into the Internet, and the chances are there will be a subscription box that fits the bill perfectly. Add your details, print out the voucher, and voila!
Given that you can get subscriptions boxes filled with everything from pants to tea towels, and spices to fairies, it is not surprising that there are lots of subscription boxes aimed specifically at vegans.
You can get boxes that contain a selection of vegan-friendly snacks, vegan cosmetics, vegan sweet treats and vegan recipe kits. And, the added benefit is that you don't even have to wrap up the present, as it will get sent straight to the recipient.
Vegan Gifts with the Wow Factor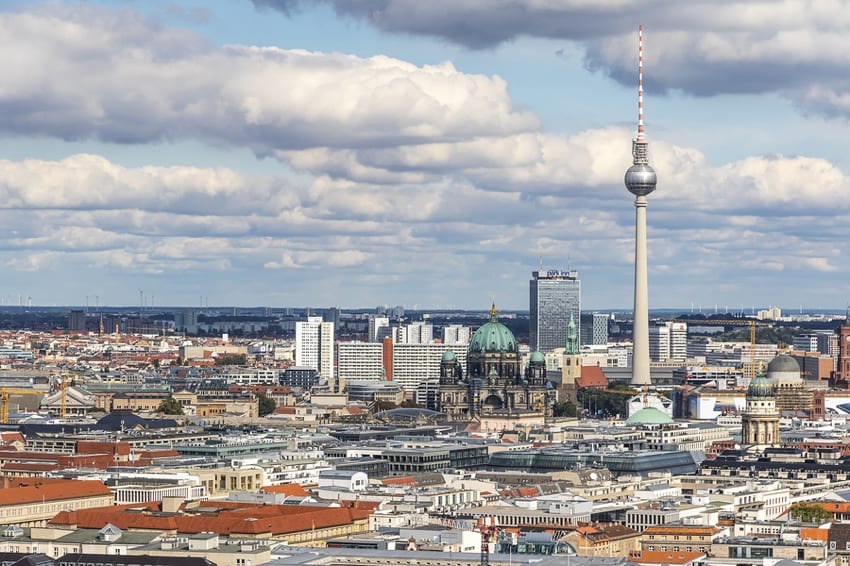 If you are buying for a loved one for a very special occasion and you really want to wow them, there are loads of vegan-specific options available. Taking them on a city break and treating them to a slap up meal at one of the best vegan restaurants in the world is sure to be appreciated, and you get to go along to enjoy it too!
You could pick just about any city in the world these days and the likelihood is that it will house a good number of vegan restaurant options. Berlin has a strong reputation, for instance, for a wide variety of high quality options for vegan foodies, whether you are seeking Nepalese dumplings (at Momos), or high-end fine dining (at Kopps) you really are spoiled for choice.
Vegan Holidays
Vegan holidays don't have to stop at city breaks, of course. With a bit of planning you could indulge in a vegan food tour of a country, region or even continent, depending on your available time, budget and sense of adventure.
If you don't want to go through the potential rigmarole of organising such a trip, there are adventure tour companies that offer vegan-specific tours to Italy, India and Thailand, among other places. These will tend to include local guides who can help you get under the skin of your destination and introduce you to vegan haunts that might not be on the average tourist's radar.
Vegan-Friendly Gifts Conclusion
Contrary to popular belief, it's not particularly difficult to pick a gift for a vegan that will be appreciated. While it is nice to get a vegan-specific gift for those following a plant-based lifestyle, it's not essential. After all, vegans need cotton socks as often as the next person.
So, don't get stressed out about trying to pick the perfect vegan gift for you loved one. But maybe avoid the latest vegan cookbook to hit the shelves, as you don't want yours to be the third copy they get and see it sent to the local charity shop!