There is virtually no aspect of life that is exempt from potential difficulty for a committed vegan, as our features on vegan electricity and vegan manure illustrate. But sex?
Surely sex is a simple enough matter and you can have some fun between the sheets (or wherever takes your fancy) without having to be concerned about using animal products? Well, sadly, if you are using condoms, lube and certain sex toys, that isn't the case.
Vegan Condoms
If there is one thing less sexy in the heat of the moment than having to ask someone to use a condom, it may well be asking them to use a condom and then checking that their protection of choice is vegan friendly! Unless, of course, the other person is also vegan, in which case we guess it could well seal the deal.
No matter what type of sex you're into, using a condom is a wise move unless you know your partner's history. For vegans, this means carrying their own vegan-friendly condoms is a must and, thankfully, there are some excellent vegan brands to choose from.
Why Some Condoms Aren't Vegan
Unfortunately, not all condoms are vegan-friendly. Condoms can be made from a wide range of materials but, in fact, most condoms use one or more non-vegan elements either in their manufacturer or in the lubricant in which they are coated.
Whilst the situation has improved somewhat over the past few years it is still well worth making sure the condoms you carry are indeed vegan. Latex condoms and "lambskin" ones tend to be the ones to avoid (the latter always) but as usual, if in doubt, check with the manufacturer or chemist, or buy certified vegan condoms.
Sheep Intestines
Whilst it may sound like something from the 19th century, condoms marked as "lambskin" are currently sold and actually use the intestines of sheep! Those who like to have sheep innards touching their genitals claim they offer a more natural feel and they also do not contain various allergens that latex and other condoms can.
Avoiding these as a vegan should be straightforward enough though as they are usually clearly marked. It is also worth noting that many vegetarians abstain from using these expensive condoms too, as the intestines are taken from animals that have been slaughtered for meat.
Casein
Ah, casein, the scourge of many a vegan. This milk protein finds its way into a huge range of otherwise vegan products, including some pastas and baked products. Some people are actually allergic to casein and this animal-based protein, usually derived from cow's milk, is used to manufacturer latex condoms and help make them smoother.
This may not be quite as bad as sleeping with a sheep's intestine but, nonetheless, it still renders many latex condoms non-vegan. It is also worth noting that as well as casein, some brands of condoms may, according to the Vegan Society, use milk powder.
Which Condoms Are Vegan?
There are a number of smaller vegan brands, such as Sir Richard's Condom Company, Condomi and the Vegan Society-accredited Fair Squared, to name just three.
Such vegan condoms are easily available online and indeed Amazon and other large retailers have a specific "vegan condom" filtering option. These and other smaller brands may not be available on the UK high street though, or from your doctor or local centre for sexual health.
Durex: Avanti & Fetherlite Ultra
However, Durex, one of the big boys(!) of the condom world, do now offer some vegan condoms. Whilst they are not clearly labelled or marketed as such, a number of their non-latex condoms, such as Avanti and Fetherlite Ultra are indeed suitable for vegans.
The Problem with Durex
All that said, some of the big brands, notably Durex, have in the past, or continue to, test on animals. This would be a big no for most vegans so, as ever, if in doubt contact the manufacturer and check with their customer service team whether they are suitable for you.
Boots: Mates SKYN
In addition, big retailers such as Boots also sell some vegan condoms, including Mates SKYN, whilst some supermarkets have their own brands, of which some are vegan friendly.
Ann Summers: Vegan Line
Ann Summers also sell both vegan condoms and vegan lube.
Vegan Lube
Some condoms are now provided without lube, allowing vegans to use their own vegan-friendly lubricants. Whether you want lube for this or any purpose, those following a vegan lifestyle should, of course, make sure any such products they use are suitable.
Most lubricants are not made using animal products, but some are. Animal derivatives in the form of enzymes, as well as beeswax, may be used but the more likely issue with many widely available sexual lubes is that they may have been tested on animals.
The usual rules apply when it comes to sourcing a vegan lube: the Internet is your friend and, if in doubt, check. As far as we know at the time of writing, there are no sexual lubricants that carry the Vegan Society's accreditation. However, there are some products that explicitly state they are vegan friendly and market themselves as such.
Ann Summers: JO Organic Lube
JO Organic Lube is one such product and is available from Ann Summers. As well as being organic it is described as "100% vegan, gluten free and cruelty free".
Sliquid
Sliquid is another vegan brand that offers a range of lubes and is readily available online.
Vegan Sex Toys & Products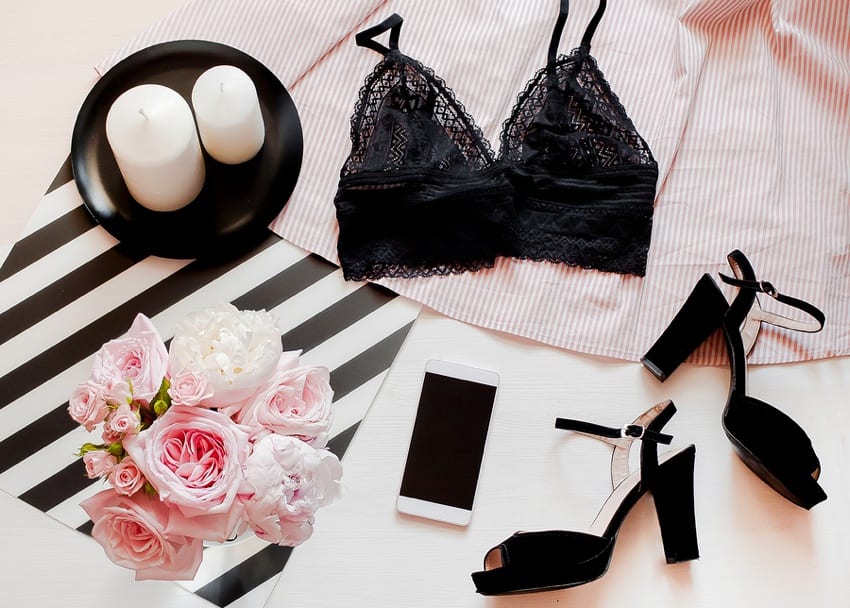 Okay, you've got your condoms and your lube, but how about a nice whip or something silky? Well, if that whip is leather and those little panties are made of silk, both are clearly unsuitable for a vegan fun-lover.
Avoid Silk & Leather
Silk and leather are the two biggest and most obvious offenders when it comes to looking at vegan "sextras" but many substitutes can quite easily be found that use synthetic materials instead of the animal-based original.
Again, many big online retailers have dedicated vegan sections for such things, so getting those perfect restraints for a big of vegan BDSM should be no problem! There are even specialist vegan sex shops, both online and offline.
Some Plastics & Rubbers Are Not Vegan-Friendly
However, it is worth noting that animal derivatives may get into your boudoir (or sex dungeon) in less obvious ways. Some plastic and rubber products may contain such materials or certainly chemicals and the like that have been tested on animals. Finding out if this is the case can be very difficult and so with many vegan-specialist retailers now available that is definitely the safest option for some risqué fun.