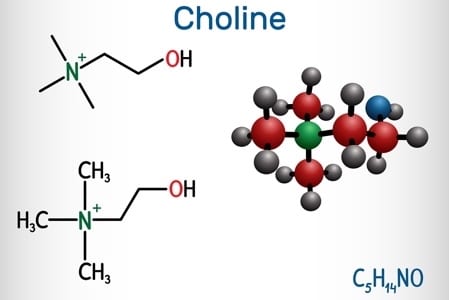 Until not all that long ago most people quite probably had never heard of choline and had got by in life just fine that way. Then, in August 2019, a nutritionist, Emma Derbyshire, wrote in the BMJ Nutrition, Prevention and Health journal that it was an overlooked nutrient that needed more attention.
Given what we have said about public awareness of choline, it is hard to argue that it has not been overlooked. Moreover, as Derbyshire stated in the intro to her piece Could we be overlooking a potential choline crisis in the United Kingdom?, in the UK there is no official recommended level for choline intake.
Indeed, the central thrust of her argument was that it was something that people needed greater awareness of and that:
United States (US) Institute of Medicine (IOM)1 and European Food Safety Authority (EFSA)2 recognise that choline plays an important role in the human body and have established dietary reference values.
The logic seemed clear enough: if the States and Europe have guidelines regarding choline intake, why doesn't the UK?
Do Vegans Need to Worry About Choline?
It was somewhat strange, yet sadly typical, that this reasonably measured article, written by what the BBC described as an "independent nutrition and biomedical science consultant" and published in a respected medical journal, was reported in the mainstream media as though vegans would be all but dropping dead immediately.
Scaremongering News Reports
The BBC went with the relatively hysteria-free The brain nutrient vegans need to know about but the Metro opted for outright lies with their Meat-free diet 'lacks vital nutrient for healthy brain' feature. The quoted statement from the headline features neither in their report nor in the original journal piece. Business Insider Singapore, admittedly not something we read all that often, reported A nutritionist claims vegan diets can stunt brain development and there were lots of other similar newspaper articles that could no doubt cause alarm for those following plant-based diets.
On top of that came the predictable "humorous" editorial pieces and letters claiming that "science" now confirmed what "normal" people had known all along: vegans had something wrong with their brains. How side-splittingly amusing!
Had any of these people bothered to look at the report itself they would have seen this was very much not the truth of the matter. Derbyshire's report doesn't use the word "vegan" once, in fact! Admittedly, it does use the word "veganism"… but literally once!
More Research Is Needed
Ultimately though, to get back to the question at hand, namely, do vegans need to worry about choline? The answer is simple: No. When it comes to nutrition, choline is not something that vegans need to worry about. The journal piece is correct in stating that "…animal foods contain more choline per unit weight than plant sources" and also that "beef, eggs, fish, chicken, nuts, milk… provide some dietary choline".
However, rather than some sort of vegan choline Armageddon, the conclusion the BMJ feature reaches is that much more research is needed in the UK about choline intake and the results of deficiency in the long-term. The only mention of veganism follows when the author states that, "This is now more important than ever given that accelerated food trends towards plant-based diets/veganism could have further ramifications on choline intake/status."
The NHS's View
It should also be remembered that this is just the view of one nutritionist. The NHS and other major health bodies in this country do not, as stated, consider choline to be a nutrient worthy of great discussion. Essentially, this is the point Derbyshire makes and she feels that is wrong but in general we would prefer to side with the NHS than one individual. Especially when that one individual might not be all that she seems.
Is the BMJ Report Independent?
It should also be pointed out that whilst the BBC claimed that Derbyshire was independent, it subsequently came to light that she may not have been quite as independent as it first appeared. The BMJ updated their online version of the research to include the following statement:
Competing interests: ED has written this article independently and did not receive funding for writing it. It was written solely to raise choline awareness. She has, however, consulted for and advised: The Meat Advisory Panel, Marlow Foods (Quorn), the Health Supplement Information Service and the British Egg Information Service, amongst others
"ED" (Emma Derbyshire) stated that "I'm looking in the first instance to raise awareness. But I also think if people are eating a plant-based diet, particularly if they are women of childbearing age, they should look at supplements."
She also, as previously noted, argued that meat and eggs were excellent sources of choline. So, here we have someone who works with the meat, egg and supplementation industries, arguing that there is a nutrient best obtained via meat and eggs, or nutritional supplements.
Might just the slightest stretch of the imagination be needed to believe the BMJ's assertion that Derbyshire's piece was written "solely to raise choline awareness"? That is not to say that she may not be right in some of what she says but what is absolutely certain is that the rampant and ludicrous anti-vegan scaremongering that stemmed from her journal report was irresponsible journalism at best and deliberate and motivated misinformation at worse.
Vegan Sources of Choline
Despite the serious misgivings many have about this entire issue, given that other countries do have guidelines regarding adequate intake levels for choline, it certainly seems fair to assume that it might be something worth thinking about. We have looked at many nutrients in our vegan health section and have often used NHS guidelines when considering how a vegan can best meet their needs. As said, the NHS simply doesn't feature choline when they look at the various vitamins and minerals such as iron, selenium or zinc.
There are other respectable sources we can refer to, however, and much as Derbyshire calls for further research into choline, there is quite a lot we do already know about this micronutrient. From a vegan perspective, the most important thing we are aware of is that there are a number of plant-based ways of obtaining choline.
Vegan Friendly Choline Sources
As listed in the BBC article that first brought the issue of choline to the attention of many people, there are various vegan-friendly foods that deliver this nutrient. The ones the BBC highlighted, along with other good vegan sources, are listed below.
Mushrooms
Peanuts
Quinoa
Baked beans
Broccoli
Cauliflower
Spinach
Brussels sprouts
Roasted soya nuts
Tofu
It is interesting and absolutely worthy of note that milk contains considerably less choline than many of the vegan sources listed above. Derbyshire is happy to claim in her summary that "Eggs, milk and meat" are the major dietary providers of choline. However, this is somewhat contradicted by the information provided in her own graph.
This information shows that baked beans contain almost double the choline quantities of milk, with broccoli dishing up not far short of three times the amount, and almonds delivering well over 300%. The more one looks into this, the harder it is to believe the hype that materialised after the initial journal article.
How Much Choline Do We Need?
In 2016, the European Food Safety Authority suggested that 400 mg/day for all adults was a healthy intake, with pregnant or breastfeeding women needing slightly more. The US Institute of Medicine Food and Nutrition Board had earlier set a similar level and so it would seem reasonable that somewhere around this amount should be good for most people.
A Lack of Research
In fact, it could be argued that once again Derbyshire has been somewhat misleading because neither the US nor Europe have a recommended daily intake or dietary allowance for choline. This is because there is a lack of research and a lack of consensus. What the US and other countries around the world have is an "Adequate Intake" (AI). The AI is defined thus:
The AI is a recommended average daily nutrient intake level, based on experimentally derived intake levels or approximations of observed mean nutrient intake by a group (or groups) of apparently healthy people that are assumed to be adequate.
In short, it is a metric of limited worth, used when the hard science is lacking and a lot more research is needed. Because of the way it is calculated, it is often higher than would be recommended had there been more robust research findings available, and according to the 2000 book, DRI Dietary Reference Intakes: Applications in Dietary Assessment, when it comes to choline, "The AI is based on a single experiment in adult men. Choline's potential role in reducing chronic disease risk was considered in developing its AI."
The same book comments that when it comes to the AI "its relationship to the requirement for the nutrient is unknown". So, in short, for the time being, we don't really know how much choline is needed for good health.
Eat Your Greens & Exercise Instead of Worrying About Choline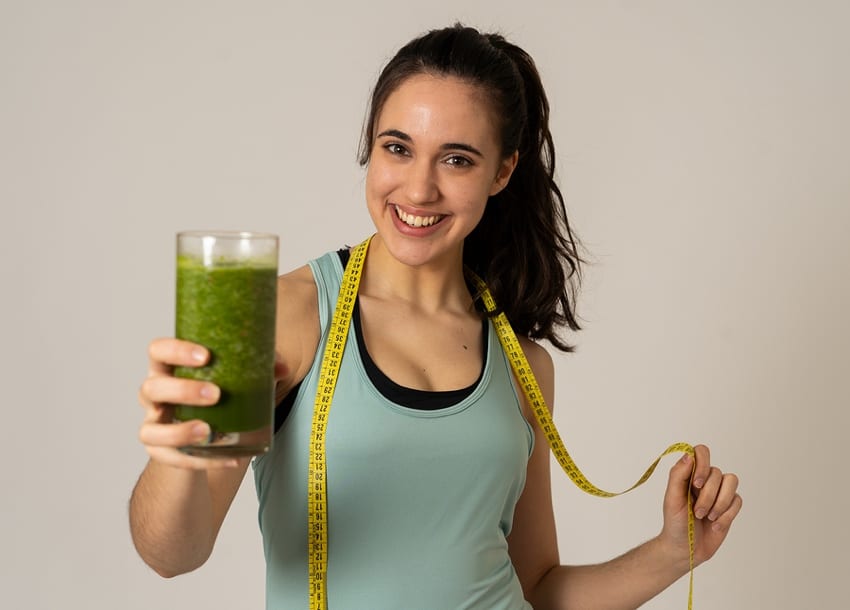 As ever, the advice comes back to the tried and tested, yet totally unsuitable for selling papers (do people still buy newspapers?!), "eat a wide range of fruit, vegetables, pulses and legumes". The best vegan sources of choline are ones that most vegans will eat regularly, so rather than worrying about a nutrient the NHS doesn't even deem worthy of discussing, focus instead on limiting your fat, sugar and salt, and on consuming a wide range of nutrients by eating a wide range of different plants and by exercising regularly.