There are few things vegans – especially new vegans – miss more than "real" cheese. There is a good reason for this; while there are some very good vegan-friendly alternatives for so many other foods that are usually made from animal products (from vegan ice cream to vegan burgers), there is a common perception that vegan cheese alternatives are bland at best and disgustingly wretch-inducing at worst. But what if we were to tell you that there are actually lots of excellent vegan cheeses out there? Well, some at least.
In this article we'll run through some of the best vegan cheeses available in the UK, covering various categories from standard vegan cheese blocks to vegan halloumi. So, whether you are seeking vegan cheese for pizza or just some vegan cheese that tastes like dairy cheese, there will be something for you here.
Note that the products featured are all vegan-friendly at the time of writing but producers can change ingredients or manufacturing processes from time to time so always check the label to be sure. Also, check for any possible cross-contamination issues if you have any food allergies.
Types of Vegan Cheese
Depending on which international cheese authority you believe, there are between 51 and 1,000 different varieties of dairy cheese. These can differ by moisture levels, firmness, country or area of origin, the source of the milk used and how mouldy it is.
With vegan cheese, things are, thankfully, a lot less complicated. For the purposes of this article, we've split the many kinds of vegan-friendly cheese into several categories, as detailed below.
Vegan Cheese Blocks/Hard Cheese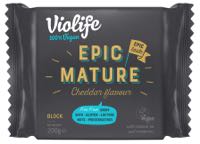 This category would cover vegan versions of your standard blocks of semi-hard cheeses, such as Cheddar or Red Leicester, as well as vegan versions of other more specialist hard cheeses like Parmesan.
Example: Violife Vegan Epic Mature Cheddar Flavour Block
Grated Vegan Cheese/Vegan Cheese Toppings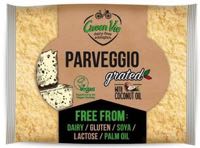 Essentially the same as the above but sold pre-grated. Sometimes referred to as "shredded" cheese rather than grated, this can include vegan cheese that can be used for pizza toppings and Parmesan-like grated cheese, amongst others.
Example: Green Vie Parveggio Grated
Vegan Cheese Slices
Often basically the same as the vegan blocks that are sold pre-sliced to give people that extra bit of convenience when making a vegan sandwich or adding a slice to their favourite vegan burgers.
Example: Applewood Vegan Cheese Slices
Vegan Cream Cheese/Cheese Spreads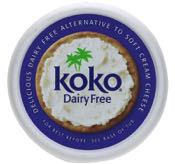 This would cover vegan alternatives to creamy cheese spreads like Philadelphia and also things like Boursin. In other words, cheeses that you can easily spread on bread or crackers or similar. Be sure to also check out our more in-depth article on Vegan Cream Cheese.
Example: Koko Dairy Free Soft Cheese Alternative
Artisan Vegan Cheese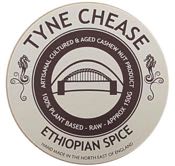 This could be seen to be a rather general category and could technically cover some of the cheese that also feature in other categories. Generally speaking, this category would cover the higher-end more gourmet vegan cheese options, often produced from organic and/or locally sourced ingredients and sometimes in small batches.
Example: Tyne Chease Ethiopian Spice
Flavoured Vegan Cheese
There could be some overlap between this category and some of the others, whether hard cheese, cream cheese or artisan cheese. But we're focussing on those that are infused with some non-cheese ingredient, whether chillies, cranberries or sundried tomatoes.
Example: Mexicana Vegan Cheese Alternative Block
Vegan Halloumi
Vegan alternatives to halloumi are few and far between (as we discuss in detail in our Vegan Halloumi article). But for those seeking vegan cheese that you can grill or even put on the barbecue, there are a few decent options, which we'll outline below.
Example: Violife Mediterranean Style Grill Me! Vegan Cheese
Vegan Feta-Style Cheese
These are cheeses that tend to come in blocks or sometimes cubes in oil but which resemble the soft, crumbly texture and tangy saltiness of the Greek cheese, feta.
Example: I Am Nut OK Fetamorphosis
Vegan Cheese Making Kits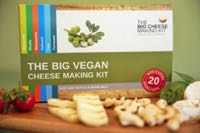 A halfway house to making your own vegan cheese from scratch, there are now a few vegan cheese making kits available to purchase.
Make Your Own Vegan Cheese
If you want to go the whole hog (no, we don't think using a saying that involves an animal is non-vegan), why not make your own vegan cheese. Many people will find it far easier and even cheaper to just buy some vegan cheese. But if you have time, patience and a desire to create something, it could be a rewarding option.
To go into detail about what you need to do to create your own vegan-friendly cheese is beyond the scope of this article but we'll post some information in our vegan recipes section in due course.
Top Vegan Cheese Brands in the UK
Here we'll look at the most popular and widely recognised vegan cheese brands in the UK. Note that some of the brands are not necessarily vegan cheese specialists and many produce other food products (which may be vegan or non-vegan, depending on the brand in question).
Violife
A highly regarded vegan cheesemaker who has one of the biggest product ranges out there, Violife cover everything from standard vegan cheese blocks to vegan halloumi, feta-style block to smoky cheddar flavour slices. Available at most large supermarkets these days, Violife are one of the major players in the world of vegan cheese.
Applewood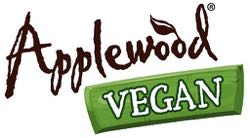 Another brand that has built up a reputation among vegans for producing products that taste like real cheese (though there is a lively debate about this in the various vegan forums out there). Unlike many of the brands mentioned here, Applewood also produce dairy cheeses.
As such, some vegans would no doubt rather opt for one of the wholly vegan brands. It also means that you need to be extra careful when purchasing your Applewood cheese to make sure you've picked up the vegan variety! It does have "vegan" written in big green lettering on the label though, so it should not cause many problems.
Vitalite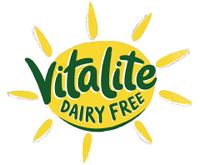 Many people who grew up in the 1990s would no doubt be familiar with the animated Vitalite advert that featured singing sunflowers and a sun with shades and white gloves and a bastardisation of the Desmond Dekker classic Israelites. But, these days, Vitalite have added some plant-based cheese to their product range (alongside their sunflower oil spread), which is good news for vegans. They currently offer a block and slices, both of which melt very well for vegan cheeses.
Green Vie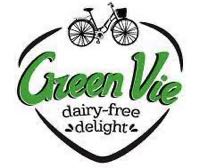 Green Vie is a company that creates plant-based products inspired by the oft-lauded Mediterranean diet. They have some interesting and versatile plant-based cheeses among their growing number of products. These include blocks, slices, grated, spreads and even some gourmet cheese options (including an interesting-sounding vegan cheese wheel with mango, lime and chios mastic!
Koko
Koko is essentially a coconut milk specialist that has a couple of side products, including their Cheddar Cheese Alternative block. Made with coconut cream and coconut oil (among other things), there is a creamier texture to this cheese than for many plant-based options. Note that using coconut oil tends to push up the saturated fat content compared to cheeses made from nuts.
Tyne Chease
One of the more artisanal vegan cheese producers to have at least partially broken through to the mainstream, Tyne Chease might have misspelt the word cheese, but we'll forgive them that because they have created some excellent products. Using traditional cheesemaking techniques (but without the need for cows!) their nut-based cheeses are cultured and aged and there's a strong emphasis on the flavour of the end product.
Bute Island Foods
This Scottish vegan cheese producer has a good variety of vegan cheese products under their Sheese brand. They cover slices (mature cheddar, mild cheddar, mozzarella and red Leicester), grated, blocks and "Creamy Sheese".
I Am Nut OK
Like Tyne Chease, I Am Nut OK is one of the higher-end vegan cheese producers to have gained popularity across the UK. As such, some of its products are becoming more widely available in places like TheVeganKind Supermarket. With various gourmet-style plant-based cheeses among their products, they offer everything from a tasty smoky melting vegan cheese to Rigotta – a lemon and thyme vegan ricotta!
Nutcrafter
Another high-end brand that tries to keep things organic and as pure as possible. They use live cultures (which are vegan, in case you were wondering) and cashew nuts to make their vegan cheese, some of which they age to accentuate the flavour.
Vegusto
Swiss-based vegan food maker Vegusto has started to break into the UK market of late and their No Moo Cheeses are proving very popular. Being from Switzerland, these guys even produce vegan cheese specifically for fondue and raclette so – as you could well imagine – it is made to melt very well. They have plenty of other options too, from No Moo Walnut Cheese to No Moo Blue Classic Cheese.
Follow Your Heart Dairy
Though not as well-known as some brands mentioned, Follow Your Heart have been around making plant-based products since 1970 when they first produced their Vegenaise in Southern California. They have expanded their product selection over the years and now have a good range of vegan cheese products, including blocks, slices and shredded (grated) options.
Oatly
More famous for their oat-based milk, ice cream and yoghurts, Oatly also produce a cream cheese-like oat-based spread.
Supermarket Own-Brands
Some of the bigger supermarkets have own-brand vegan-friendly cheese, such as the various options that come under the Tesco Free From banner. Always read the labels carefully on such items though as they often group vegan and non-vegan products together, for instance, those that do not include gluten but still include dairy might fall under the "free from" label in some products.
Vegan Cheese Blocks
Here are some of the most popular and widely available vegan cheese blocks in the UK at the time of writing. These most commonly resemble blocks of dairy cheddar you would find in any supermarket, but there are also many other varieties and styles as detailed below.
Cheese Name/Brand
Notes
Violife Vegan Blocks
Violife produce a good number of popular vegan cheese blocks in the following flavours: Original, Cheddar, Epic Mature Cheddar, Smoked, Mozzarella, and Greek White.

They use a mixture of coconut oil and (non-GMO) modified starch and various flavours to create the different varieties. They also have a parmesan-like Prosociano Wedge that is perfect for grating over pasta dishes.

Green Vie Blocks
Like Violife, Green Vie use coconut oil and modified starch as the main ingredients of their blocks. They come in the following flavours: Cheddar Flavour, Gouda Flavour, Mozzarella Flavour, Smoked Gouda Flavour, Pizza Flavour, Mediterranean Flavour, Vintage Cheddar Flavour, and the Parveggio Wheel, which is a nutty-flavoured, softer option.
Applewood Vegan Smoky Cheese Alternative
Vegans are split between wanting to avoid this altogether as the company also makes dairy cheese, or loving it. It is one of the closest plant-based cheeses to dairy cheese in terms of texture and taste.

You'll have to make your own mind up, but for us, given that it's a 100% vegan product, it is perfectly fine. And if Applewood sell loads of their vegan products, maybe one day they'll ditch dairy altogether.

Koko Deliciously Mellow Dairy Free Alternative Cheese
Described by Kate in Suffolk as the "Best vegan cheese by far!" on the Koko Site, this coconut-based cheese does have its fans. It is fortified with calcium, vitamin B12 and vitamin D2, and the inclusion of coconut cream, as well as coconut oil, lends it a creamier texture than some other vegan cheeses.
Vitalite Dairy Free Block
Though Vitalite spread (and their branding) has always been about sunflower oil, they rely on coconut oil instead for their vegan cheese products. They claim their block "melts to perfection" but that is a matter of opinion and we'll put that to the test and report on the results.
Follow Your Heart Vegan Cheese Blocks
Follow Your Heart produce two vegan cheese blocks at the time of writing: Dairy Free Mozzarella and Dairy Free Mozzarella Made with Organic Soy. The soy option – which uses organic expeller-pressed soybean oil instead of coconut oil – is significantly lower in saturated fat than the non-soy option.
Bute Island Sheese Blocks
Bute Island's extensive vegan "Sheese" collection includes the following Sheese Blocks: Mild Cheddar Style, Mature Cheddar Style, Strong Cheddar Style, Red Leicester Style, Smoked German Style, Edam Style, Gouda Style, Wensleydale Style, French Style Blue, and English Style Blue (with other blocks falling into other categories below). As with most vegan cheeses, they are made using coconut oil though they also use oat fibre and yeast extract among their ingredients as well.
Vegusto No Moo Blocks
Vegan cheeses from Vegusto are popular on the continent and are getting increasingly sought-after in the UK too. They have a good range of blocks, including Mild and Soft, Blue Classic, and Black Pepper, as well as specialist options to use for raclette or fondue.
Grated Vegan Cheese/Vegan Cheese Toppings
These are the vegan cheeses that are sold pre-grated, often in resealable plastic packaging. Note that if you are seeking a decent "cheese" to sprinkle on your pasta, check out our simple Vegan Parmesan recipe that is both tasty and nutritious. Some of these melt really well and can be used on homemade pizzas or sprinkled over baked potatoes or vegan chilli, though most are fine as they are in sandwiches.
| Cheese Name/Brand | Notes |
| --- | --- |
| Green Vie Parveggio Grated | A parmesan-like vegan cheese that comes finely grated, this works well on risotto, pasta or other dishes. |
| Applewood Smoky Vegan Cheese Alternative Grated | As with their main vegan cheese block, this grated option from Applewood is made using coconut oil and various starches, along with plant-based thickeners and flavourings, with a little paprika thrown in to add the smoky taste. |
| Violife Vegan Grated Cheese | Violife have three options for their grated cheeses: Cheddar Flavour, Original Flavour, and Mozzarella Flavour, which melts exceptionally well so works perfectly for homemade vegan pizzas. |
| Follow Your Heart Shredded Vegan Cheese | The grated vegan cheese options from Follow Your Heart are plentiful and come in the following varieties: Cheddar Finely Shredded, Cheddar Shredded, Mozzarella Finely Shredded, Mozzarella Shredded, Italian Blend Shredded, Fiesta Blend Shredded (which is a mix of their Pepper Jack and Cheddar vegan cheeses). Their so-called speciality vegan cheeses come in three options: Parmesan Shredded, Parmesan Grated, and Feta Crumbles. |
| Bute Island Grated Sheese | Available from an increasing number of shop, including TheVeganKindSupermarket, Bute Island's Grated Sheese comes in the following flavours: Grated Mozzarella Style, Grated Mild Cheddar Style, Grated Mature Cheddar Style, and Grated Hard Italian Style (similar to parmesan). |
Vegan Cheese Slices
Whether you want a quick and convenient option to help you create amazing vegan sandwiches or you want a slice to add to your burger of choice at a vegan barbecue, there are loads of options when it comes to vegan cheese slices. If you were a fan of Kraft Cheese Slices in your pre-vegan days, you will certainly like some of these.
| Cheese Name/Brand | Notes |
| --- | --- |
| Applewood Vegan Cheese Slices | Applewood's Smoky Vegan Cheese slices are lauded on some vegan forums for their ability to melt well and taste nice at the same time, which could be great when you're seeking to give your vegan burger an upgrade. |
| Violife Vegan Cheese Slices | Violife have pulled out all the stops with their vegan cheese slices and offer the following flavours: Original, Mozzarella, Cheddar, Smoky Cheddar, With Herbs, With Tomato & Basil, Smoked, and Mature Cheddar. The Smoky Cheddar Flavour Slices work particularly well on burgers, in our view. |
| Vitalite Dairy Free Slices | These are simply a sliced up version of their block, with the same ingredients, flavour and ability to "melt to perfection" (according to the Vitalite site). |
| Green Vie Vegan Slices | As with their blocks, Green Vie's slices come in a good number of flavours: Cheddar Flavour, Gouda Flavour, Mozzarella Flavour, Smoked Gouda Flavour, Pizza Flavour, and Mediterranean Flavour. As with all their cheeses, they include "vegan flavourings" but don't always specify exactly what. But they're definitely vegan, so all good. |
| Follow Your Heart Vegan Cheese Slices | Follow Your Heart's dairy-free slices come in the following varieties: Smoked Gouda Slices, American Slices, Provolone Slices, Pepper Jack Slices, Medium Cheddar Slices, Mozzarella Slices and Garden Herb Slices, though you are unlikely to find more than one or two of them at any supermarket in the UK at the moment other than TheVeganKind Supermarket. |
| Bute Island Sheese Slices | As with their grated Sheese, these come in a few flavours, namely: Mozzarella Style Slices, Mature Cheddar Style Slices, Mild Cheddar Style Slices, and Red Leicester Style Slices. |
Vegan Cream Cheese/Cheese Spreads
Here are the basic details about the main vegan-friendly cream cheese and cheese spread-style options in the UK. If you want to get more detail on products in this section, check out our Vegan Cream Cheese article.
Cheese Name/Brand
Notes
Koko Dairy Free Soft Cheese Alternative
A mixture of coconut oil, coconut cream, various starches and stabilisers, and fortified with vitamins B12 and D2, this is Koko's vegan alternative to Philadelphia.
Violife Creamy
As well as their Original Flavour Creamy vegan cream cheese, Violife also have the following: Creamy with Garlic & Herbs, Creamy Cheddar Flavour, and Creamy with Hot Peppers.
Green Vie Spread Me
The Spread Me products from Green Vie include tapioca maltodextrin and water, as well as their usual mix of coconut oil and starch to produce the creamy texture.

They come in the following flavours: Spread Me Original, Spread Me with Red Peppers, Spread Me with Tomato & Basil, Spread Me with Mushrooms & Truffle, Spread Me with Cucumber & Dill (Tzatziki Style).

Oatly Creamy Oat Spread
Using a mixture of oats, rapeseed oil, coconut oil and starch – among other things – Oatly have produced a cream cheese-like spreadable vegan cheese that is significantly lower in saturated fat than those that use more coconut oil.
Bute Island Creamy Sheese
Bute Islands Creamy Sheese is available in the following flavours: Original Spread, Cheddar Style Spread, Chive Spread, Garlic & Herb Spread, Spring Onion & Cracked Black Pepper Spread, and Sweet Chilli Spread.
Flavoured Vegan Cheese
In our category of "flavoured cheese" we've included those to which ingredients have been added that flavour the cheese in a non-cheesy way (e.g. with peppers or chillies that are not used in conventional cheeses like standard cheddar) or which add texture in some way.
Note that there are lots of other flavoured cheeses produced by the more artisanal brands that we've included later in the article. These are the products that are often available in standard supermarkets.
Cheese Name/Brand
Notes
Mexicana Vegan Cheese Alternative Block
Fans of spice could be tempted by this vegan cheese block that is made by Applewood (but not branded as such). It is flavoured with red and green bell peppers and red and green jalapeños, as well as paprika, chilli and cumin. It also has added calcium and vitamin B12.
Green Vie Flavoured Wheels
There are some imaginatively flavoured vegan cheese wheels from Green Vie that come in the following varieties: Wheel with Mango, Lime & Chios Mastic, Wheel with Mild Peppers & Sundried Tomatoes, or Wheel with Mushrooms & Truffle Flavour.

Note that some would argue truffles are not vegan because – despite being fungus which is vegan – they are usually found using animals, which would be viewed as exploitation by many vegans … but make your own mind up on that one.

Bute Island Flavoured Sheese Blocks
There are three flavoured Sheese block options at the time of writing: Cheddar Style with Caramelised Onion, Cheddar Style with Garlic & Chives, Cheddar Style with Jalapeño & Chilli.
Nush Almond Milk Cheese Spread
By using almond milk as the main ingredient of their vegan-friendly cream cheese alternatives, Nush have produced a creamy and tasty product that is much lower in saturated fat than its rivals that use coconut oil. Available in Natural or Chive flavours, this will appeal to the more health conscious among you.
Vegan Halloumi
Halloumi is one of those foods that many new vegans miss. But there are an increasing number of vegan halloumi options that are getting ever closer to the taste and texture of the dairy original. Here are the best vegan halloumi options available at the moment in the UK. Be sure to also check out our dedicated Vegan Halloumi article.
| Cheese Name/Brand | Notes |
| --- | --- |
| Violife Mediterranean Style Grill Me! Vegan Cheese | Adding barley starch and ground sunflower kernels to the usual mix of coconut oil and modified starch gives this Grill Me! Vegan cheese the consistency of dairy halloumi once it's been grilled, with the olive extract and sea salt added for flavour. |
| Green Vie Vegrill | Aside from the coconut oil and modified starch of their main blocks, Green Vie add chicory root extract and spearmint, which gives this grillable vegan cheese a distinctive flavour. The inclusion of fava bean protein among the ingredients helps the texture when it's been grilled and of course the vegan protein content too. |
| Nutcrafter Vhalloumi Levantine Block | These guys are a cut above most in terms of the care and attention they give to their products… they use deionised water instead of plain old tap water, for instance! Their vegan version of halloumi is made from "organic raw and activated cashew nuts", organic tapioca flour, organic pea protein, with some sea salt and live bacteria thrown in too (along with some plant-based stabilisers). See below for more on this artisan brand. |
Vegan Feta Cheese
Dairy feta cheese is a tough thing to replicate, but the following vegan versions are as close as you can get without having to get animals involved.
| Cheese Name/Brand | Notes |
| --- | --- |
| Violife Greek White Block | This feta-like vegan cheese has the appearance of the dairy cheese it mimics. It is not quite as crumbly but it's not bad. The Violife Blue Wedge has a similar texture and could be worth a try too. |
| I Am Nut OK Fetamorphosis | This is a pricey but very good gourmet-style vegan alternative to dairy feta from I Am Nut OK. Handmade in London from cashew nuts, coconut oil, rapeseed oil, garlic, peppercorns, sea salt, lactic acid and live cultures, it comes in a glass jar and is marinated and it looks almost posh enough to justify the hefty price tag. |
| Green Vie Greek Style | There are two Greek Style vegan cheese options from Green Vie: simple Greek Style and Greek Style with Dried Oregano and Olive Oil. They both offer a feta-style crumbliness and tang of the dairy version though aficionados would certainly be able to tell the difference. |
| Bute Island Greek Style Sheese | The Greek Style Sheese Block from Bute Island is designed to be both crumbly and possesses the ability to melt well. |
Artisan Vegan Cheese
This is a trickier category to assess because, by their nature, artisan vegan cheeses are often produced by small companies that sometimes only cater for local customers (for instance by selling at local markets or in local independent shops).
But we'll focus here on some of the artisan (or higher-end) vegan cheeses that are generally available around the UK, either in shops such as TheVeganKind Supermarket or by ordering directly from the producers.
Cheese Brand
Notes
Tyne Chease
Founded in Newcastle in 2014, Tyne Chease produces a great range of varied and flavoursome nut-based cheeses (or cheases, take your pick). The products they make are both cultured and aged to bring out the flavours.

They have loads of options from which to choose including the following types of chease: Dill, Garlic, Smoked, Pink Peppercorn, Za'atar Spice, Ethiopian Spice, Smoked, and Blueberry Oak. They also produce creamed versions of some of their flavours. They are available to buy from TheVeganKind Supermarket and some other mainstream and more specialist shops.

I Am Nut OK
Based in Hackney, London, I Am Nut OK create their plant-based cheeses in small batches and by hand, and use fermentation and ageing to enhance the flavours of their products.

They have some imaginative and gourmet-sounding flavours such as Thorny For You (Rose Petal Log), Minerthreat (Smoky Charcoal), and Nerominded (Black Truffle). They can be found in TheVeganKind Supermarket, GreenBay Supermarket, Selfridges and others.

New Roots
Based in Switzerland (a country that knows a thing or two about cheese), New Roots is a 100% vegan, 100% organic cheesemaker whose products are slightly different to many others available in the UK.

Their fresh vegan cheeses are available in Herbes de Provence, Pepper, or Greek Style flavours and they have various soft cheese options and even their Free The Goat options that resemble cheese made from the milk of goats.

Nutcrafter
Another who uses mainly cashew nuts to make their vegan cheese, Nutcrafter have fresh and aged cheese options as well as spreads and grated products too.

Flavours like their Aged Gomasio, Aged Black Peppercorn, Aged Seaweed, and Volcanic (Aged Charcoal) are sure to appeal to those seeking something a little more indulgent than your average vegan cheese block. In addition, their Fetah Greek Style or VHalloumi Levantine Block are perfect for those looking for vegan versions of Mediterranean classics.
Supermarket Own-Brand Vegan Cheese
Supermarkets have finally cottoned on to the fact that the number of vegans is growing and will continue to grow in the UK in the coming years (partly driven by the strong environmental arguments to go vegan). As such, they've started to produce their own versions of popular vegan products, including vegan cheese. Here are how the main supermarkets are getting on at the time of writing.
Cheese Name/Brand
Notes
Tesco
Tesco are pretty good when it comes to producing vegan cheese options under their Free From sub-brand. At least in terms of the variety they offer – though they could come up with some catchier names!

Their vegan cheese products include: Free From Coconut Oil Alternative To Grated Mozzarella, Free From Coconut Oil Alternative To Mature Cheddar… you get the idea… also Alternative To Jalapeno & Chilli Cheddar, Alternative To Italian Hard Cheese, Alternative To Halloumi, Alternative To Chilli Cheese Slices, and Free From Soft Cheese With Garlic & Herbs.

Asda
Asda have upped their game in recent times and now produce several vegan-friendly cheese options under their own-brand Free From label. At the time of writing these are: Soft Cheese Alternative, Garlic & Herb Soft Cheese Alternative, Garlic & Chive Cheddar Alternative, Grated Mozzarella Alternative, Sliced Mature Cheddar Alternative, Mature Cheddar Alternative.
Morrisons
Morrisons have started to take vegans seriously and they have plenty of plant-based cheese products available under their V Taste sub-brand. These include Free From blocks (Smoked Cheddar, Red Leicester, Mature Cheddar, Cheddar), Free From slices (Cheddar, Mozzarella, Red Leicester) and a Free From Garlic & Herb Soft Cheese.
Sainsbury's
Sainsbury's have a few Free From vegan cheese options available and use similarly longwinded names for them as Tesco do. Their own-brand vegan cheeses include the following: Deliciously Free From Grated Cheddar-Style Coconut Base Alternative To Cheese (catchy, eh!), an alternative to soft cheese, a grated cheese and a Greek-style cheese.
Waitrose
Waitrose stock more brands of vegan cheese than many other supermarkets (including the likes of Nush and Bute Island) but they only have a couple of own-brand vegan-friendly cheese options: Vegan Original Grated and Vegan Original Soft Spreadable.
Aldi & Lidl
The discount-style supermarkets don't tend to do "own-brand" products per se and they also make it very difficult to know what products they have in store at any time before you actually get there. As such, there are no own-brand vegan cheeses we can confidently list for Aldi or Lidl at the present time.
Vegan Cheese Making Kits
It is now possible to purchase vegan cheese making kits such as the one available from The Big Cheese Making Kit. These tend to include all the bits and pieces you need to make your own vegan cheeses including all the ingredients and instructions on how to make your vegan cheese – often you can make different varieties from the same kit.
These can be a good stepping stone to making your own vegan cheese entirely from scratch, while still giving you the satisfaction of having created something rather than having simply bought the end product from the shop.
What Is Vegan Cheese Made From?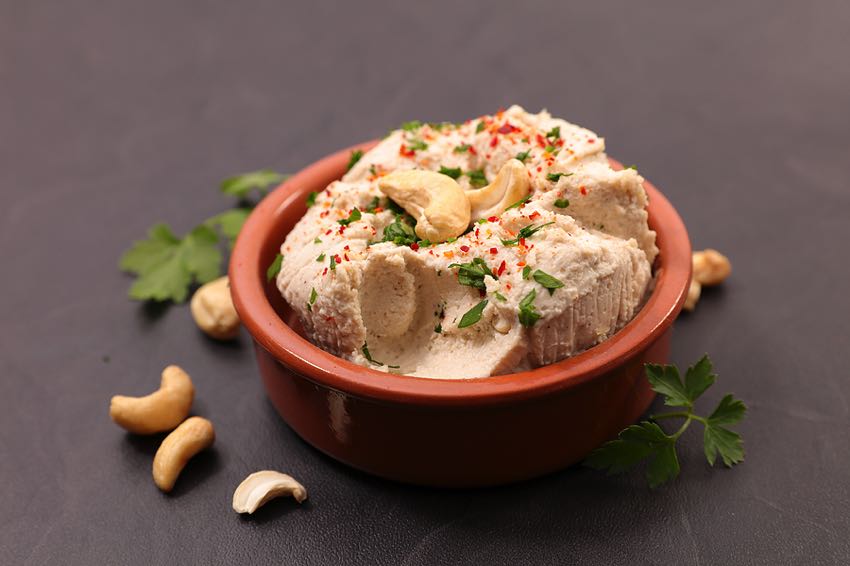 As you have no doubt seen us mention above, most vegan cheeses are made from a combination of oil (usually coconut oil) and starch (which can come from all kinds of sources from tapioca to potato to rice). This is certainly the case with the mass-produced products that you will tend to come across in the big supermarkets. Some of the higher-end products opt instead to make their vegan cheese from nuts – whether cashew nuts (like Tyne Chease) or almonds (like Nush). This tends to create products that are lower in saturated fat than those using coconut oil, with higher protein and more micronutrients.
Most vegan cheeses will include some vegan-friendly flavouring or other. They are not usually obliged to specify the exact origin of the natural flavourings in some cases under food labelling legislation, but suffice to say they will be vegan friendly if the product is labelled as such. You will tend to find that mass-produced vegan cheeses will contain more ingredients than the artisan, small-batch, hand-made options. Usually, there are no particularly nasty ingredients but things like stabilisers, acidity regulators and thickeners are often added to improve the texture or consistency of products or to increase their shelf life.
Vegan Cheese Versus Dairy Cheese
When it comes to comparing vegan cheese to dairy cheese there are various factors that people will want to consider. For many people, the primary concern is the actual taste of the products. Because people's tastes differ so dramatically (you only have to look at a product like Marmite to know that!) it is difficult to give definitive answers to the question of whether vegan cheese is "nicer" than dairy cheese. We are going to do extensive taste tests of the vegan cheeses mentioned in this article elsewhere on the site, so we won't delve into that particular aspect of comparison here.
Aside from the taste, though, there are various other considerations that many people take into account when choosing whether to buy vegan or dairy cheese. The main additional factors are:
Environmental impact
Health implications
Ethical considerations
Price
Environmental Impact
There is little doubt among scientists who study such things that food products made from animals are significantly worse for the environment than those made from plants, particularly in terms of greenhouse gas emissions. Indeed an extensive research study published in 2014 found that the mean dietary greenhouse gas emissions per 2,000 kcal of meat-eaters were more than double those of vegans and it was 2.5 times as great once adjusted for sex and age.
Cows produce a lot of carbon dioxide and – crucially – methane, which actually causes the planet to warm swifter than carbon dioxide does. As such, it should come as no surprise that dairy cheese is significantly more damaging to the environment than cheese made from plants, whether coconut milk/oil, cashew nuts or anything else derived from plants.
For instance, it is estimated that the quantity of greenhouse gases produced from the production of a kilogram of dairy cheese is around nine times that created from the production of a kilogram of coconut-based or cashew-based cheese. In short, from an environmental perspective, vegan cheese wins hands down against dairy cheese. If you want to learn more about veganism and the environment, check out our article on the environmental reasons to go vegan.
Health Implications
With regards health it is commonly accepted that in almost all ways a well-planned vegan diet is a match for one that includes meats and dairy (as we explain in detail in our article on the health reasons to go vegan). In addition, a vegan diet automatically excludes a number of foods that are known to be extremely unhealthy. Chief amongst these are red and processed meats but vegan diets also tend to be far lower in saturated fat too. What's more, on average, vegans consume far more fibre and are more likely to consume a wide range of fruit and veg too. But that does not mean that all vegan products are automatically healthy. When it comes to vegan cheese, it is something of a mixed bag when compared to dairy cheese.
Generally speaking, there are very few vegan cheeses that would be classed as less healthy than their non-vegan counterparts, but there are plenty – particularly those made with coconut oil – that have roughly similar levels of saturated fat as dairy cheese. On the other hand, those vegan cheeses made from nuts tend to have much lower levels of saturated fats (usually less than half) of non-vegan cheeses. Ultimately, if health is your primary concern, neither vegan nor non-vegan cheese should be top of your list of foods to indulge in. But nut-based cheeses are certainly better for you than dairy options.
Ethical Considerations
Like the environmental considerations, when it comes to ethics, there are very few arguments that dairy cheese is more ethical than cheese made from plants. To produce dairy cheese, cows are held captive and milked until they are not able to produce sufficient quantities (and are then sent to slaughter). But they also have their calves taken from them soon after giving birth to them and these calves are often slaughtered for veal and to produce the rennet that is used in the production of some non-vegetarian cheeses and which is taken from the stomach of the slaughtered calf.
Cashew nuts and coconuts, on the other hand, do not have many ethical concerns, although always check where your chosen vegan cheese producer gets their nuts as there have been reports of monkeys being used to harvest coconuts in some instances. And the conditions of workers who harvest nuts should also be considered, but most vegan-friendly companies also have strong commitments to social justice, something they usually explain on their websites.
Price
The price of vegan cheese has tended to be slightly higher than the equivalent non-vegan cheese options, partly because there has been less competition in the vegan cheese market. But as more vegan products appear, the price will naturally be driven down. At present, to give an example, dairy cheese slices are usually around the £2.00 mark (for decent quality products) whereas the vegan equivalent (such as Violife or Vitalite slices) are around £2.50.
When it comes to more gourmet cheese options, the prices vary widely for both vegan and non-vegan cheese products with things like Tyne Chease costing something like £8.95 for a 160g wheel, but then artisan dairy cheese can cost at least that in many instances. In short, it's about discovering your favourite options and deciding if you feel they are worth the price tag.
Conclusions: Vegan Cheese – It's Getting Better All The Time!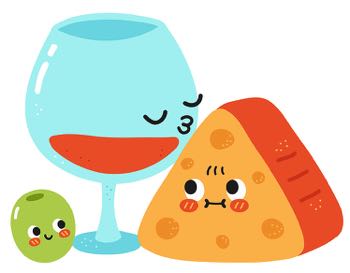 As you will see from the wide range of vegan cheese products mentioned above, there are certainly plenty of options for those seeking an alternative to dairy cheese. Whether or not you like the taste of many (or any) of them will come down to your personal preferences. But the quality and choice of vegan cheese is certainly on the up so we would urge you to give at least a couple of them a try to discover if any tick the boxes for you.
Ultimately, whether you are seeking a standard cheddar-style cheese to put in a sarnie, a mozzarella option that melts well, or something a little more gourmet, there are enough products available to mean that even the most discerning (former) cheese lovers should be able to find a vegan cheese they like. And given that vegan cheese is better for the environment, often lower in saturated fat and requires no cruelty or death to cows, perhaps now is the time to switch to vegan cheese?