Everyone enjoys receiving a variety of tasty or enticing treats and vegan hampers could be the perfect gift for vegans and non-vegans alike. But, definitely vegans! A hamper usually consists of a variety of different food and drink products, though you can get hampers including lots of non-food/drink items too. They are very popular and allow you to give your friends or family members a versatile and thoughtful gift … but without actually putting in a huge amount of work yourself! And, whether you are seeking ideas for a luxury vegan Christmas hamper or you want a vegan cheese hamper for your friend's birthday, we've got some great ideas and suggestions for you right here.
In this article, we'll run through the most popular types of vegan hampers and we'll also give some information about some of the best places to buy them. We'll also go on to explain how it can be relatively easy and good value to create your own vegan hampers, which can be tailored to the tastes of the recipient to create a more personal present.
Hampers Versus Gift Boxes
There is sometimes a fine line between a "gift box" and a "hamper" and lots of websites tend to use the terms interchangeably. In theory, a hamper ought to come in some kind of basket rather than a box and is usually presented with the various products lying on top of some kind of filling that often looks like (but rarely is) straw.
Of course, there are no strict rules or laws governing these things, and if you want to buy someone a "retro sweets hamper" that comes in a shoebox or even a small cardboard box that fits through a letterbox, we shall cast no aspersions.
Top Vegan Hamper Categories
Here we'll run through some of the most popular categories of vegan-friendly hampers available in the UK at the time of writing. And, where better to start than with a little festive cheer?
Vegan Christmas Hampers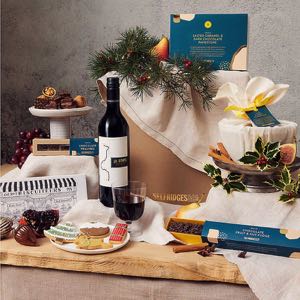 For many, hampers are symbolic of Christmas and Christmas hampers are very popular gifts. In fact, many people buy hampers for themselves and their families to supplement their usual food and drink. Often these will include traditional Christmas treats like Christmas pudding, Christmas cake, mince pies, and various nuts, dried fruits and bottles of sherry or some other tasty tipple.
But vegan Christmas hampers come in all shapes and sizes and can include all manner of different products, however, tenuous their relation to the festive season happens to be. If you are seeking ideas for a vegan Christmas, check out our article on vegan Christmas dinners to get an idea about the key essentials.
Vegan Cheese Hampers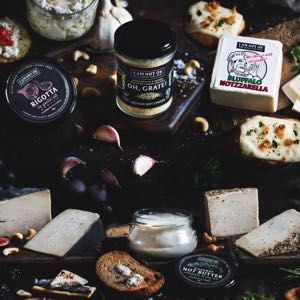 As we discuss in our article on vegan cheese, there are some excellent, flavoursome vegan cheeses available these days (that are far better than they used to be just a few short years ago!). Dairy cheese gifts boxes and hampers are very popular with non-vegans, but vegan cheese hampers are becoming increasingly available for those following a plant-based diet (or those who want to avoid dairy products for health, environmental or ethical reasons).
A variety of vegan cheeses with a few nice vegan-friendly crackers and chutneys thrown in could make a brilliant gift at any time of the year but could go down especially well at Christmas with a nice (vegan-friendly) port!
Vegan Chocolate Hampers
The same can be said for vegan chocolate, and given that a lot of top quality dark chocolate is naturally vegan anyway, and there are so many specialist vegan chocolate brands these days, it should come as no surprise that vegan chocolate hampers are readily available and can make brilliant gifts for anyone with a sweet tooth.
Vegan Sweet Hampers
Speaking of those with a sweet tooth, there has been a rise in the popularity of sweet boxes and hampers in recent years. As we show in our article on vegan sweets, there are loads of vegan-friendly sweets around these days, some of which are designed to be free of animal products, others of which are what would be termed accidentally vegan. Either way, a box packed full of vegan sweets is sure to tickle the fancy of many a lover of confectionery.
Vegan Snack Hampers
For those who are more partial to savoury food, a hamper containing a wide range of vegan snacks will often be greatly appreciated. It could contain a mixture of vegan crisps, nuts, seeds, legumes, crackers, chutneys and any number of savoury products that are specifically aimed at those on a plant-based diet.
Vegan Tea or Coffee Hampers
There are loads of tea and coffee gift subscriptions available these days, but you can also purchase (or create) a one-off hamper that contains a selection of fine teas or coffees (both of which are naturally vegan).
Vegan Booze Hampers
As we discuss in our articles on beer, wine and Champagne (among others), some alcoholic drinks are not vegan for various reasons, but plenty are. As such, buying or creating a hamper that includes various alcoholic drinks could be a fine option for family or friends who enjoy a tipple.
Luxury Vegan Hampers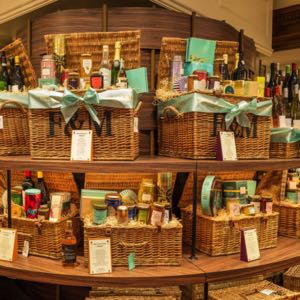 Technically, the term luxury hamper could apply to any of the above, but those that fall under the luxury tag often have a mix of high-end food and drink (usually Champagne or very nice wine). So, if it includes chocolates, for instance, we would probably be talking about particularly fancy vegan dark chocolate truffles.
And, if a luxury hamper included vegan cheese, it would be the kind of artisan vegan cheese that has been handmade from nuts (rather than that which has been mass-produced using coconut oil or similar).
Non-Food Vegan Gift Hampers
Although hampers traditionally contain food and drink products, there are plenty of gift hampers that include non-food items. This could be anything from a few pairs of fancy socks or some handkerchiefs to a collection of vegan cosmetics or nice toiletries.
Best Places to Buys Vegan Hampers
When it comes to purchasing vegan hampers (or hampers in general, for that matter) you have various options.
Best Shops to Buy Vegan Hampers
Here we'll give details of some of the best places you can purchase vegan hampers in the UK, starting with the more traditional retailers and others that have physical shops (though almost all of these will allow you to order online).
We'll also give details of some of the most popular online-only hamper specialists. Note that the prices and contents of the hampers mentioned can vary, so please check the retailer or site in question for the latest information.
Selfridges
Selfridges began life back in 1906 and has flourished over the years. People seeking luxury hampers have long made Selfridges their first port of call (though their £5,000 Selfridges Selection Best of Selfridges Christmas Hamper will be out of reach for most people… and it's not vegan anyway!).
At the time of writing, Selfridges had three vegan hampers, including two vegan cheese-based options and a £120 Vegan Christmas Hamper that includes chocolate, fudge, chutney, Turkish delight, coffee and a very tasty-sounding Vegan Salted Caramel & Chocolate Panettone.
Fortnum & Mason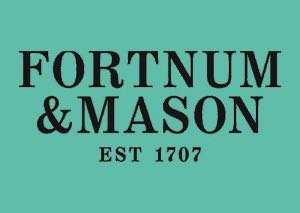 This famous department store (that was founded way back in 1707) is the go-to option for many hamper lovers who are seeking something a little bit special. Unless, that is, you want a vegan hamper. At the time of writing, Fortnum & Mason offer almost 100 hampers (some of which cost hundreds of pounds), but only two that are suitable for those on a plant-based diet.
One is a Kir Royale Box, which costs £60 for a 75cl bottle of champers and a 35cl bottle of cassis, and it would be generous to really call that a vegan hamper. The other is the Two Person Piccadilly Vegan Picnic hamper, which costs £100 for 23 items including a charred cauliflower taco platter, mushroom pâté with mixed beans and paprika, a tomato salad and, er, a bottle of water. It can only be delivered within the M25 too!
Marks & Spencer

Not as big on hampers as some of the others mentioned, at the time of writing, M&S only had seven readymade hampers, none of which was vegan (one was vegetarian but included lots of products containing dairy and/or eggs).
Harvey Nichols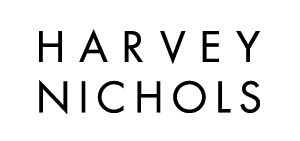 Havey Nichols is another old department store (it dates back to 1831) that has a wide array of hampers, a lot of which are wine and spirit hampers (many of which are vegan friendly). They don't have any specifically vegan-friendly food hampers but they do have a Luxury Vegan Edit collection of Marc Jacobs, Hourglass and Fenty Beauty makeup, that could appeal to those seeking something special for their vegan loved one.
Slightly annoyingly, many of the food hampers appear to be almost vegan with just one or two products containing milk or egg-derived ingredients. But we're hopeful they might cotton on to the fact that vegans like hampers too and perhaps Harvey Nichols will add some plant-based hampers in due course.
Hotel Chocolat
Though not as traditional as some of the ultra-traditional retailers mentioned above, Hotel Chocolat have been around since 2004 and have over 100 stores. Obviously one for chocolate lovers, their "hampers" are in the form of gift boxes or bags into which you can add your chosen products. Once you select your bag or box, you can then filter the products so it only shows those that are suitable for vegans (at the time of writing, there were 80 options available).
As well as the many chocolate products (such as their Salted Dark Chocolate Slabs), they also offer vegan-friendly alcoholic drinks such as Salted Caramel Cacao Vodka Liqueur! There is also the All Dark Vegan Chocolate Hamper Collection if you haven't time to pick the individual products yourself.
John Lewis & Partners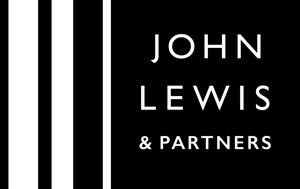 Despite having almost 100 products that are displayed when we searched for hampers on the John Lewis & Partners site, there are no filters to select vegan products. When we searched for vegan hampers, there were only three products showing: a Vegan Treats Bag that was £29 for around 850g of vegan sweets and then two Vibrant Vegan Bag products, one of which was out of stock, the other out of date!
For a company of their size and stature, we think John Lewis & Partners should do a lot better than that. Hopefully they'll improve in time for Christmas, assuming they don't spend all their time re-hashing the same old TV advert yet again!
Buying Vegan Hampers Online
Though the above retailers will (generally) allow you to order hampers online, here are some online-only hamper specialists that might be of interest to you. Because – in theory at least – they have lower overheads, there is a good chance they could offer better value for money than some of the department stores we've featured, especially if you know exactly what you want.
Hampers.com
An Oxfordshire-based hamper specialist with roots that stretch back to 1979, hampers.com offer a limited array of vegan hampers, many of which combine snacks or chocolate with some kind of alcoholic beverage (and we're certainly partial to such combos!). They are not cheap, though, with the Vegan Hot Chocolate Hamper costing £36 at the time of writing for a tin of hot chocolate, a bar of chocolate, some almond thins biscuits and come marshmallows.
TheVeganKind Supermarket

The VeganKind Supermarket is arguably the best vegan-specialist food retailer in the UK at present. They have a fair range of vegan "gift boxes" (as they term them, rather than hampers) that cover things like snacks and chocolate but also things like the Bee Kind Gift Box (that has vegan alternatives to honey-based items). Though they don't have a vast range of standalone hamper products, TheVeganKind Supermarket is our preferred option when creating our own vegan hampers (see below for more info).
My Vegan Hamper

A vegan hamper specialist, myveganhamper.co.uk offers a range of hampers that are delivered in 100% recyclable packaging. They have various themes to their hampers (which are more accurately described as boxes), including movie night (with vegan-friendly popcorn and other snacks), savoury snacks, sweets, and even hampers that includes products that are high in vegan protein.
These hampers appear to offer better value than some of the more traditional hamper retailers in terms of the number of products for your money (with hampers from as little as £18). And they are good quality products too.
Not on the High Street
Now very well established as an online gift retailer, notonthehighstreet.com has a good variety of vegan-friendly hampers, but they are not as easy to find as they should be. At the time of writing vegan, hampers are lumped in with what they term "dietary hampers", so they are displayed alongside lots of non-vegan products (that might be gluten free or aimed at people with diabetes).
Aside from that slight inconvenience, there is a fair bit of choice for vegans but on the face of it, some options look a little on the pricey side (for example, a Vegan Gourmet Hamper for around £70 that doesn't contain loads of products). But given the number of choices, there should be hampers here to suit most tastes and budgets.
The British Hamper Company

The British Hamper Company, which is based in Lincoln and was founded in 2013, has a handful of vegan-friendly hamper offerings that range in price from around £30 to around £100. They include various vegan treats including sweets, snacks, jams, chutneys, wine and chocolate. The quality of the products and the presentation of the hampers looks good and the quantities are also impressive.
Vegan Hamper Co

Vegan Hamper Co is another vegan specialist that is 100% vegan owned and uses 100% recycled (and recyclable) materials for their boxes. They are similar in style (and value) to myveganhamper.co.uk (mentioned above) and have vegan boxes ranging from just £12 (for their Accidentally Vegan Hamper) to £45 for a Luxury Vegan Hamper.
The latter contains an interesting mix of products that includes vegan tuna, cheese flavour sauce mix and vegan macaroni cheese… not sure these are quite in the same luxury bracket as some of those at Fortnum & Mason or Selfridges… but they are significantly cheaper!
The Goodness Project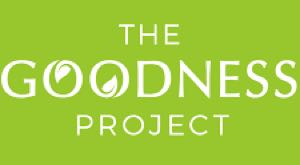 The Goodness Project is another company that sells vegan (and organic and gluten free) hampers online. At the time of writing, they have around 50 vegan-friendly options that range from letterbox friendly vegan snack and tea boxes to a £75 Organic Red Wine Wicker Hamper that includes Booja Booja truffles, Raw Halo Dark Chocolate, olives, mixed nuts and various other tasty vegan products.
Things to Consider When Buying Vegan Hampers
There are plenty of factors to consider when deciding which – if any – vegan hamper to purchase. Some of these will seem blindingly obvious to some people but we'll include them to ensure we cover all bases.
Postage Charges
If you are buying the hamper in question as a gift for someone who doesn't live near you, it's probably not a great idea to go to a shop and purchase a hamper which you'll need to send through the post. This is likely to be costly (given the weight of many hampers) and there might be some restrictions on which items can be sent through the post.
Delivery Charges
Related to the above, but this is more if you are buying online and you want the company to deliver the hamper to the recipient. Some hampers will come with free delivery, but if not, the delivery charges might add a significant amount to the overall cost due to the weight of the products. Always check whether delivery is free before picking all your items for your hamper in case you get a nasty shock at checkout.
Value for Money
It can be easy to get carried away when buying a hamper as they often look very appealing (whether online or in a shop). But it's a good idea to take into account the number of products you are getting for your money but also – crucially – the size of each product. On occasion, we've seen products in hampers that are in smaller packages than you might expect to see them in a shop (for instance a box of chocolate truffles that would only contain a few actual chocolates or champagne that is included as a half or even a quarter bottle rather than the standard 75cl).
It's therefore important to check the weights of the individual products to ensure you are not being sold short. If you have the time, it's also worth checking the individual prices of the products they include. This is sometimes easier said than done, but if you can find out it is highly likely you will discover that the mark-up could make it appealing to create your own hamper instead (see below).
Quality of Products
Obviously, the quality of the products included in any given hamper will have an impact on the price. But if you compare two similarly sized and priced hampers and one includes a load of Vegan Kit Kits and a bottle of Bella Cucina Prosecco (which is vegan, by the way), and the other includes Seed & Bean Organic Dark Chocolate Flaked Truffles and a bottle of Pol Roger champagne (which is also vegan friendly)… well, as much as we're impressed by the Vegan Kit Kats, we reckon we'd opt for the alternative.
Personal Tastes
It's always a good idea to take a look through the products contained in any hamper you are considering buying to ensure that it ticks the right boxes for the person it will be given to. If you're buying for yourself, that's obviously easy. But if buying for others, and especially those who might be new to veganism, it's worth taking a little time to consider if the products contained within the hamper will be well received.
Some people, for instance, cannot seem to give vegan cheese a chance, even though it has improved greatly in recent years. If that's the case, there's no point buying them a hamper packed full of cheese made from cashew nuts. It could be safer to buy them a vegan sweets hamper or one containing booze and savoury snacks.
Make Your Own Vegan Hamper
If you have the time and imagination, you can construct a DIY vegan hamper easily enough by following these super-simple steps:
Source a Box or Basket – Wicker baskets are hard to beat when it comes to the presentation side of things. They can be purchased fairly cheaply from all kinds of retailers, from discount home stores to garden centres. Or you can go for a high-end wicker basket from a more specialist retailer if you're looking to create something really special.
Use Hamper Filler – Hamper filler is the shredded paper, raffia, etc. found on the base of the hamper to protect the products. Wood wool is an effective packaging option that is eco friendly as it is free of plastic and is biodegradable, and often comes as a by-product of the timber industry (you can buy from suppliers who only undertake sustainable production). It is also very good value compared to many alternatives.
Shop Around for Vegan Products – Ultimately, this is the most important of the steps as this is the part that will make or break your hamper. As such, we'll give some tips on this below. We would recommend using TheVeganKind Supermarket when picking your individual products as they have a massive range of sweet and savoury snacks and indeed all kinds of other vegan-friendly products (food and otherwise). And, as they are 100% vegan there is no need to check each item individually.
Best Products to Add to a Vegan Hamper
The products you choose to add to your homemade vegan hamper will no doubt depend on your tastes and those of the person to whom you are gifting the hamper. But there are some principles that can help guide you in your choices.
Pick a Theme
Giving a theme to the hamper you are creating can be a very good idea (as many hamper companies tend to, as mentioned above). This ensures that you don't simply fill a box with any old vegan items just because they are vegan. For example, you could create a chocolate-themed hamper which could include a range of vegan chocolate bars, hot chocolate and other chocolate products. Alternatively, you could opt for a picnic-style vegan hamper, or just tailor the hamper to the person in question and include lots of their favourite snacks and drinks.
Copy an Existing Hamper
If seeking inspiration, simply take a look at some of the hampers and companies we mention above and just copy the products they include in their hampers (or as near to them as you can find). You will almost certainly be able to recreate similar hampers for a fraction of the price.
Don't Overfill
Though it is tempting to pile in as many products as you can into your hamper, this can be counterproductive on various levels. Apart from costing you more (for the products themselves and postage if you need to send it to someone), it can also end up looking rather cluttered. Using a few well thought out products with some good quality filling in a wicker basket can look much better than twice the number of products just plonked in a shoebox.
Other Tips
When creating your vegan hamper you can simply go to your local supermarket and select the products you want and then add them to your basket and filling that you can purchase separately online. We tend to put an order in with TheVeganKind Supermarket though for the added benefit that you know all their products are vegan friendly and so you don't have to spend ages checking the ingredients.
You can also select various filters such as palm oil free, low fat, low sugar, organic, non GMO and others so you can really hone the products to those that fit your needs or those of the person for whom you are creating the hamper.
What Stops Hampers Being Vegan?
If you are buying a readymade hamper or you are creating one from products in your supermarket, it's worth being vigilant. When it comes to food products and indeed other goods that might appear in hampers, it can be an absolute minefield when it comes to figuring out which ingredients might not be vegan. Luckily the Is It Vegan? section of our site sheds some light on some of the most common offenders. Here we'll list some of the ingredients or substances to watch out for when buying hampers or products to put in a hamper.
Of course, purchasing from retailers that only sell vegan products (such as TheVeganKind Supermarket or your local vegan shop) can save you a lot of time and hassle as you won't need to check the ingredients of every product you are considering. All the same, it's worth knowing about the following for when you're in the supermarket.
Milk & Dairy Products
Milk finds its way into a lot of food products, whether as milk itself, a dried version of it, or one of the many dairy products from cheese to cream to whey or casein. Because many people have allergic reactions to milk and dairy products, any milk-derived substances should be listed in bold type on labels, which will help you spot them.
Gelatine
Also known as E441, gelatine is a common ingredient in sweets so if you are seeking to purchase or make a vegan sweet hamper, ensure you avoid any treats that contain this.
Made boiling various animal parts including bones, ligaments and skin, we're at a loss as to why people would knowingly consume gelatine. But with so many well-made and tasty vegan sweets out there these days, it's not as hard to avoid gelatine as it once was.
Honey
Despite some people suggesting otherwise, it is quite clear to us that honey is not vegan due to the exploitation of (and probable harm to) bees. Honey can be found in all kinds of food products but it is also commonly added to candles, soaps and cosmetics.
Beeswax
Also known as E901, this could be applicable to various food products but also for gift hampers containing cosmetics or candles.
Colours & Flavouring
There are various colourings, flavourings, thickeners and preservatives that are added to a vast range of foods that are derived from animals, thus rendering the end product non-vegan.
As we discuss in our vegan E numbers article, these include the red colouring cochineal (aka carmine, carminic acid and others) which is derived from insects, the glazing agent lanolin that is obtained from sheep wool, and the anti-caking agent bone phosphate which, unsurprisingly, is made from animal bones.
Non-Food Animal Products
Though many people are well aware of many food-related ingredients that render products non-vegan, sometimes they pop up in other products that could be included in gift hampers. As mentioned above, this could include things like beeswax candles, but also things like shellac (made from insects) in nail varnish and things like silk, leather and suede products.
Animal Testing
Sometimes products may not directly contain any animal-derived ingredients, but they may have been tested on animals. This is most likely the case with cosmetics and toiletries but could be the case for other household goods too (though we don't recommend putting cleaning products in a gift hamper… it's just not quite the right vibe!). We have an article on the difference between vegan and cruelty free products, but most vegans would avoid any products they know to have been tested on animals.
Conclusions: Best Vegan Hampers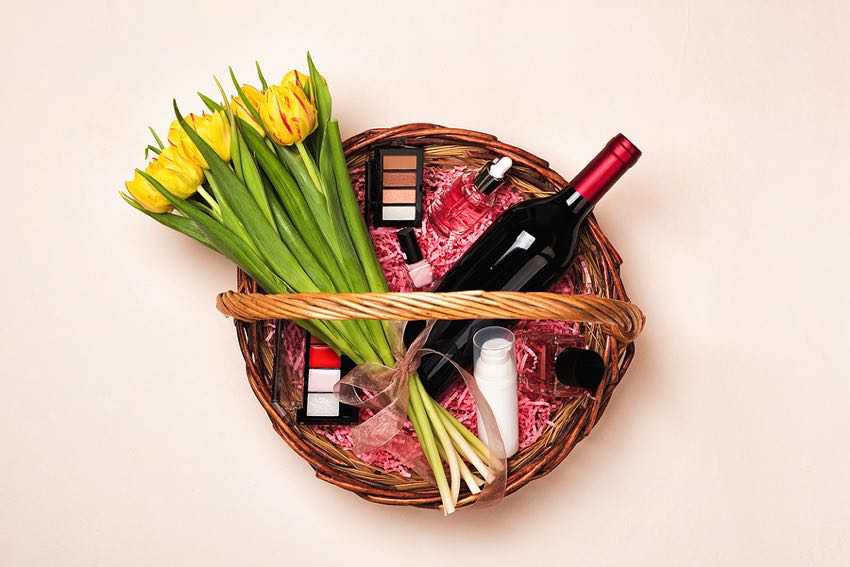 As we have seen, these days there is a wide choice of vegan hampers available both from traditional retailers and online stores. The products differ greatly in terms of price (and value for money) and in terms of the quality of products included, so it pays to take a little time to ensure you are picking the right vegan hamper for you (or the recipient).
If researching the various hamper options seems like a chore, the alternative is to create your own vegan hamper. This can prove a fun process that gives you more scope to add the exact products you want and it is also likely to save you a bit of cash too. Either way, if planning to buy vegan hampers for Christmas, always get in sooner rather than later to avoid delays and the Christmas rush.