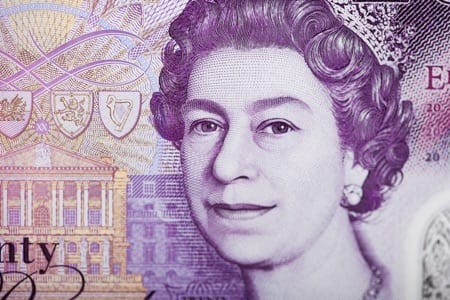 Asking if money is vegan might seem like a very strange question but lots of vegans are indeed pondering exactly that. As such, we will endeavour to provide the best answer we can. "Money" is a slightly odd and sometime vague concept if you stop to think about it for a while, but thankfully, when it comes to this Is It Vegan? query we can narrow it down.
The issue isn't with money per se, but rather with bank notes. Being more specific still, this issue really attracted a lot of attention in the UK with the introduction of the new £5 note on the 13th of September, 2016. The Bank of England (BoE) frequently changes the design of all UK notes for a number of reasons. The first £5 note ever issued was in 1793 and amazingly no major design change was made for more than 150 years!
Please note (no pun intended) that in this article we are solely examining the Great British Pound and have not included currencies from other countries.
What Is Money Made Out Of?
More recently, changes have occurred with greater regularity, chiefly to improve security but also to save money by creating smaller, more durable notes. The latest version of the "fiver" is made from a polymer, a polymer being, at its simplest, a "useful chemical made of many repeating units" and, in this instance, being a type of plastic.
Shortly after the new £5 note was introduced, vegans and some religious groups became aware that it might be made using tallow. Via Twitter, the Bank of England was forced to admit that the new notes did contain tallow and a petition began to make the bank replace it with a vegan-friendly alternative.
Are The Polymer Bank Notes Vegan?
The short answer to this is that no, the "new" plastic notes in circulation in the UK are not technically vegan friendly. They continue to contain tallow and some vegan shops and restaurants even boycotted the notes. Whilst the amount of animal fat used in each note is truly minuscule, the fact is that as an item which uses animal derivatives, they are viewed by some as being unsuitable for vegans.
Although more and more people are eschewing physical money for electronic solutions, such as card payments (contactless or not) and mobile phone methods, avoiding money entirely is not really possible for most people. Given this fact, we would argue that in reality these new polymer notes are vegan… based on a caveat.
It would take something of a level five vegan to avoid coming into contact with bank notes. We feel that almost everyone would accept, therefore, that the animal derivatives used in the polymer £5 note and other such currency falls under the Vegan Society caveat (when defining veganism) which refers to avoiding animal products where "possible and practicable".
That isn't to say we feel vegans should be happy about the fact that they are being forced to use tallow-tarnished notes. Nor do we feel that objecting to its use is foolish; however, there are certainly many bigger fights to wage and easier wins to gain, meaning time could be used more productively in other ways.
What Is Tallow & Why Is It in Money?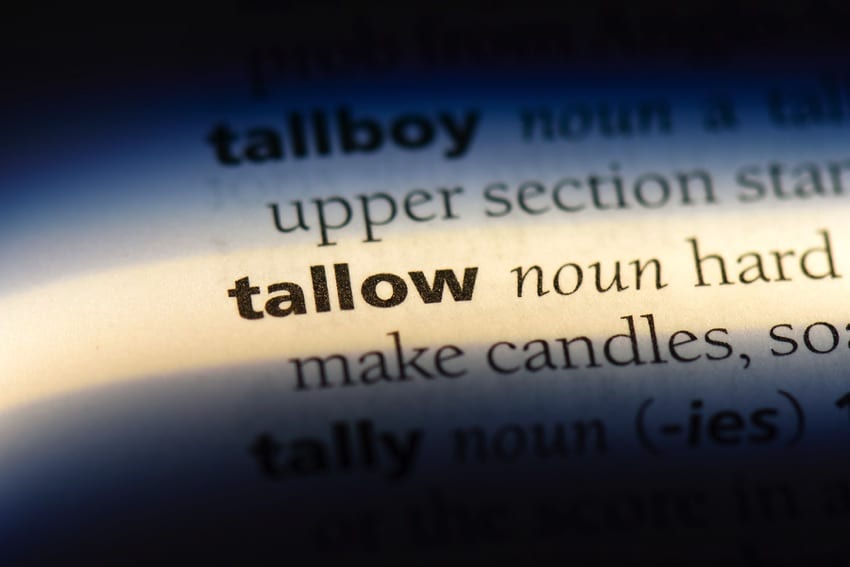 Tallow is essentially animal fat. It has a very wide range of uses, including in candles (check out our info on vegan candles for alternative options) and is normally made from the fat of cows, or sometimes sheep, though other animals can also be used.
This fat can come from different sources but is often a by-product of the meat or dairy industries. You can read more about the process here but if you are vegan, or of a sensitive disposition, we don't recommend doing so. Irrespective of the exact method of production or where the cows or sheep came from, tallow is absolutely not vegan.
You might well be wondering at this stage why cow fat would be in your money. But then given sheep grease is in some breakfast cereals, perhaps we should be surprised by nothing! Quite why it is used isn't 100% clear but some say that it is to add a degree of lubrication.
This may help the notes slide more easily in and out of your wallet or purse, although the notes' manufacturer, Innovia, said it was to give them their anti-static and anti-slip properties. The latter would seem to go against the lubrication claim some make but there does seem to be general agreement that the tallow helps prevent static which could cause an issue when the notes were processed through counting machines.
Which Notes Contain Tallow?
In the UK, all of the new polymer bank notes contain animal fat and you can see a little more information on these below.
| Note | Made with Tallow | Introduced | Notes |
| --- | --- | --- | --- |
| £5 | Yes | 2016 | New £5 note featuring Sir Winston Churchill is first UK polymer note |
| £10 | Yes | 2017 | Jane Austen "stars" |
| £20 | Varies | Old note in 2007, new polymer/tallow note in 2020 | Third polymer note features JMW Turner, old note remains legal tender with no current end date announced |
| £50 | No | 2011 – new polymer/tallow note scheduled for 2021 | New note will feature Alan Turing. No specific date for launch |
So, for all you level five vegans out there, we hope you've got plenty of cash because the only sure fire way to avoid tallow is to only deal in £50 notes. Until 2021 anyway!
It isn't just the UK that uses such notes though and a number of other countries around the world also use plastic "paper" money that contains a small amount of tallow. That means that any vegans in other countries, or who like to travel, should also be aware of this issue.
We are not aware of a conclusive list of all of the countries that use tallow in their notes. However, according to CNN, the central banks of both Australia and Canada have confirmed that theirs do.
Innovia Films, that manufacturer the UK notes, produce the polymer used in notes in a total of 24 countries. Whilst we do not know that all 24 (including the UK, Australia and Canada) definitely contain tallow, Innovia spokesperson Patricia Potts said that, "You can assume it's the same polymer" and it would be a "fair assessment" that such notes contained tallow.
How Much Tallow Is Used?
Some people, both vegans and non-vegans, have queried how much animal fat is actually contained within the new polymer bank notes. Clearly, the unnecessary death of any animal in any quantity is against the vegan creed but at the same time, many are likely to feel that a million deaths is a greater tragedy than one.
In many circumstances, we would not consider how much of an animal based ingredient is used in a given item. However, when it comes to money, we feel it is worth bearing in mind for three reasons. First, money is, despite the rise of card payment (see below), almost impossible to avoid. Second, it would seem probable that only a miniscule amount of tallow is used. Lastly, it is an issue which has sparked interest, if only from a trivia-type perspective, so we can hopefully help.
Vice Findings
Whilst we say "we" can help, thankfully, the maths bods at Vice have done the sums for us. Vice might not be a go-to publication for many vegans and we can't be sure exactly how accurate their figures are but even so, it can't be denied they have put the effort in on this one
They calculated that in each and every 0.7g £5 note there would be 0.00007 g of tallow. Based on an estimate of 329 million polymer £5 notes and some rudimentary calculations about a cow, they believe that all the tallow for all the £5 notes would be provided twice over by a single cow.
As said, obviously vegans do not want any animal to be killed in their name but the Vice article makes an interesting point. Whilst the petition against the use of tallow attracted well over 100,000 signatures, well over 2.5m cows are killed each year for UK consumption. An online petition to end the culling of badgers has just 65,000 signatures and one to increase the longest jail sentence for animal cruelty charges has even fewer than that.
With almost 2m dairy cows in the UK as well, it seems clear that whilst the death of a single cow is an affront to vegans, in practical terms, there are bigger, more important battles to wage.
What Happened to the Petition Against Tallow?
So, what happened with the petition to try and force the Bank of England to stop using notes made from animal-based ingredients? The Change.org petition stated that, "The new £5 notes contain animal fat in the form of tallow. This is unacceptable to millions of vegans, vegetarians, Hindus, Sikhs, Jains and others in the UK." It attracted almost 140,000 supporters before being closed but ultimately led to no meaningful action.
The BoE said that, "The Bank fully recognises the concerns raised by members of the public, both prior to and during the consultation." Palm oil and coconut oil were both considered as alternatives to tallow but there were issues of sustainability and "value for money", with tallow the cheapest option to create notes that are ultimately created using taxpayer money.
Can a Vegan Avoid Tallow Notes?
We live in an increasingly digital world and physical money has been declining in use dramatically for some time. Little more than a decade ago cash was king, with more than 60% of payments made using notes and coins. According to an industry intelligence website, based on a report by UK Finance, by 2018 10% of buyers rarely used cash (defined as making one or no cash payments per month). In 2018 debit cards overtook cash for the first time and the rise of contactless payments has made the gap grow ever wider.
The same analysists predict that a further 10 years into the future as little as one in 10 transactions might be made using physical money. What this means for highly committed vegans is quite clear: avoiding contact with tallow-containing notes is already possible much of the time and is set to get easier.
Whilst we feel it isn't necessary to go to such lengths, using credit card, debit card and mobile payment solutions is a very easy way for vegans to minimise their use of polymer notes.
Conclusion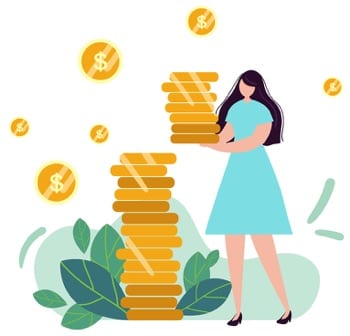 In conclusion we can unequivocally state a number of things – some facts, some our opinion. First of all, polymer UK bank notes contain tallow, a fat derived from animals. Notes in Australia and Canada do too, whilst it is almost certain that many other national currencies also use such notes. As such, these are not technically vegan.
That said, despite the rise of non-cash payment methods, avoiding money (in the form of bank notes) completely is not a practical solution for most people and we would not expect any vegan to refuse to handle polymer notes. The Vegan Society talk of what is "possible and practicable" and in this instance we do not feel that vegans should feel obliged to avoid contact with polymer notes.
Those that feel strongly about the issue may feel that whilst they cannot avoid using such notes, it is their duty to try and end the use of tallow. Our feeling on the matter is that such time could be used more productively in other ways and on other vegan causes given the incredibly limited impact tallow notes have on overall, global animal welfare.