Maltodextrin is a common food additive and is regularly found in sweets, chocolate bars, energy tablets/powders/drinks and even baby formula. But what is maltodextrin and is it vegan friendly? Well, let's cut straight to the chase: maltodextrin is a carbohydrate that is produced from starch, usually corn (maize) or wheat… and, so yes, it is vegan friendly!
Though tempting to end the article there, we like to give our readers something more than just the basic answer, especially in the Is It Vegan? area of the site. And though, for once, the situation is relatively cut and dried when it comes to the vegan credentials of maltodextrin, there is still some information that might be of interest.
For instance, maltodextrin can be used as an insecticide! More of that later. In addition, there are also some potential health concerns related to the consumption of maltodextrin, which is sure to be of interest for those choosing veganism for health reasons.
What Is Maltodextrin?
Maltodextrin is a polysaccharide, meaning that its structure is made up of a molecular chain of carbohydrates. Maltodextrin's molecular chain is (generally) made up of between three and 17 glucose molecules that are bonded together.
As we discuss in our Is Dextrose Vegan? article, dextrose is another term for glucose (though usually referring to that which has been produced from corn/maize). So, while there is a relation between maltodextrin and dextrose (i.e. the former is made up of a molecular chain made up of the latter) they are distinct substances. As is maltose, which is a disaccharide made up of two bonded glucose molecules.
How Is It Made?
Maltodextrin is produced in a very similar way to dextrose, namely by the process of enzymatic hydrolysis of corn, wheat or another plant. In the United States, corn is almost always used for the production of maltodextrin, whereas in Europe, wheat tends to be the go-to crop. The hydrolysis breaks the longer chain carbohydrates of the source starch into the shorter chain maltodextrin. If the process was continued, the maltodextrin could then be broken down further into glucose (dextrose).
As with dextrose production, the catalyst used in the process is an enzyme (of the α-Amylase type) that is itself generally produced from bacteria, fungus or plants (all of which are vegan). Though it can also be obtained from animal sources, this is not common. Certainly on an industrial scale, the fermentation of microorganisms, such as bacteria, is increasingly undertaken as it is quicker, easier and cheaper.
What Is Maltodextrin Added To/Used For?
Maltodextrin has a relatively wide range of applications but its main use is as a food additive. It can be produced with different levels of sweetness and though it is often added as a sweetener, it is often utilised as a thickening agent, a bulking agent or to improve the mouthfeel of a particular food.
Note that sometimes maltodextrin can be listed in ingredients as modified corn starch, modified corn flour or similar. Here are some of the most common foods that contain maltodextrin:
Energy Bars/Tablets/Powders/Drinks – Because maltodextrin can be absorbed quickly into the body, it is used in many energy products, from energy tablets like Dextro Energy to various sports drinks, often in combination with dextrose (glucose).
Frozen Ready Meals – Regularly included in a wide range of vegan-friendly ready meals
Crisps – Maltodextrin is a common ingredient in crisps, including brands, such as Pringles, and various other over-processed options. (Crisp lover? Check out our Vegan Crisps article!)
Yoghurts & Other Desserts – Various vegan yoghurts and desserts include maltodextrin as a thickening agent.
Sauces & Condiments – A regular inclusion in many vegan condiments, including Hellmann's Vegan Mayonnaise, HP Sauce and various others.
Artificial Sweeteners – Many sweeteners include maltodextrin as one of their key ingredients as it is lower in calories than glucose or sucrose (table sugar), although not by all that much.
That is far from an exhaustive list of food products into which maltodextrin is added, but it gives an idea of its many uses.
When Is Maltodextrin Not Vegan?
A use for which maltodextrin could be seen to be not vegan is when it is used as an insecticide. It is preferable to the use of toxic chemicals in many ways, but it still ends up killing insects, which are animals after all, thus rendering it non-vegan in that context. It acts in quite a brutal way too, blocking the insects' airways and causing them to die by asphyxiation!
Health Concerns About Maltodextrin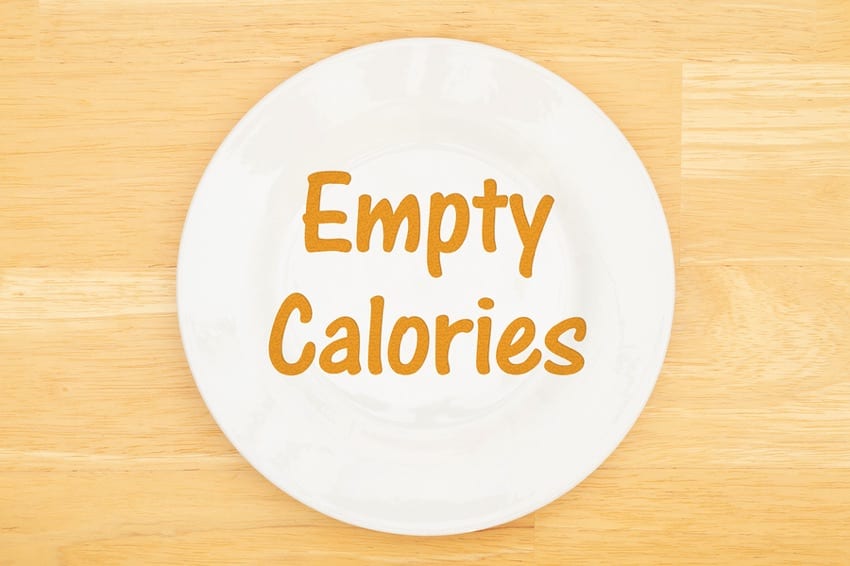 There have been various concerns raised about the health effects of consuming maltodextrin, at least when consuming too much of it. Given that the production of maltodextrin essentially strips out much of the nutritional value that the source (wheat, maize or whatever is used) possesses, maltodextrin is viewed by some as being made up of "empty calories".
Empty Calories
Indeed, 100g of maltodextrin contains around 380 calories, but zero in the way of dietary fibre, protein or vitamins and minerals. Overconsumption of maltodextrin could therefore lead to weight gain and increases in body fat, especially given that most of the foods in which maltodextrin is found tend to be sweet and high in calories.
Blood Sugar Spikes
Given that maltodextrin is high on the glycaemic index and is absorbed by the body as efficiently as glucose, it could lead to spikes in blood sugar under some circumstances. This is something that is certainly worth noting for people with diabetes, though of course, this property could be put to good use when someone with diabetes is in danger of going hypoglycaemic.
Digestive Disorders
Another issue identified by researchers is that the consumption of maltodextrin might actually increase the likelihood of some getting certain digestive disorders and illnesses, including Salmonella gastroenteritis.
The suggestion is that processed foods that are high in carbohydrates and fat (such as those to which maltodextrin is typically added) can change the composition of a person's gastrointestinal microbiota (gut bacteria), which could lead to various disorders, such as inflammatory bowel disease (IBD).
Balance Is Key
It is hard to say exactly how much maltodextrin needs to be consumed before someone starts to suffer any kind of adverse health effects, and indeed everyone's bodies are different. But given that many of the foods that contain maltodextrin are relatively highly processed foods that are high in carbs and/or fat, most people who are vaguely health conscious would know that feasting on such things sparingly would be the way to go.
All that said, it might not be all bad for those who consume maltodextrin regularly. A 2015 study found that it might actually supress colorectal cancer tumours! On balance though it would seem to be a better idea to focus on eating a well-balanced, fibre-rich diet with lots of vegetables to reduce your chances of developing cancer in the first place, rather than to rely on maltodextrin's less proven tumour suppressing powers.
Maltodextrin Conclusions
In conclusion, it is safe to say that (other than when used as an insecticide) maltodextrin is indeed vegan friendly. It is also fairly safe to say that it is not particularly good for you.
But given that many vegans choose to follow a plant-based diet that is varied and healthy, the occasional snack or dessert that contains a bit of maltodextrin is unlikely to do any harm from a health perspective.