Shellac has such a wide range of uses from furniture polish to nail polish, food to fireworks, but how many people really know what shellac is and where it comes from? In case you were not aware, whatever the eventual use, shellac actually originates as the secretion from Kerria lacca… a kind of scale insect!
For those arriving here for an answer to the question "is shellac vegan?" – well, the answer is an emphatic "no". Shellac comes from the female lac bug, an insect; insects are animals (specifically they are hexapod invertebrates of the arthropod phylum within the biological kingdom Animalia!); therefore, shellac is NOT vegan.
In case you wanted something more than one of the most definitive answers we've be able to give in the Is It Vegan? section of our site, there is plenty more to learn about shellac (and the humble lac bug from where it comes). In the remainder of this article we will go into a little more detail about what shellac is, how it is attained from the lac insect and what humans use it for. We will also make some suggestions for vegan-friendly alternatives to shellac for various products used in a variety of scenarios.
What Is Shellac?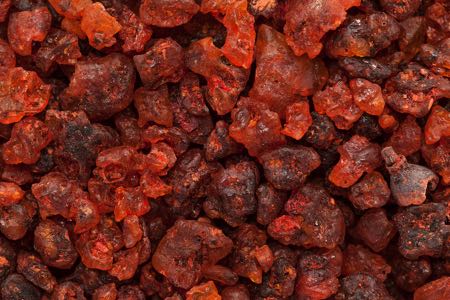 As mentioned, shellac originates from the secretions of the lac bug, and specifically the females of the species. The insects naturally reside in the forests of India, Thailand and other countries in Asia, and they are also used commercially to produce dyes of various colours.
The lac resin that is secreted by the lac bug is a natural polymer; the resin is scraped from the branches of trees onto which the bug has secreted it. It takes something in the region of 100,000 to 300,000 insets to produce a kilogramme of raw shellac resin. The resin is then refined by being melted down and filtered before being dried in flat sheets and broken into small pieces or flakes before being sold. To use the shellac, the flakes are crushed or ground into powder and dissolved in alcohol to create a liquid of the desired concentration for the task at hand.
Main Uses of Shellac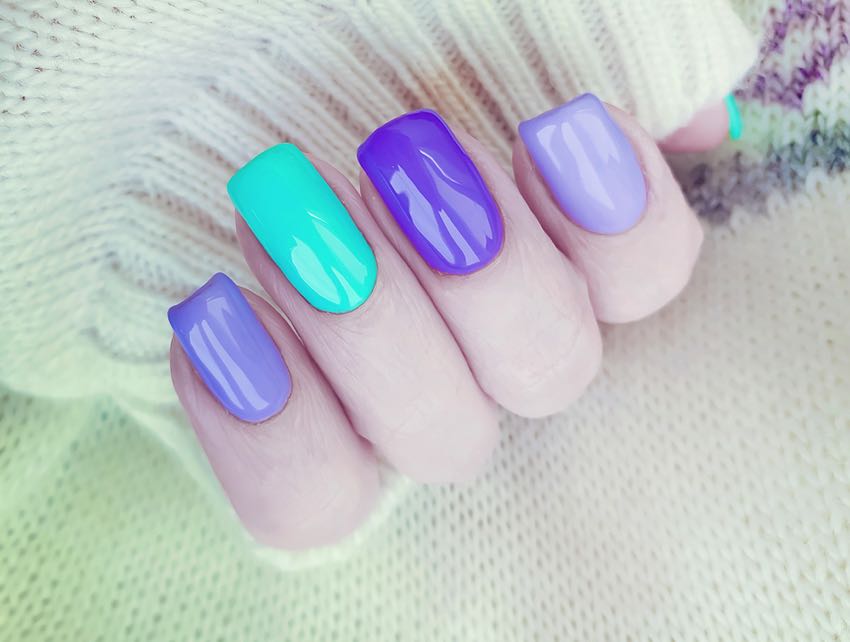 The uses of shellac have changed over the years with many of its previous uses being replaced by synthetic alternatives. For instance, shellac was the go-to material from which most gramophone records were made before vinyl offered a cheaper alternative. Indeed the advent of plastic spelt bad news for shellac producers as many of its primary uses were snatched away by some plastic polymer or other.
Here we'll go through some of the main current uses of shellac, which is still something that pops up in a wide variety of products and industries. Note that in relation to food products, it is common for shellac to be listed as its E Number, E904. You can read more about which additives are vegan and which to watch out for in our Which E Numbers Are Vegan? article.
Nail Polish – Shellac is used as the topcoat in certain nail polish treatments, though note that not all nail treatments marketed as shellac necessarily contain shellac itself (and some that don't mention it might well do!).
Furniture Polish – It is used extensively to give the "French polish" finish sought for furniture, pianos and string instruments such as violins and cellos.
Pharmaceuticals – It is commonly used as a pharmaceutical glaze for various pills.
Confectionery – It is also used as a glaze on a wide range of smooth sweets. Tasty!
Fishing – It is used in the creation of "flies" – hooks that look like flies (to fish!) used in fly fishing. Probably not one for vegans to worry about as we assume they won't be fishing in the first place!
Cycling – It is used for various cycling-related items including as a coating for handlebar tape and an adhesive for tubular tyres.
Fruit – It is applied on occasion, in combination with wax, to citrus fruits to help extend their shelf life and improve their appearance.
Fireworks – Is it used in some fireworks to produce certain colours.
Vegan Alternatives to Shellac
Thankfully, as is the case with almost anything that uses animal products, there are various vegan-friendly alternatives that allow vegans to go through life without needing to purchase products containing shellac. Here are the main ones we have come across.
| Current Use | Vegan-Friendly Alternative |
| --- | --- |
| Sweets | There are so many Vegan-Friendly Sweets out there that there is no need for sweet-toothed vegans to make too many sacrifices in order to avoid those that contain shellac. Jelly Belly jelly beans contain shellac, but there are plenty of vegan jelly beans out there that it's no great loss to forego them. |
| Fruit | Shellac is generally used for the "waxed" versions of citrus fruits, but the only benefit is a slightly longer shelf life and shinier appearance. As such, vegans can simply buy unwaxed citrus fruit, which is far better if you are using the zest anyway. |
| Furniture Polish | As we detail in our article on beeswax, which is also used as a polish, there are various vegan-friendly options available when it comes to furniture care. For instance, carnauba wax (that comes from the leaf of a palm tree that grows in Brazil) can produce a very good finish on furniture and floors. |
| Fly Fishing | Clearly, vegans are unlikely to be indulging in fishing, but for those who follow a vegan diet while still finding it acceptable to go fly fishing, you can purchase or make flies that do not contain shellac… but then if the fly is being used to catch and possibly harm a fish, the use of an insect might not be of the greatest concern anyway. |
| Nail Polish | As we detail in our vegan cosmetics feature, there are so many options available to someone looking to get their nails done (or to do their own), the best option for vegans is to purchase treatments or products that are specifically noted as being vegan (and ideally cruelty free too!). |
Are There Any Ethical Issues with Shellac?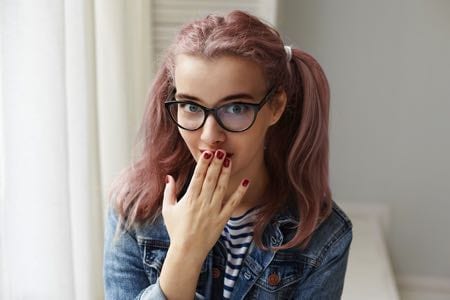 For those people choosing veganism for ethical reasons there is probably little doubt that consuming or using products containing insects (i.e. animals) is not really an option. But there are other people, perhaps those new to veganism or those who might describe themselves as "veganish" who might see a distinction between insects and other (perhaps more cuddly) kinds of animals.
The whole question of how much an animal, such as an insect, is able to suffer or feel pain is open to debate, and in the same way that "seagans" believe it is fine to consume some seafood, other might think nothing of the death of a few hundred thousand insects in aid of their simply fabulous nails.
While this is not directly linked to veganism per se, there is also an issue in relation to the economics of shellac. Given that many shellac producers reside in areas of the world in which creating an effective income from other means is difficult, if demand for shellac drops off dramatically (on the back of veganism), there are likely to be social implications for humans in certain areas.
The fact remains, however, that based on the widely accepted definition of veganism, the consumption or use of animals flies in the face of veganism. And though not all animals are the same, as long as they are taxonomically categorised as part of the animal kingdom then products made using them are not vegan.
With no sign of the definition of veganism changing any time soon, those people who still can't resist getting their nails shellacked but who otherwise follow vegan principles might more accurately describe themselves as "vegetarians with nice nails" rather than vegans!