Those switching to a vegan diet probably have more pressing nutritional concerns than everyone's favourite rainbow coloured sweets. We have loads of information on vegan health, as well as a really extensive Is It Vegan? section of the site for all the things you aren't sure whether you can eat, drink, wear or use.
None the less, Skittles are darn tasty (that's probably the sugar!) and so some vegans, would-be vegans or soon-to-be vegans are no doubt concerned about whether or not they should be consuming these colourful sweets. Here we take a closer look at what goes into Skittles and why vegans might be concerned. Of course we will also answer the question, are Skittles vegan?
Can Vegans Eat Skittles?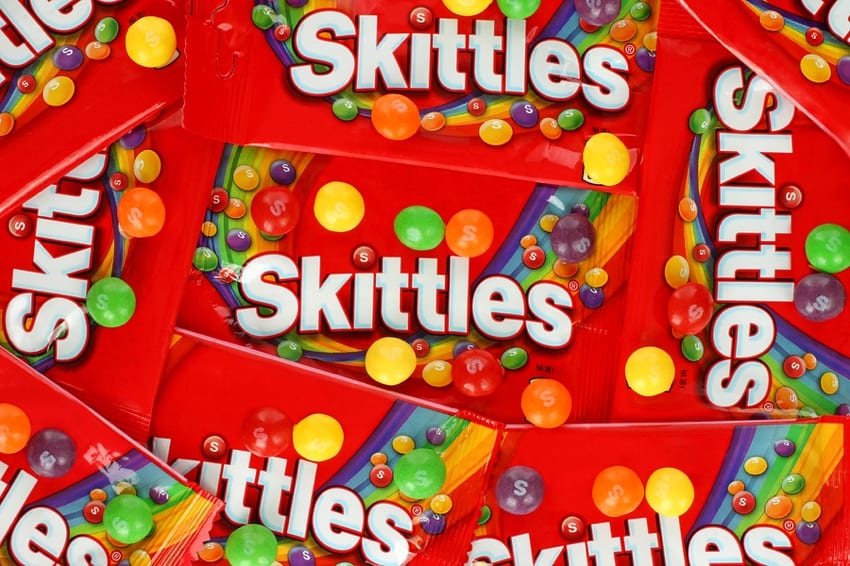 The good news comes in two parts. Firstly, unlike many products and foods we look at, when it comes to Skittles we can give you a short, simple answer. Secondly, that answer is yes, Skittles are indeed vegan.
That said, Skittles are essentially coloured, flavoured sugar, like most sweets to be fair. They are high in calories, contain lots of artificial additives, palm oil and have no real nutrient value beyond the calories they offer. If you have adopted a vegan diet because of the health benefits, Skittles shouldn't feature too heavily. On the other hand, the important thing here is that they can be eaten by vegans – we'd recommend them as a very infrequent treat!
Are All Types of Skittles Vegan?
Alas, no. We knew a simple answer was too good to be true. At the time of writing, the company that produces Skittles (this is ultimately Mars, through their Wrigley brand) has stated that most of their products are suitable for vegans but there are some that aren't.
The main types of Skittles are now all vegan friendly, meaning you can enjoy the regular flavours in the red packet, Skittles Tropical (light blue), Wild Berry (purple) and Skittles Sours (green pack). However, there are some caveats when it comes to your freedom to taste the rainbow.
First of all, the limited edition Once in a Blue Moon Skittles are not vegan. Obviously any other limited edition products that may become available in the future should also be checked. Hopefully Wrigley will label such future varieties as "Suitable for Vegans" or whatever the relevant message needs to be.
Incidentally, why do food manufacturers seem to think that vegetarians and vegans are the same and only put "Suitable for Vegetarians"? It is beyond us but labels are rarely as clear as they should be, so if you do see a special edition in the future that isn't labelled as vegan we would recommend contacting Skittles directly to be 100% sure.
Older Products Are Not
Wrigley only recently made Skittles suitable for vegans. That means that if you have an old packet lying around or even potentially buy some very old stock from a shop, it might not be vegan. Guinness and Skittles are very different products but this is the same issue we raised when asking if Guinness was vegan or not.
Guinness changed their production method to make their stout vegan but there is no way to avoid the fact that, as with Skittles, many batches of the food/drink that are not vegan may be out there in shops and homes.
Obviously as time passes, your chances of eating a rogue bag of non-vegan Skittles diminish but it is worth being aware of. Skittles became vegan in around 2015, so in reality you should be fine, but checking the ingredients list is probably wise.
What Made Skittles Non-Vegan: Ingredients to Avoid
The earliest recipes for Skittles included gelatine and this animal-derived nasty is something most vegans are more than familiar with. That was ditched around 10 years ago now, so thankfully, that's one thing we can be pretty confident won't be in your sweets. In truth, if you're eating Skittles that pre-date Barack Obama being US President, the possible inclusion of gelatine may be the least of your worries.
However, that still left carmine, which goes by a whole host of other names:
E120
Cochineal/Cochineal extract
Crimson/Carmine Lake
Natural Red 4
We have talked about E120 in a number of our features, including Which E Numbers are Vegan? and Things You Didn't Know Weren't Vegan. That's because this red dye crops up in loads of food products, as well as in some makeup & cosmetics.
Basically anything that is brightly, unnaturally red should ring alarm bells and you should check the ingredients for carmine or any of the names above. There are vegan alternatives that achieve the same result – indeed that's what Skittles now use for the reds – but the use of cochineal remains very widespread.
Cochineal, E120, call it what you like, is made from insects called cochineals, as well as from related bugs in the same genus. In short, non-vegans regularly eat insects, whether they know it or not! Thankfully though Wrigley and Mars removed this from the Skittles recipe a few years ago now. So, that means we're all clear to eat Skittles then? Well, maybe.
Animal Testing & Other Reasons to Avoid Skittles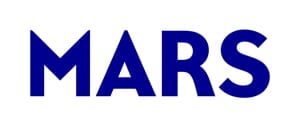 If 76g of sugar per 100g of Skittles isn't enough to put you off these admittedly tasty sweets and you're satisfied that they contain no animal products (limited editions having been checked if needed and you're eating the new formulation), why not pile in?
Well, we have already mentioned that they contain palm oil, so that's one thing to be aware of. Palm oil is technically vegan but its production is clearly bad for many animals. The issue of palm oil is far more complex than some would have you believe but even so, if you're choosing to avoid palm oil for ethical and environmental reasons, we're afraid Skittles – for now at least – are out.
Concerns about animal testing might be greater, albeit they are equally complex. Parent company, Mars, has been known to use animal testing on some of its products. In the modern world, avoiding any product owned by a company that does or has tested on animals is almost akin to level five veganism.
Mars on Animal Testing
Mars and similar multinational conglomerates own such a wide range of companies that unless you lead a very basic lifestyle and eat an almost raw vegan diet you are very likely to come into contact, even if at a number of degrees of separation, with animal testing. At the time of writing, Mars state the following:
We may sponsor a limited number of studies involving rats, mice, fish and other aquatic species.
However, they also state that:
In the day-to-day development of our chocolate, gum and confection, food, drinks, and pet care products we do not undertake, support or sponsor studies that harm animals. This represents the vast majority of our activities and products.
Whether you choose to eat Skittles or not is ultimately up to you and where your own personal line in the vegan sand lies. The product itself is vegan friendly and doesn't contain any animal products or animal-derived additives. However the company that produces Skittles has participated in animal testing and also produces many non-vegan products that obviously harm and kill other animals.