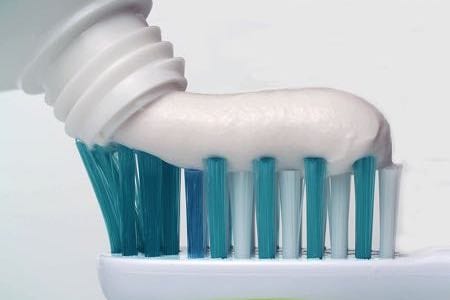 Toothpaste is one of those products that everyone uses but which few people really think too much about. You might try a few different brands over the years and then find the one you like, and that's that. Or you might just pick up whatever happens to be on offer at your nearest supermarket. But perhaps vegans should give their oral hygiene some extra thought and begin to ask the question: is toothpaste vegan?
Many people would assume that toothpaste is vegan friendly. I mean, it's usually just mint (which comes from a plant) and, well, paste… right? But how many people have actually investigated the ingredients that are added to toothpaste? Well, luckily for you, we have! And, the short answer to the question of whether or not toothpaste is vegan is: some toothpaste is vegan, but a lot isn't.
What Stops Toothpaste Being Vegan?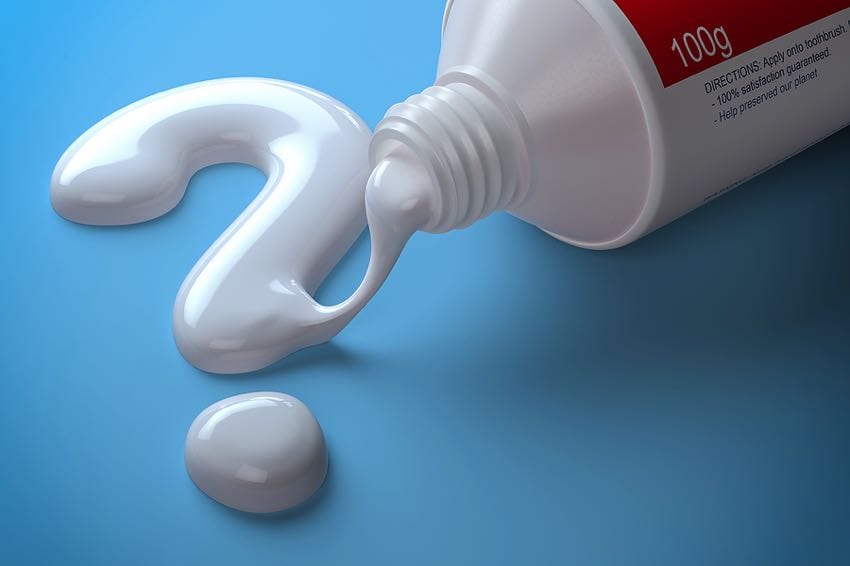 The two reasons a particular type of tooth could be deemed non-vegan are:
It contains animal-derived ingredients
It has been tested on animals
We'll investigate each of these points in more detail and go through the main toothpaste brands to tell you which are vegan and which are not. We'll also give details of some specialist vegan-friendly toothpaste brands and, just for the hell of it, a very brief history of toothpaste. Exciting, hey?
The most obvious way a toothpaste can be rendered non-vegan is that is contains ingredients that have been derived from animals. It is possible, however, that a toothpaste containing no animal ingredients would still not be vegan friendly, at least in the eyes of many vegan.
As we discuss in our article on the difference between vegan & cruelty free, many vegans avoid products they know to have been tested on animals, irrespective of whether they contain any animal-based ingredients. Let's take a look at each of these in turn and attempt to unravel what to look out for in each case.
Animal Ingredients in Toothpaste
When it comes to figuring out which ingredients in toothpaste are derived from animals, it can be pretty tricky. Looking through the ingredients of your big-brand toothpaste options can be like reading a chemistry experiment. Common ingredients that are not immediately recognisable to people without at least an A level in chemistry include disodium pyrophosphate, sodium lauryl sulfate, sodium hydroxide and sodium saccharin. Most of these chemical substances are not technically non-vegan as they've usually been produced in the lab or in chemical manufacturing processes from non-animal materials.
Then there are the ingredients that are somewhat vague. These might include things like "aroma" or "flavour", without actually explaining the specific nature of the ingredient that adds that smell or taste to the product. Here are some of the ingredients that are most likely to have been derived from animals:
Glycerin
Also sometimes listed as glycerine or glycerol, this viscous liquid is added to toothpaste to keep it moist (i.e. it is a humectant). As we explain in our Is Glycerol Vegan? article, the substance can be produce from either plant or animal sources.
There is usually no way of knowing whether it has come from animals or plants, unless the product is labelled as vegan. If not, you could opt to contact the manufacturer to be on the safe side.
Propolis
This resinous substance is made by bees by mixing their saliva with their wax. It is added to some toothpastes as a natural alternative to more common substances. But, just as honey is not vegan, neither is propolis. This is because in order to acquire it, bees are exposed to exploitation and possibly harm.
Flavourings
Sometimes you will encounter the rather vague "flavourings" or "natural flavourings" amongst the ingredients. Without checking with the manufacturer, there is no real way of knowing whether or not such flavourings have come from animals.
Colours
There are some colours used in food and sometimes toothpaste that have been derived from animals. For instance, cochineal (also known as E120, natural red 4, carmine, or sometimes other names) comes from the scale insect Dactylopius coccus. There aren't that many red toothpastes around, and often those that do exist use chemically derived Pigment Red 181.
Toothpaste & Animal Testing
Attempting to find out the details of whether or not a particular toothpaste has been tested on animals directly is very tricky. Companies are very reluctant to give details of such things (even when asked very politely!) because of the fear of negative publicity.
On the other hand, many makers of toothpaste are massive conglomerates that produce numerous products that are (or were) tested on animals. According to the PETA list of companies who test on animals, the companies who make the following brands of toothpaste are alleged to perform tests on animals:
Aquafresh (GlaxoSmithKline)
Crest (Procter & Gamble)
Mentadent (Church & Dwight)
Pronamel (GlaxoSmithKline)
Sensodyne (GlaxoSmithKline)
There is mounting pressure to eradicate animal testing in general from organisations, such as Cruelty Free International, but also a growing public mood. When related to things like cancer research or developing vaccines, there are perhaps arguments that some animal testing might be justifiable (though not everyone agrees with that).
But when it comes to the testing of cosmetic and consumer products on animals, many people – whether vegans or not – would certainly prefer it not to exist. And, that is where buying power and consumer decisions can make a difference by putting pressure on those who still test on animals by choosing products made by companies that are completely cruelty free.
Vegan & Cruelty Free Toothpastes
Attempting to find a toothpaste that is truly vegan and cruelty free is not too difficult these days. There are many ethical companies springing up that cater for the vegan market that cover all kinds of products. Increasingly, some of the bigger companies are also trying to cash in on the ethically minded consumer by introducing cruelty free products or brands.
Hopefully, they will also shift their practices in general too and move away from all animals testing for consumer products like toothpaste. Here are some of the best vegan-friendly, cruelty free toothpaste options in the UK at the moment:
Kingfisher
Kingfisher Natural Toothpaste contains no artificial colourings, flavourings, sweeteners or preservatives and was the first natural toothpaste to receive the important approval of the British Dental Health Foundation. It is available in various shops, including Holland & Barrett, TheVeganKind Supermarket and Waitrose.
Colgate Smile
According to the makers, Colgate Smile is their "first responsibly made natural and organic Whitening toothpaste, packaged in a recyclable tube and carton and formulated with minimal, natural ingredients". It is clearly marked as suitable for vegans and is available in most supermarkets.
Optima AloeDent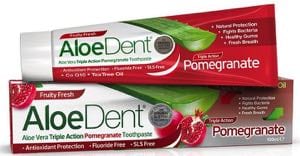 Optima's AloeDent toothpaste range offers various options that include natural ingredients, such as aloe vera (which comes from plants) and coconut oil. Their toothpaste is available at Holland and Barrett, TheVeganKind Supermarket and other retail outlets. If you want a change from regular minty toothpaste, why not try their pomegranate flavour?!
Ben & Anna Toothpaste

For something a little different, how about toothpaste in a jar? Ben & Anna toothpaste is available as White, Black, Sensitive, or Orange options, and they also have toothpowder available in Black or Cinnamon varieties. This is available to buy from their own website or from TheVeganKind Supermarket.
Green People Toothpaste

Organic skincare and consumer products brand Green People has a range of toothpastes that are vegan and also cruelty free. Their Minty Cool, Peppermint and Aloe Vera, Citrus and Aloe Vera, and children's varieties are vegan friendly. Note that the Fennel and Propolis flavour is not vegan (as propolis comes from bees).
A Brief History of Toothpastes
As well as pyramids, hieroglyphics and glass, the Egyptians can also be credited with the earliest known versions of toothpaste. Back then, around 5000 BC, they apparently used powdered ashes of ox hooves, burnt eggshells, and myrrh (of We Three Kings fame!). Various powders were used over the centuries with 19th century Britain using things like chalk and salt as well as powdered charcoal. Burned bread was even recommended, as well as baking soda.
The first commercial toothpaste, as opposed to powder, was first sold in tubes in 1880 as Dr Sheffield's Crème Angelique Dentifrice. It was followed in 1896 by Colgate and Company. Toothpaste grew slowly in popularity and started to be used more widely around the beginning of the 20th century. But it was during World War I that it really started to gain popularity. Since then, various advances have been made in the toothpaste world (such as the addition of fluoride) and it has grown into a multi-billion pound worldwide industry and helped many of us reduce the need for painful dental treatment!
Vegan Toothpaste Conclusions
Toothpastes do not often contain obviously animal-derived ingredients, but many contain less obvious contenders that could render them non-vegan. These could include things like animal-derived glycerol, flavourings or colourings made from animals or something like propolis (which comes from bees).
The other possible problem for some vegans is that many toothpastes have been tested on animals (though it's tough to find out exactly which products). In addition, many of the makers of common toothpaste brands are big companies that might not test their toothpaste products on animals but which do still test other products (such as cosmetics).
As such, the best way for vegans to avoid animal ingredients or products (or companies) that are involved in animal testing is to opt for toothpaste that is clearly marked or marketed as vegan friendly and cruelty free. There are lots to choose from and many are also more environmentally friendly too.